Don't-Miss Stories
Instagram's website now lets desktop users view friends' photos on a news feed. Lauren Crabbe takes the more powerful Instagram.com out for a test drive to find out which features are there and which ones are missing.
Instagram uproar is a tempest in a TOS teapot
Instagram users are upset with the photo-sharing service's terms of service. But those terms really haven't changed from what they were before. And Lauren Crabbe argues that there's more objectionable things about Instagram.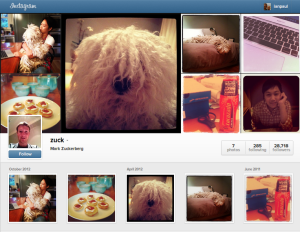 Angry with Instagram? Try these alternatives
Instagram has updated its terms of service, and many Instagram users are not happy about what they've read. If you'd like to jump off the Instagram bandwagon, check out these photo-sharing alternatives.