Don't-Miss Stories


Looking for a simpler way to tell Siri which of the many Dans, Jennifers, or Jasons in your contacts list you want to call? Nicknames can do the trick.
How Israeli hackers inspired iOS 7
theverge.com
A to-do app built by a young Israeli developer and his team of elite ex-military programmers was one of the models for Apple's new flat-and-simple iOS design.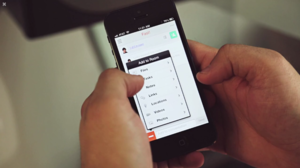 Why businesses are embracing iOS 7
iOS 7 added a slew of new features geared to make businesses happy. And from what we hear from enterprise experts and businesspeople, it's working.
Uncover hidden characters and handy shortcuts with this guide to your iOS device's keyboard.