Don't-Miss Stories
Remains of the Day: Copy machine
The iPad mini's hardware may just be a copy of the iPad 2's, some say that Apple does nothing but copy-and-paste from others, and app developers now have a way to report copycats.
TechHive: Who's still not on the iTunes Store?
techhive.com
At one time, if you'd dominated the Billboard charts in the 1970s and lost at least one member of the band to an excessive life style, it was the fashionable thing to not find your work gathered in the iTunes Store. Many have changed their stance, but a few artists continue to hold out, making the catalogs of some artists who are on the Store incomplete. Who and what's missing?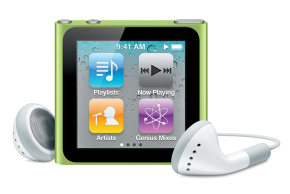 Ever lingered at your desk just to finish listening to a song before you had to step out the door? Then Seamless is for you.
A hotly-anticipated text editor is now open for business, we bid adieu to the second-generation iPhone, and turns out streaming digital music isn't bad for business.
Find the best music identification app for iOS
Lots of apps can listen to ambient music and identify the song title and artist as well as provide other relevant info. But which one is the best? Brian Beam looks at the criteria that makes for a great iOS music identification app.