Don't-Miss Stories
You will be shocked by this shocking revelation about Apple, yeah, it's a religion.
How Mac experts set up their desktops
We asked five experts to share their strategies for organizing their Desktops. Here's a look at the amazingly different and often quirky ways they use their Macs.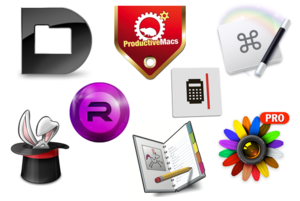 How to format a startup drive for a Mac
If you want to format a drive that will be used as your Mac's startup disk, the procedure is a little different from formatting it for use as a secondary drive for storing data.
Looking for a file? You'll have a better chance of finding it with these tricks for OS X's Spotlight.
Featured Brands
The Power of the Processor »
Deals & Coupons »
Sponsored Links