Don't-Miss Stories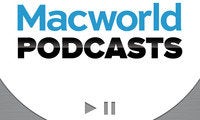 Dan Moren and Chris Breen talk the news of the week including Stupid Apple Rumors (Tesla Edition), terrible trolls, iPad and Office meetings, and bad news for the makers of Flappy Jacks.
Along with Mavericks came an iBooks desktop app. And that's caused a lot of confusion for iTunes users. Kirk tackles ebooks queries, plus a question about smart playlists with nested conditions, and a way to keep Christmas music from coming up in shuffle mode on an iPod.
Your tricky iTunes questions answered
Sometime the questions we get are head-scratchers. This week's column deals with tagging high-resolution AIFF files, making a music-only iTunes library, sorting music by date on an iPod classic, and more.