Don't-Miss Stories
Four Facebook privacy settings for the new year
Facebook's privacy settings are a pain point for many users: From the chaos it's caused after a privacy breach to the confusing settings after the launch of Timeline in 2011, securing your data and understanding who can see which parts of your profile have never been easy.
FTC tightens privacy rules for kids' apps
App platforms such as Apple's App Store are exempt from new FTC regulations that require apps to obtain parental consent before following children's online behavior.
Instagram uproar is a tempest in a TOS teapot
Instagram users are upset with the photo-sharing service's terms of service. But those terms really haven't changed from what they were before. And Lauren Crabbe argues that there's more objectionable things about Instagram.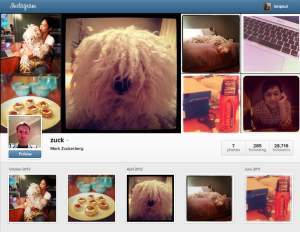 Angry with Instagram? Try these alternatives
Instagram has updated its terms of service, and many Instagram users are not happy about what they've read. If you'd like to jump off the Instagram bandwagon, check out these photo-sharing alternatives.
Privacy group files complaint against kids' mobile game maker
The popular mobile children's game Mobbles collects personal information from children without providing notice to parents or attempting to get parental consent, in violation of U.S. law, a privacy group said in a complaint to the U.S. Federal Trade Commission.
Featured Brands
The Power of the Processor »
Deals & Coupons »
Sponsored Links