Don't-Miss Stories
The iPhone 5: What you need to know
There's a new iPhone coming to an Apple Store near you. What's different about the iPhone 5? What are its marquee features? And most important: When can you get one? We answer all those questions and more in this guide to the latest smartphone out of Cupertino.
TechHive: iPhone 5 to debut on Cricket Wireless Sept. 28
techhive.com
AT&T, Verizon, and Sprint won't be the only U.S. carriers to offer the iPhone 5 later this month. Cricket Wireless will also offer a prepaid, no-contract version of Apple's latest phone, though it will be available a week after it goes on sale elsewhere.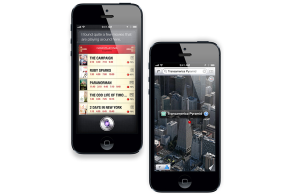 Live Blog: Apple's Fall 2012 iPhone event
Apple is holding a press event in San Francisco on Wednesday, Sept. 12, in which the company is expected to unveil its latest iPhone. Macworld will be on hand with live coverage of the 10 a.m. PT announcement.
Remains of the Day: The night before
Everybody's jazzed for Wednesday's Apple event, but that doesn't mean that the world's stopped spinning: One analyst thinks the iPhone 5 could be economical in more ways than one, Samsung's prepping to capitalize on the new iPhone, and ebook prices are falling down.