Don't-Miss Stories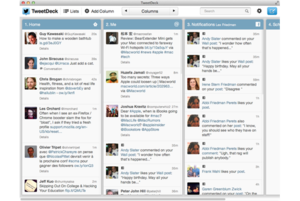 TweetDeck shutdown gives a glimpse of Twitter's future
Twitter on Monday announced that TweetDeck for iPhone and Android will soon be no more, and that it's pulling some of TweetDeck's features from the web and desktop clients. Lex Friedman explains what it all means -- whether you use(d) TweetDeck or not.
Facebook shutters Vintage Camera's access
Facebook has blocked Vintage Camera, an Instagram-like photo app, from accessing its API (application programming interface). The move follows the recent blocking of other apps by the social networking giant.