Don't-Miss Stories
iPad family aces battery tests while Android tablets lag
Android tablets, large or small, can't seem to match the battery life of the iPad. In a recent set of battery life tests, Apple's new iPad has the longest battery life among 10-inch tablets; in the 7-inch category, the iPad Mini comes out on top as well.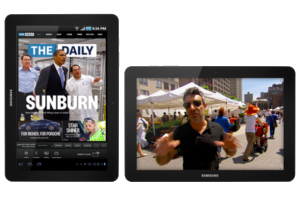 Digital Reading Room: The man with the golden app
The iOS Newsstand gets a noteworthy addition, while another newspaper offers a pretty deep collection of its front pages over the years. But the latest round-up of content-rich tablet apps starts by introducing you to a man named Bond -- James Bond.