Don't-Miss Stories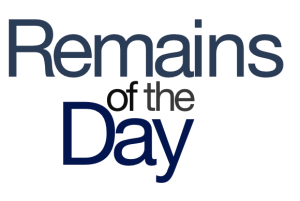 Remains of the Day: Designing men
Jonathan Ive may not have been Steve Jobs's first choice for Apple's designer, the ebooks trial takes another unexpected turn, and an Apple ad wins yet another award.
6 late-night and Internet interview shows for any taste
It can be hard to keep up with late-night TV shows and still get a healthy night's sleep--which is a shame since there's a lot of great late-night programs on the air these days. Luckily, the Internet lets you stream a lot of the stuff you might miss--for free--and there's even some new, Internet-original shows in the interview format that are worth watching.
Did the new Arrested Development make a huge mistake?
Arrested Development (Fox 2003-2006, Netflix 2013) is back. Cancelled seven years ago after three critically-acclaimed-but-ratings-poor seasons, the show's fourth season finally premiered on Netflix Sunday and, in addition to being an extremely funny season of television, it's probably the best example yet of how Netflix is changing what television looks like.