SLIDESHOW
How to format a hard drive
This article will show how to format a hard drive using Disk Utility, a helpful application that comes with every Mac. It's easy, and takes a few minutes.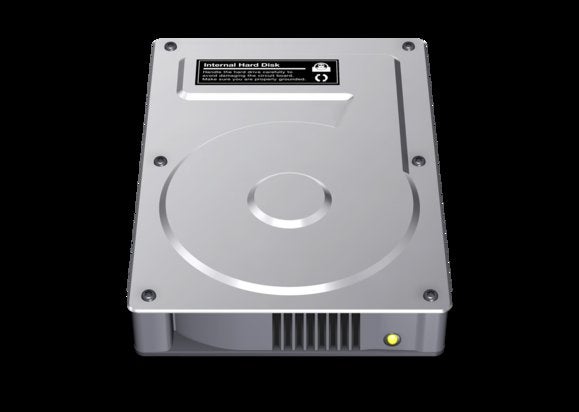 Disk Utility: Your formatting friend
When you format a hard drive, you're setting up the drive so it can read and write data on your computer. It's not a task you'd do on a frequent basis. When you buy a new hard drive, it's usually pre-formatted, so all you have to do is connect it to your Mac.
But there may come a time when you need to format a hard drive. For example, if you bought a hard drive that wasn't specifically geared towards Macs, it's probably formatted for Windows. Re-formatting the drive can help improve performance and is required if you want to use the drive with Time Machine. Another example: You bought a new Mac, and you're giving your old Mac away. Formatting the hard drive erases the data.
This article will show how to format a hard drive using Disk Utility, a helpful application that comes with every Mac. It's easy, and takes a few minutes. The steps here are using Mac OS X 10.6.7 and should be similar for older OS versions.
Step 1: Meet Disk Utility
The Disk Utility application can be found in /Applications/Utilities. The left column lists the Mac's storage devices. Listed under each drive are the partitions. (We'll cover how to partition a hard drive in a separate tutorial.) For example, in the screenshot here, the first drive listed (320.07 Hitachi) is the internal drive of my MacBook Pro. Listed underneath that is the one partition that's on the internal drive called Macintosh. The second drive listed (1.04 GB Generic Flash Disk) is an external flash thumb drive with a single partition called 1GB USB. The last device listed is the internal optical drive.
There is a set of tabs across the top right part of Disk Utility. To format a drive (or format a partition), the first step is to select it in the left column and click on the Erase tab—don't click on the Erase button on the lower part of the interface just yet.
Disk Utility can't format the hard drive that's being used as the startup disk, which is usually the Mac's internal drive. If you want to format the startup disk (which will wipe out all the data, including the system) you need to use a different drive as the startup disk or startup using the Mac OS X installation disc. You can run Disk Utility from the installation disc.
Step 2: Select a format
In the left column, select the drive you want to format. (In this example, I will format the 1.04GB Generic Flash Disk.) If you have a partitioned drive and you want to format one of the partitions but not the whole drive, select a partition.
Click on the Format pull-down menu. A list of six formats will appear. You need to select one—but which one?
Mac OS Extended is the format specifically for the Mac, and it comes in two key variations, Mac OS Extended and Mac OS Extended (Journaled). Mac OS Extended (Journaled) maintains a journal of disk changes, which is helpful in case the drive suddenly loses power or is otherwise unexpectedly unavailable. If you are formatting a drive that will be dedicated to a Mac, we recommend using Mac OS Extended (Journaled). Time Machine requires a drive or partition on a drive formatted with Mac OS Extended (Journaled).
There are two other Mac OS Extended formats available that offer case-sensitivity. With these two formats, files with the same names but different case treatments (e.g., diary.doc or Diary.doc) are considered two separate files and can both reside on your drive.
If you are formatting a drive that you want to use on both a Mac and Windows (such as a portable hard drive or flash thumb drive), consider using MS-DOS (FAT) or ExFAT. MS-DOS (FAT) has some limitations (such as a 4GB file size limit), while ExFat requires that a Mac be running OS 10.6.5 or later.
Select a format and give your drive a name.
Step 3: Security Options
Click on the Security Options button. Here, you determine how to erase the data that's currently on the drive. Apple provides brief explanations of each method.
Select one of the methods further down the list, and you'll need more time to format the drive—in some cases, it can take many, many hours. For example, with the Don't Erase Data option, formatting the 1GB flash drive in this example is almost instantaneous. Formatting using the 35-Pass Erase option takes two hours.
Select a Secure Erase Option that you're comfortable with and click OK.
Step 4: Erase
This next step will actually format your drive. Review your settings and make sure they are what you want.
Click on the Erase button on the lower part of the Disk Utility interface. A confirmation dialog will appear. When you're sure you want to proceed, click on Erase. Then sit back and wait, or call Mom, or grab a refreshing beverage. You can see the progress of the format at the lower right.
Step 5: Done
After Disk Utility has formatted the drive, it automatically mounts it to your desktop. There's no alert from the software. If you have a hard drive with multiple partitions, each partition will appear on your desktop with hard drive icons. You can now use your drive just as you normally would. Enjoy.
Next Up: Check out these related slideshows
Today's Best Tech Deals
Picked by Macworld's Editors