capsule review
QuarkXPress 9.1 boosts mobile app publishing power, but the process is far from easy
Today's Best Tech Deals
Picked by Macworld's Editors
Top Deals On Great Products
Picked by Techconnect's Editors
Another new feature is the ability to create and maintain bulleted lists, numbered lists, and outlines. So if you had an outline that used Roman numerals, regular numbers, and bullets, all you would have to do is define those styles and apply them from a pop-up list. Then you'd use the Indent buttons in the Measurement palette to change the different outline levels so your text will always have the right style.
Most designers will appreciate Quark's new anchored boxes and groups. In previous versions, QuarkXPress was able to anchor a simple image frame within the text of a textbox. Now it is possible to anchor an entire group of elements and have this group flow pretty much anywhere you want—inside the text frame or outside. You can position a callout relative to the page or spread, or relative to the position of the callout anchor itself. Quark did a decent job of implementing this feature (which has been in FrameMaker for over 20 years).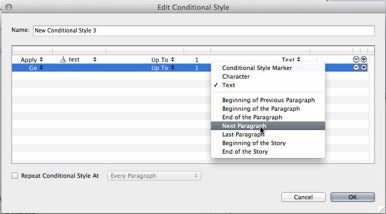 Really, really new features
Quark does have a few brand new, innovative features too. Cloner is a utility that will copy pages or groups of items to other pages, layouts, or projects. You can even split a multi-page layout into multiple single-page layouts.
Another nifty feature is the ability to unlink and relink text boxes without overflow. Normally, when you unlink two text boxes, the text disappears from the second one while the first text box shows a red square. We have grown so accustomed to this behavior that we almost consider this normal—but it isn't. You should be able to unlink text boxes without the text reflow, and with Quark's new Linkster utility, you actually can.
The one new feature that adds a real new design component is ShapeMaker. You can create a variety of highly customizable shapes from waves, polygons, stars, and spirals, and even save them as a preset.
One of my favorite shapes is the rounded rectangle with the lower left corner set as Pointed, which makes it look like a speech balloon from a comic. Or you can apply "Waves" to a text box to give it a unique shape that looks great with text inside. Back in the old days, I devoted an entire chapter of my QuarkXPress 6 book to explaining how to do this manually. Clearly, using ShapeMaker is much faster, and it gives you the added bonus of experimenting with the values and tweaking the results.
Quark has done a great job with all of the new publishing features, but this one is totally fun and I love it.
Macworld's buying advice
If you are fascinated by the idea of designing publications for mobile devices like the iPad (as well as others in the future), then QuarkXPress 9.1 is an exciting option. It is especially compelling if you already own a copy of QuarkXPress and are considering an upgrade. Quark's pricing scheme is attractive and QuarkXPress 9.1 provides some excellent features. Taken in its entirety, the QuarkXPress 9.1 update is enticing even if you are "just" a print designer. The callout, outline, and conditional styles tools are essential features that will greatly improve productivity, and ShapeMaker is a wonderful, visually creative addition. I rarely say this, but working on my first eBook with QuarkXPress 9.1 was a lot of fun, and that by itself justifies an upgrade for me.
[Michael Baumgardt a project manager for eCommerce and Online marketing and manages several websites for one of Germany's largest furniture store chains. He has written several books on desktop publishing and Web design, including _QuarkXPress 6 for Print and Web Design (Peachpit Press; 2003). He wrote his first eBook, Masters of their Trade: Print Designers, as part of his research for this review. It will be available for purchase on the Apple App Store as soon as it is approved.]
At a Glance
QuarkXPress 9.1

Pros

Opens a new field for designers
Adds great interactive features to QuarkXPress
Licensing prices are competitive

Cons

No files provided to customize the bookstore app
Complex preview requires several steps
Steep learning curve
Shop Tech Products at Amazon