When it comes to technological accessories, there are plenty of options to choose from, but most share a common reality. Without a charge, they won't provide much value.
For a limited time, we're offering a versatile 13-in-1 charging dock that is equipped to keep several items powered on a daily basis. Normally sold for $70, this device is currently available at only $49.99 through Oct. 12, representing a better price than you'll find on Amazon, where it carries a 4.1-star rating out of five.
Don't allow low battery issues to pause your progress thanks to accessibility for two HDMI, three USB 3.0, and one each for USB 2.0, USB-C PD, SD Card, TF card, VGA port, 3.5 AUX, and ethernet.
Forget about frustrations from running out of outlets. Handle charging needs swiftly and simultaneously with a dock that weighs only three ounces and is less than two inches wide.
Stay powered up when it matters most, and don't settle for a messy work situation by purchasing this 13-in-1 charging dock for only $49.99 ($70).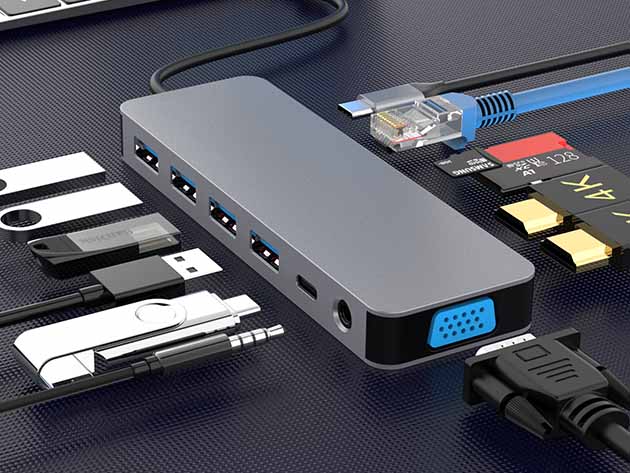 13-in-1 Docking Station with Dual HDMI – $59.99
Prices subject to change.