Apple's ways can be mysterious. It often makes moves that don't quite make sense when viewed from the outside. Why add USB-C to the low-end iPad but use the old Apple Pencil? Why release an M2 MacBook Air and keep the M1 MacBook Air around? Why keep selling that 13-inch MacBook Pro that still has the Touch Bar and doesn't resemble any other current MacBook models in any way?
When viewed from inside Apple, these decisions obviously make sense. It's left for us on the outside to try to figure out why the company does what it does. (I've spent years playing this game.) Here are a few major reasons why Apple makes decisions that don't seem to make sense on the surface.
Profit discipline
There's a reason Apple is one of the most profitable companies in existence: It has always been incredibly disciplined when it comes to reaping large profits on everything it sells. This dedication means that while Apple undoubtedly could lower prices on some of its products or introduce products and lower price points… it won't. Because that would require the company to reduce its traditional profits, and that's not something it's willing to do.
Profit margins also tend to grow over time. The longer a product has been on the assembly line, the cheaper it gets to manufacture. Parts that were cutting-edge and expensive become widely available and cheap. Efficiency increases. In the absence of a price cut–which you do see on older iPhones but rarely on other products–the margins just keep getting better and better.
IDG
So when it comes time for a complete redesign of a product, Apple has to commit to losing some profit margin, at least at first. This leads to decisions like releasing an M2 MacBook Air at $1,199 while keeping the M1 version around at $999. Apple might have been able to sell the brand-new, redesigned M2 Air at $999–but that was not an option.
Executing takes time, even for Apple
As Yoda said, "Always in motion is the future." While we can't see the end-state road map of any Apple product line, rest assured that Apple can. Apple's product lines are so varied that it can't transform every product in a line at once. Instead, it has to patiently move from one product to another, upgrading each in turn until they all reach the desired end state–at which point some products are about to begin changing again to the next desired end state.
Take the iPad line right now. Does it really make sense that the tenth-generation iPad has its FaceTime camera on its long side, rather than its short side, when the iPad Pro model introduced at the same time doesn't? Of course not. It's a clear sign that Apple is moving that camera, probably on all future iPad models, but it can't do it all at once.
Let me hit on that last point again: Apple, despite being one of the wealthiest and most successful companies around, simply doesn't have the resources to redesign every product it makes simultaneously. Its designers and engineers have to shepherd numerous products through their design stages. It takes time.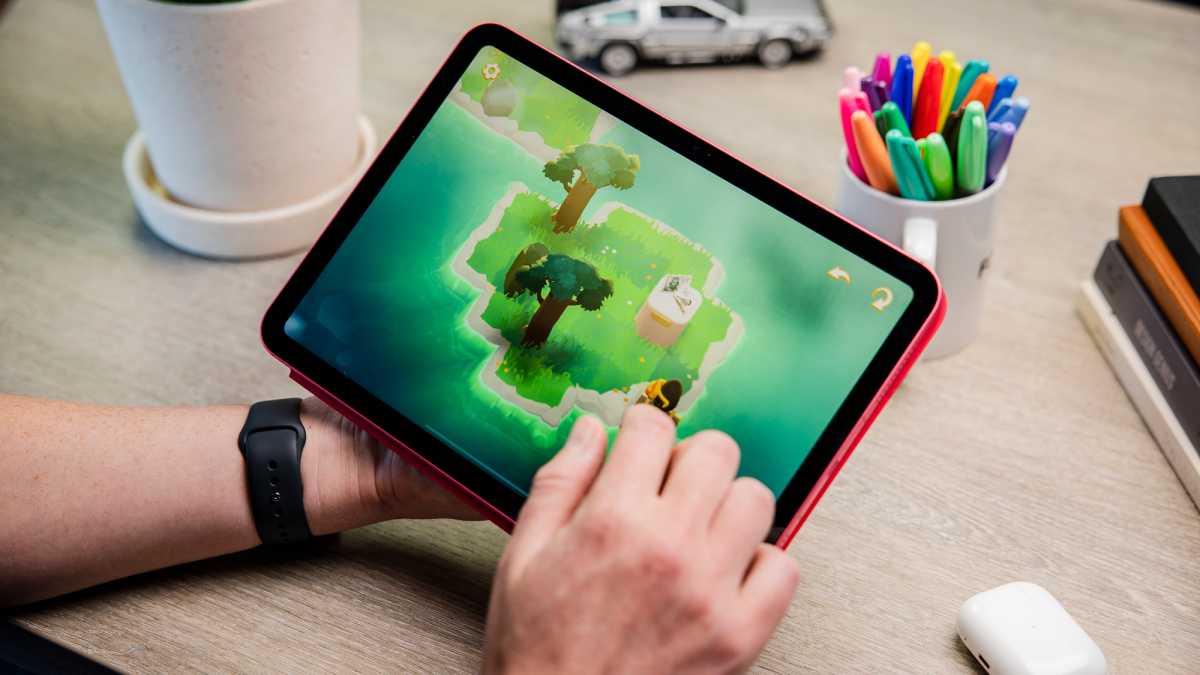 Dominik Tomaszewski / Foundry
Even Apple has to listen to the market
For all of Apple's fierce independence and confidence, the company can't make a successful product by itself. If nobody buys a product–no matter how clever and cutting-edge it is–then it's going to be a flop.
I know it seems obvious when I say that the relationship between Apple and the potential buyer of Apple's products is vital. But it's so easy to think Apple's above the fray, designing cars while the world asks for faster horses, and when its products descend from the clouds, we're just lucky to be alive on the same planet.
Apple makes lots of weird decisions, not because it thinks they're good decisions, but because it knows that it must provide what the buyers of its products demand. Take the continued existence of the $999 M1 MacBook Air or the $299 (for education buyers) 9th-generation iPad. Those prices exist because Apple feels like there's a segment of the market that just won't buy a more expensive laptop or tablet. If education buyers draw a line in the sand at $300, then Apple will keep its older, not-as-good iPad around because it knows that it can't cut the price of the new iPad (profit margins must be maintained!), and it doesn't want to lose those sales.
Or consider the 13-inch M2 MacBook Pro with Touch Bar. In the aftermath of that product's announcement back in June, a lot of people were baffled. Why did such an obviously old-tech product get updated? The answer, undoubtedly, is that many businesses won't buy MacBook Airs–because they're "consumer" laptops. But the new-fangled MacBook Pro models start at $2,000 (profit margin!), which is a non-starter for a lot of those same businesses. In the end, Apple swallowed its pride and kept the Touch Bar around because it didn't want to lose those sales.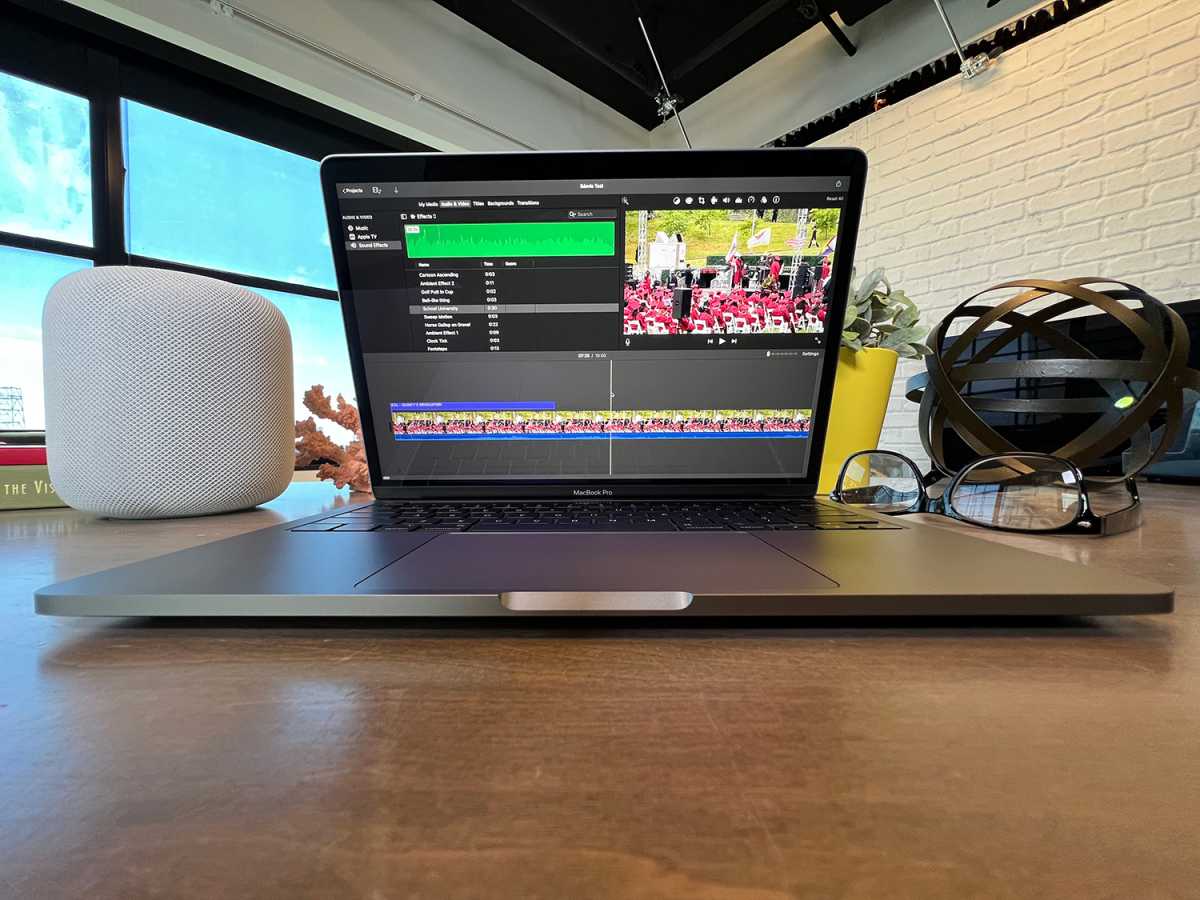 Foundry
Technical difficulties
The most invisible reason Apple does things we don't expect is technical failures and delays. These are rarely reported on outside Apple, and since Apple never really pre-announces any product, nobody can claim that Apple was delayed. In rare instances–like when Apple claimed that the Apple Silicon transition would be over in two years–we see some evidence that things are moving slower than the company expected.
But these things happen all the time. Chips get delayed. Assembly plans close. Components intended for one model turn out to be unavailable or too expensive (profit margin!), and so the specs have to be adjusted. Not even Apple can bend reality to its will–but it won't admit it unless it absolutely has to.