Following Apple's big announcement at the iPhone 14 launch event late last year, Qualcomm has decided to follow Cupertino's lead and bring satellite messaging to certain high-end Android phones. And in some ways, it's going to be better—although you'll probably have to pay for the privilege.
Snapdragon Satellite will arrive on premium Android handsets in the second half of 2023, Qualcomm says, although availability will be a decision for manufacturers and mobile service providers. Our colleagues on Tech Advisor are currently seeking clarification on whether already-announced phones with Qualcomm's latest high-end mobile chipset will support the service, but it appears likely that they won't.
So it's not clear yet which phones will get the new tech first, or at all: a not untypical state of affairs with Android devices. The most interesting part, however, is the way in which Snapdragon Satellite surpasses Apple's satellite offering, or will in the future.
In practical terms, the iPhone 14's Emergency SOS via satellite is a one-way messaging service. Strictly speaking, your emergency contacts can respond to the messages they receive, but only by replying YES or NO when relevant, while medical personnel may respond with additional messages to seek further information. But it doesn't give you the opportunity to exchange comments back and forth with a loved one.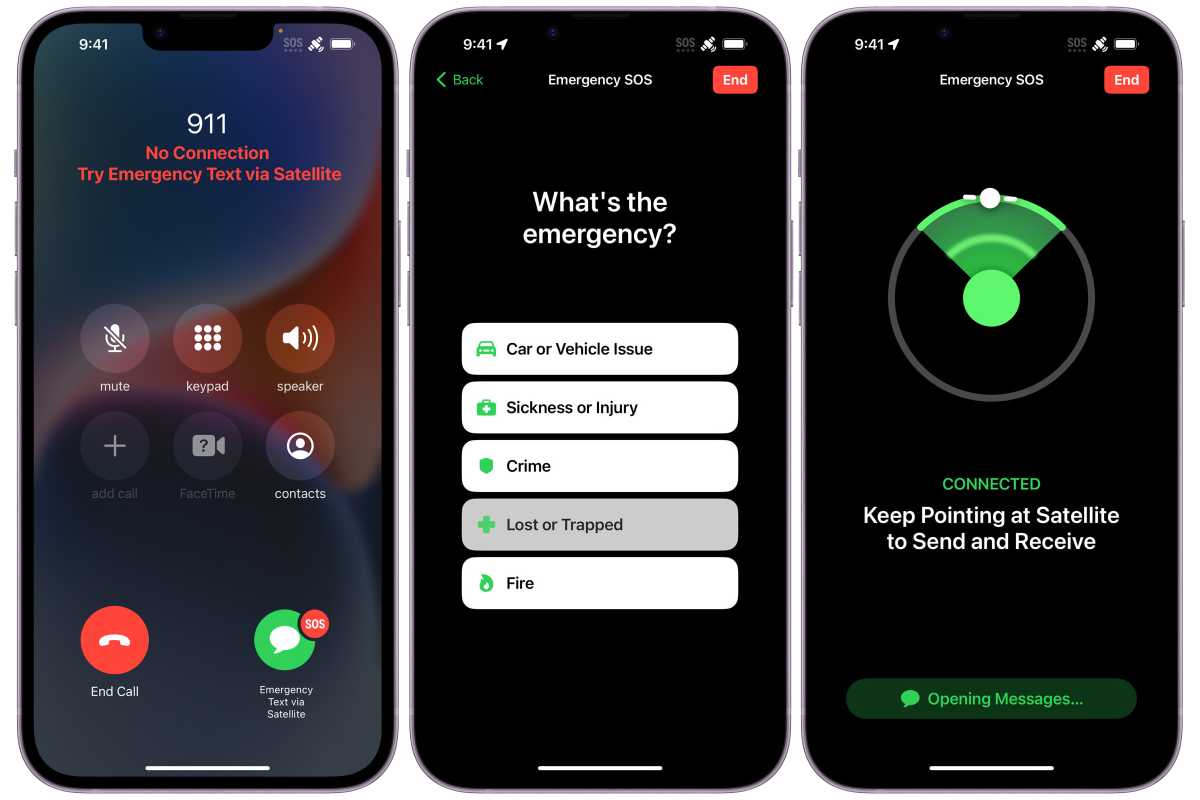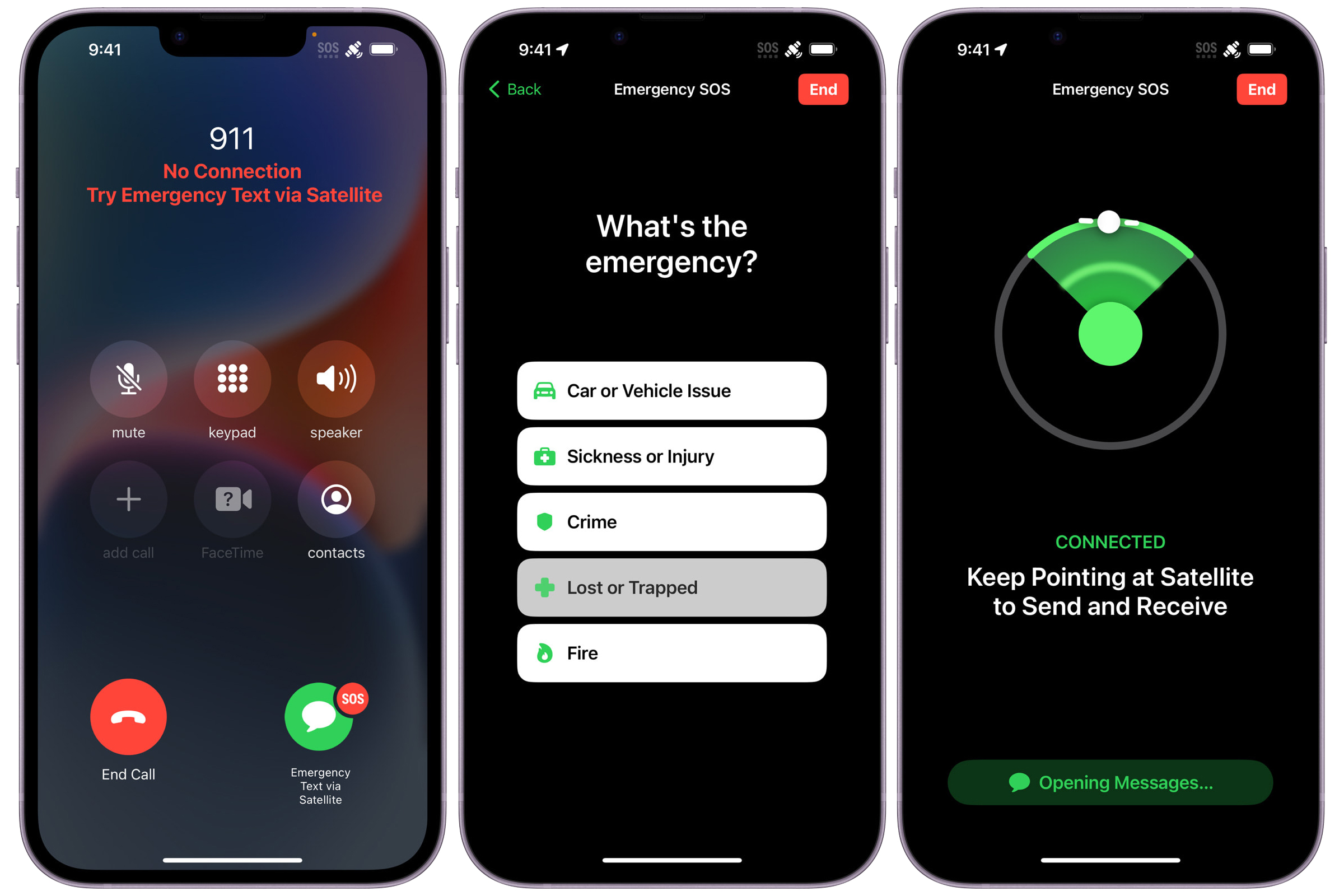 Apple
Snapdragon Satellite won't let you do that either, at least not at first, but eventually, it will support two-way satellite-based messaging: Qualcomm says this is a world first. One day Android users could be able to send and receive messages without connecting to a traditional mobile network, an altogether more appealing concept than a service limited only to alerting contacts about emergencies, which the average phone owner probably struggles to imagine themselves being involved in.
But what about the cost? This remains a mystery. As a chip maker, Qualcomm isn't in a position to make any grand claims about the service being bundled for free with new purchases, as Apple was able to do. Emergency SOS via satellite is free for two years after buying a 14-series iPhone, although we don't yet know how much it'll cost after that. On the Android side, pricing, like availability, will be a decision for the service providers and handset manufacturers, so Android users can probably expect to pay something, especially if they want to use it for messaging people other than emergency services.
Even if it does require an additional fee, however, and even if the two-way part of the offering remains some way off, the new service represents a knock to Apple's superiority in this area. It will be interesting to see how Cupertino responds. As ever, competition is great for the user, and perhaps this will tee up an announcement for the iPhone 15 launch in the fall.