After years of swirling rumors, it seems like Apple's first proper foray into virtual reality might actually be happening this year. But as the company prepares to unveil the hardware and software it's been working on for years, reports are unclear about a lot of the details.
According to Bloomberg's authoritative Apple reporter Mark Gurman, Apple still has to work out "many kinks" with the device, involving "hardware, software, and services, as well as how it will be marketed and sold." Call those kinks if you want–I'm not going to kink shame you–but don't they seem to cover literally every aspect of the device?
What I'm saying is, if the device isn't in flux, our ideas of what it might be certainly are. And yet there are really two paths for Apple to take based on what we think we know. Is this going to be a product that regular people are expected to buy, or is this an expensive preview of technology that won't appeal to the masses until a few years from now?
What path Apple chooses will have a major impact on how the product is received and whether future Apple products in the category will have a chance to succeed.
Developer story
At the heart of every major Apple product launch since the debut of the App Store has been the idea that developers of third-party apps will help make the platform great. The thriving community of outside developers is one of Apple's greatest assets. Developers fell over themselves to write software for the new iPad and Apple Watch, counting on Apple's platform power to make it all worthwhile.
This is where rumors of Apple's first AR/VR headset being extremely high-end and expensive crash against the company's longstanding strategy. There's nothing wrong with selling a small number of expensive devices with huge profit margins–but unless the software on those devices is similarly high-end and high-priced, there's no reason for developers to embrace the platform. A gold rush only works if there's gold in them thar hills, and that requires a large volume of potential software buyers.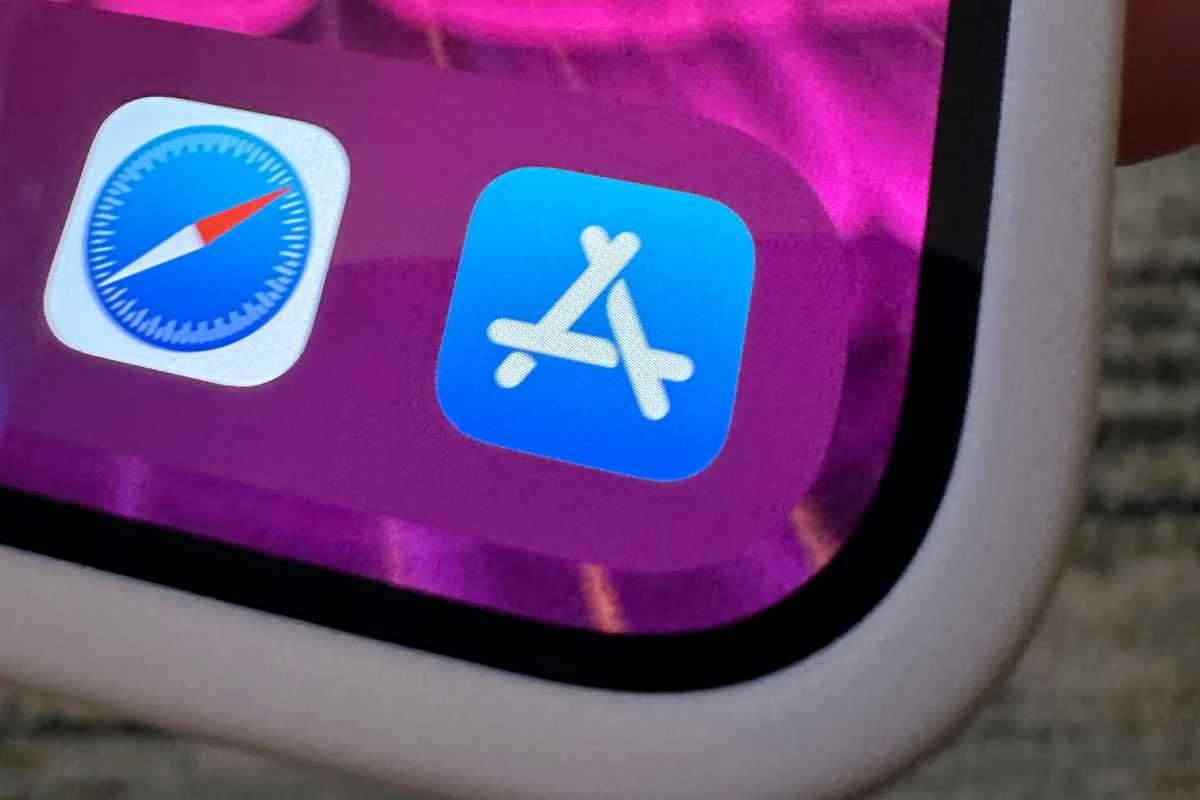 Foundry
If Apple expects to leverage its existing developer base–the ones who know how to use Apple's development tools and APIs, which will presumably be repurposed to be a part of the operating system that runs on the headset–it'll need to convince developers that a huge market awaits them. And that it'll appear soon enough that those developers won't go bankrupt waiting for it to arrive.
Step away from the abyss
In recent weeks, media reports suggest that the Apple headset, when it does arrive, will be built from cutting-edge hardware and will be priced accordingly. It'll be more than $2,000, one report said. Another said more than $3,000. Wow! That's a lot for an unproven product category.
If the company really intends to convince regular users to buy this headset and developers to create apps for it, Apple needs to sell a lot of them. That will probably require making an investment in the platform–in the form of not taking its customary profit margin from a piece of hardware in order to build demand.
I'm a real believer in this approach. I have a hard time imagining Apple launching itself into a new product category once it's convinced it is going to be hugely important for the company (and presumably for the world!), with a product so expensive that very few people will bother to buy it. And so, to get the ball rolling, to get developers to create apps, to make the entire category seem reasonable and desirable, I'd recommend that Apple price the headset as low as possible. That means little or no profit margin or even taking a loss on the first generation of product, video-game-console style.
Of course, this isn't a viable long-term strategy for Apple. It's exactly the opposite of what the company usually does. But in the short term, getting the product and category off the ground would be a bold move that could reap long-term rewards.
Overpriced and underloved
Now imagine that Apple just can't bear to lower the price to something that's expensive but not unreasonable. In that case, Apple has to choose one of two paths.
The first path is the one that best fits the modern Apple playbook. It's also the one that, in my opinion, would be the most disastrous. In this scenario, Apple would release its cutting-edge product for $2,000 or $3,000 and treat it as if it's a MacBook Pro or an iPhone: a product with so much self-evident value that everyone should want to buy one.
I have a hard time believing that even Apple could pull this one off. And the less likely the product is to sell millions of units, the less likely developers will invest heavily in software.
Foundry
Then there's the fact that Apple is one of the most-watched and most-discussed companies in the world. If the company misses its mark, it risks tarnishing any future products in the product line as being overpriced and unnecessary. That tarnish can be overcome in time, but why would you choose an uphill slog if you could avoid it?
It's not for you
So if Apple must price its first headset so high that regular people will balk, it has to choose a second path. This path is not one that Apple's used to going down, but if it works hard, it can probably pull it off.
The solution is to tell regular people not to buy it.
Sounds weird, right? If Apple pitches the new product as a preview of great things to come but designed for software developers and high-end corporate users, it might just get away from disappointing the rest of the world. Done right, it might even serve as a way for both regular people and software developers to get hyped for the future of VR and AR on Apple's platforms–especially if the company makes it clear that it expects to build future products that are more affordable.
That's an awful lot to ask of Apple, I realize. But I have a hard time believing that Apple would choose to come out with a product that's priced so high that it won't ever ship in great volume, nipping a promising product category in the bud. This is why the better options are for Apple to swallow hard and leave money on the table in order to make the product more affordable–or keep the price high and politely inform the rest of the world that this isn't the headset of the future, but the device that will point the way to that product.
It's Apple's choice. And it seems like we're getting perilously close to finding out which path the company ultimately decides to take.