Apple's Visual Voicemail was heralded as a remarkable change when it appeared with the iPhone in 2007. Prior to that, carrier-managed voicemail required calling a number and navigating a menu with cell phone buttons. The interface is largely unchanged over 16 years, with the exception of Apple adding rough transcription in 2016.
What if you want to free up your voicemail and not lose precious or important (or legally valuable) messages forever? You can export it or record it.
To export the voicemail, open the Phone app, select the voicemail message, and tap the Share button. Because the audio is a file, not an image or video, the options you see are file related. You can text it to yourself, use AirDrop to save it to a Mac, save it to Files (the iOS local interface that lets you save to iCloud Drive or other locations), or save to a third-party service like Dropbox.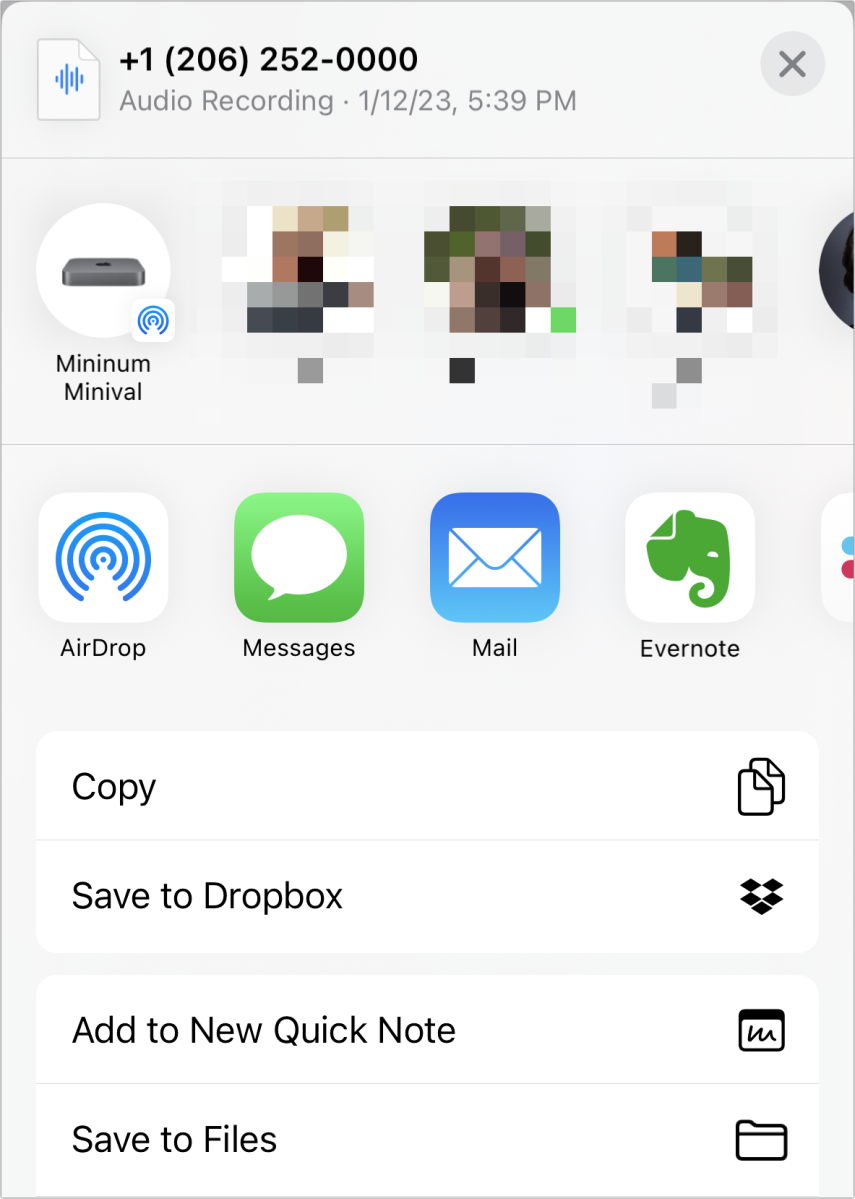 If that doesn't work, or you'd prefer to access it directly, or you're not using Visual Voicemail, you can take advantage of Apple's on-device recording feature. Instructions follow below.
How to use Screen Recording to copy a voicemail message
Time to complete:

5 minutes

Tools required: iOS 16
1.
Control Center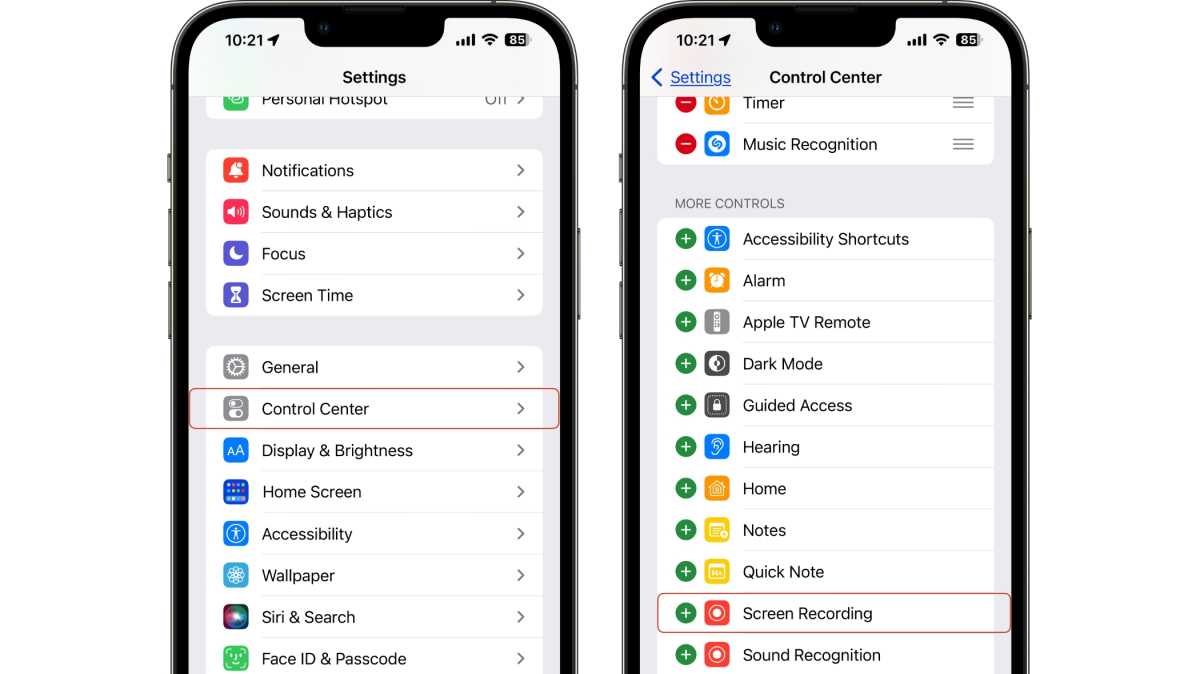 Foundry
Go to Settings > Control Center.
Scroll down and make sure Screen Recording is in the list of Included Controls. If not, tap the + to its left under More Controls.
2.
Voicemail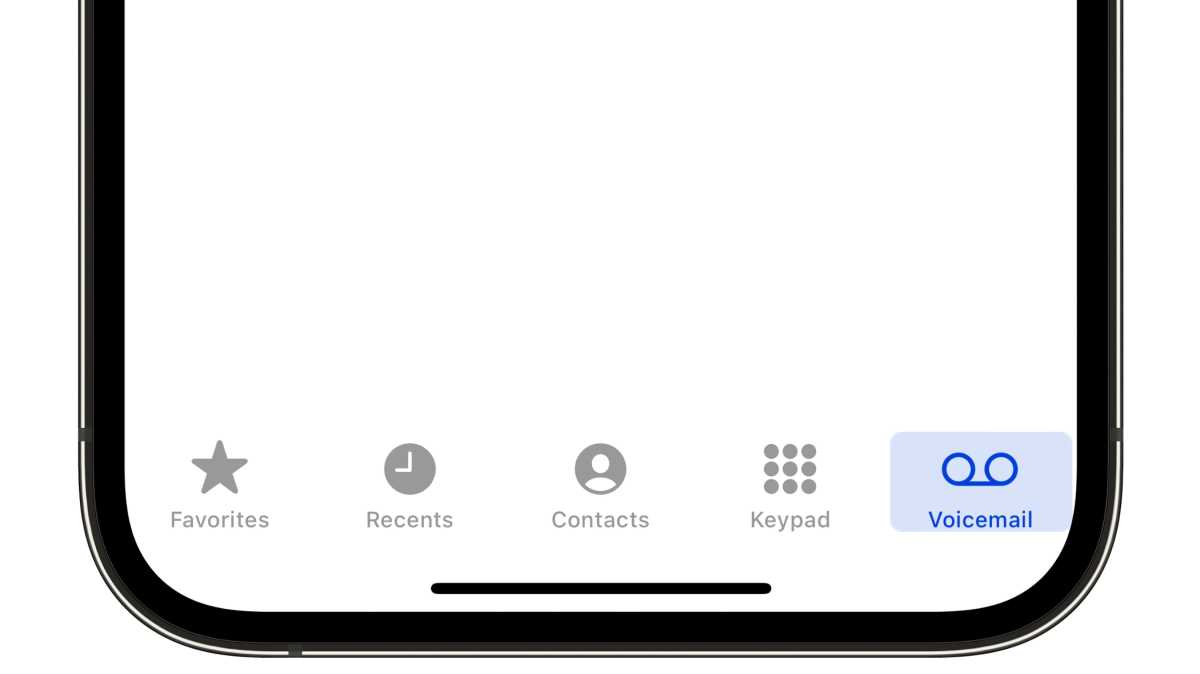 Foundry
Open the Phone app and tap the Voicemail button.
3.
Start Screen Recording
Foundry
Swipe to reveal the Control Center and tap the Screen Recording button (it has a record icon). A three-second countdown starts.
4.
Set to play through the speaker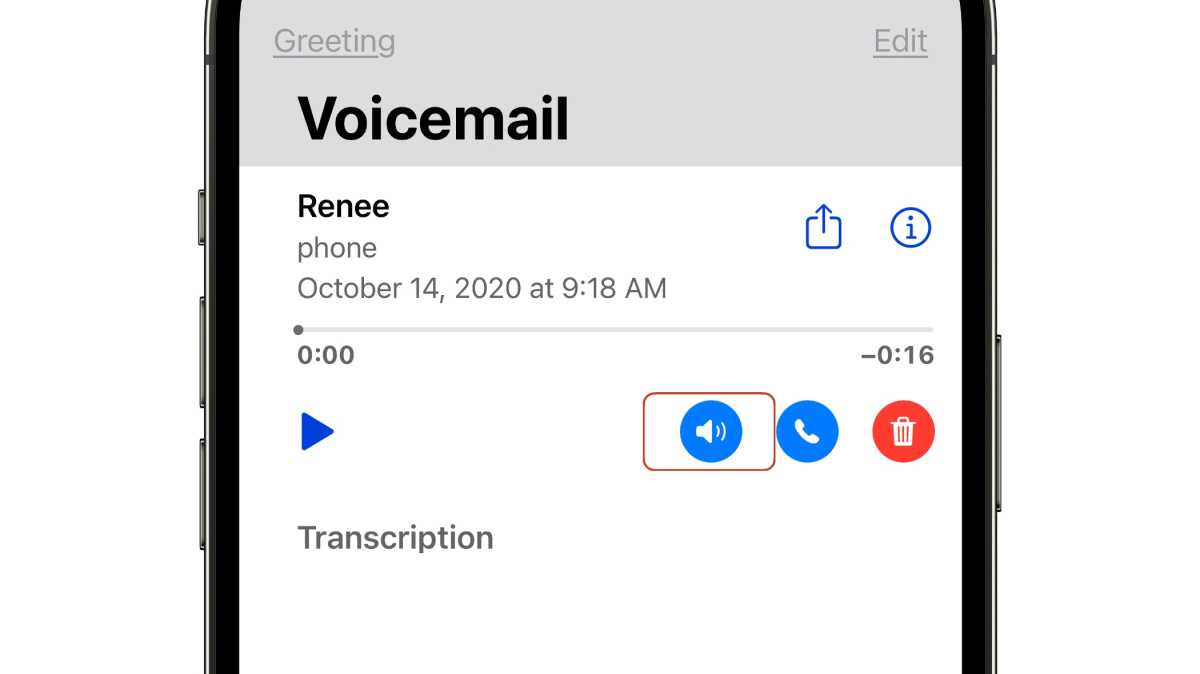 Foundry
In Phone, tap the voicemail to select it, then tap the Speaker icon to have it play aloud. Or use the Phone app to call a voicemail service.
5.
Play message and record
Foundry
With Visual Voicemail, once the Screen Recording starts, tap the Play button on the voicemail. It will turn into a Pause button while playing the message. Screen Recording should be recording the message as it plays.
6.
Stop recording and save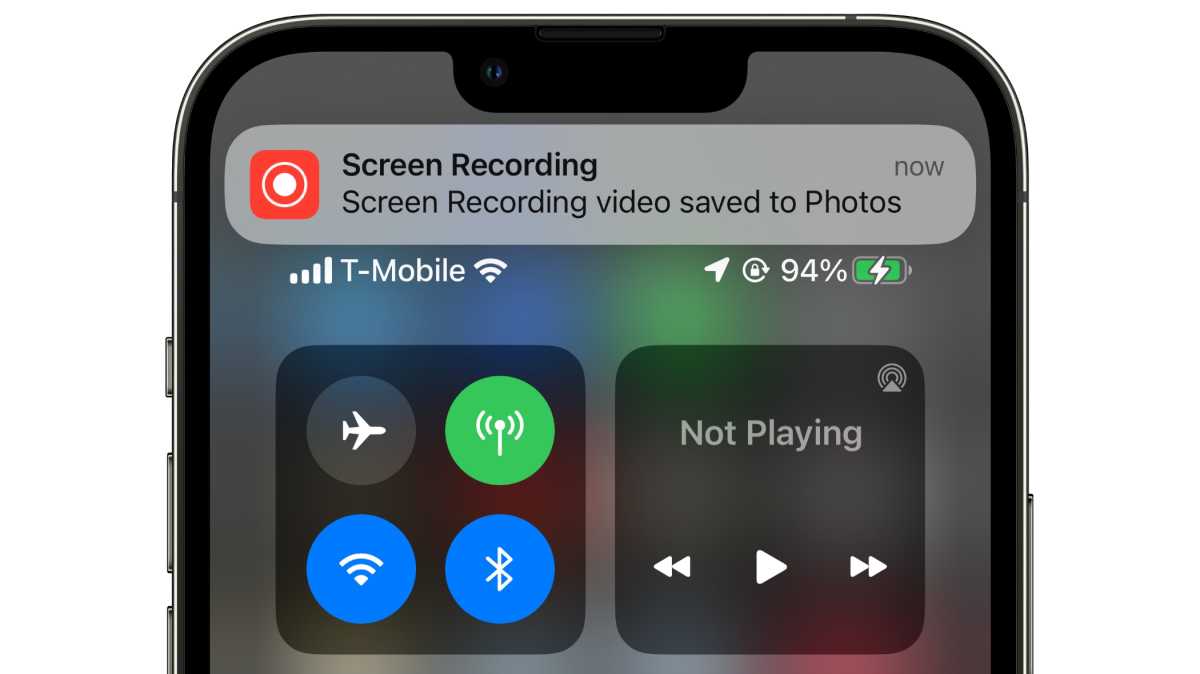 Foundry
When the voicemail ends, swipe to reveal the Control Center and tap the Screen Recording button (now a square for Stop) to end. You can also press and hold the Dynamic Island on newer iPhones to reveal a Stop button you can tap.
This recording is saved to Photos. You can play the message back within the Photos app. On a Mac, you can drag the recording to the desktop or use File > Export, open it in the QuickTime Player, and then choose File > Export As > Audio Only to save just the audio track.
Ask Mac 911
We've compiled a list of the questions we get asked most frequently, along with answers and links to columns: read our super FAQ to see if your question is covered. If not, we're always looking for new problems to solve! Email yours to mac911@macworld.com, including screen captures as appropriate and whether you want your full name used. Not every question will be answered, we don't reply to email, and we cannot provide direct troubleshooting advice.