Building a blog has never been easier, thanks to the loads of free or inexpensive programs that are available. We looked at a few to determine which is the easiest to use. We evaluated only hosted blog platforms; the five that made the cut were Blogger, Squarespace, Tripod, TypePad, and WordPress.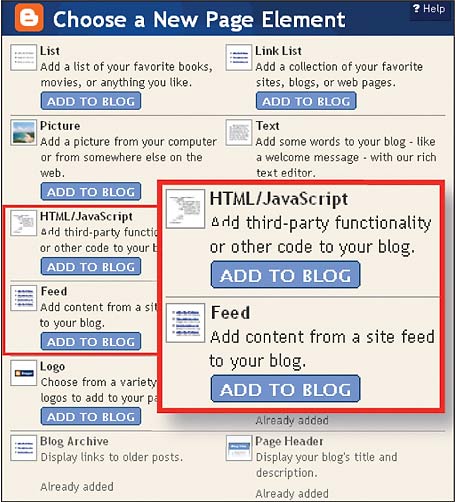 We built blogs with each program, testing how quickly the app allows you to create and update posts and how easy its tools are to use; we also analyzed the ability to upload images. In addition, we assessed the quality of the provided templates, and how easy it is to customize them.
After thoroughly evaluating the programs, we named the newest version of Google's free Blogger as our top pick. A recent update has made Blogger an extremely versatile platform, with templates that you can easily modify to include advertisements, RSS feeds, and even third-party HTML applications, such as a slide-show viewer. All of the controls and features are arranged in a simple interface that's easy to work with. The only drawback: Your photo galleries must be hosted externally by a service such as Flickr or Picasa.
Our second-place selection, WordPress, provides 50 templates to choose from–far more than the other services offer. It also has autosaving, as well as the means to import content from other blogging software. It doesn't allow ads, however, and the site slows down considerably when you upload images or video.
TypePad, a version of Six Apart's powerful Movable Type blog platform, lands in the third spot. The program's interface is straightforward–more so than either Blogger's or WordPress's, with clear icons that aid in adding HTML or uploading photos. But its storage allowance is low (5GB runs $9 per month), and it can't create static (update-free) pages, as Blogger and WordPress can.
The Tripod service from Lycos comes in fourth. Users can update a Tripod blog through e-mail and can maintain group blogs. But Tripod's interface groups all the controls on one page, rather than by category, forcing you to search for what you need. The program is aggravatingly slow, too: A new-post window can take 20 seconds just to open.
Our fifth pick, Squarespace, lets you create static pages and photo galleries. The program also permits you to insert third-party widgets, such as a Google search box. Confusing menus, however, make setting up a blog difficult.