Here's an interesting tidbit from the world of science: Every light source, from the sun to a candle to a light bulb, puts out a somewhat different range of colors. What looks like pure white under one kind of light appears blue or red in a different light. Our eyes do a pretty good job of adjusting automatically, so we don't tend to notice this disparity. But digital cameras aren't quite as smart, and that's why photos often have an unwanted color cast.
Of course, your camera tries its best. The automatic white balance control measures the light right before each picture you take, determines the right setting, and then calibrates the camera's image sensor so white things turn out white (and all the other colors look correct as well). But your camera's white balance control gets it wrong–sometimes just by a little, sometimes by a lot–about half the time. So it pays to know how to fix the color in your photos yourself.
Fix Your Exposure First
You might remember that last week we talked about how to perfect your photo's composition exposure using the Level tool. This is actually the right order in which to fix up your photo–start by tweaking the Levels, if necessary, to improve the exposure. That way you can accurately judge what the colors actually look like and you'll be able to tell if there is some sort of color cast making the whole image look somewhat blue or red.
Change the White Balance
To adjust your photo's white balance, open it in your favorite photo editor. As I've mentioned, I'm now demonstrating techniques like this in Adobe Photoshop Elements. As always, you can adapt these steps to almost any program, but so many folks use Photoshop Elements–and so many of you have written asking me to change–that I think it's the natural choice.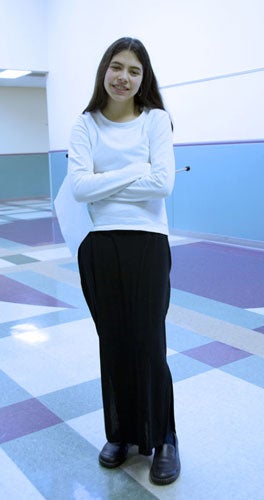 If you don't want to experiment on one of your own photos, you can open this sample image in Photoshop Elements–it has a pretty pronounced color bias.
Next, click the Quick Fix tab. In the Color section of the Fixes palette, drag the Temperature slider slowly to the left or right until the colors in the photo look right–keep an eye on the whites, especially, to make sure they are really white and free of any unwanted color cast.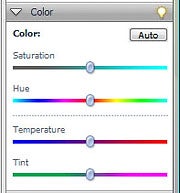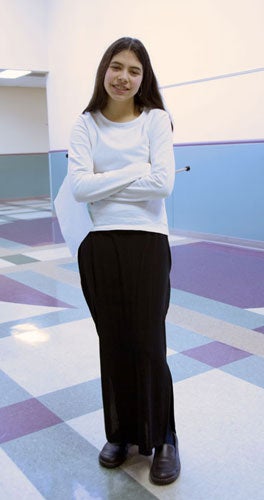 That's pretty much all there is to it. For the sample photo, I think the right color balance looks like this. By dragging the slider slightly to the right (towards the red), I eliminated the bluish tone of the original.
Other Color Adjustments
There are some other ways to correct the white balance as well. You can set the white point, for instance. To do that, Click Enhance, Adjust Color, Remove Color Cast in the menu and then and click any white or neutral (gray) color in the photo. Photoshop Elements will try to automatically adjust the color balance in the photo, removing the color cast.
Alternately, you can set the photo's colors using flesh tones as a guide. You might not have an obvious white point in your photo, but if there is a person in the shot, set the color balance by adjusting for skin tone. Choose Enhance, Adjust Color, Adjust for Skin Tone in the menu and then click on a point in someone's face. I've found that this technique works pretty well regardless of the lightness or darkness of the skin tone in the photo, but the intensity of the effect varies depending upon what part of the person's face you click–you'll get lots of different results and experimentation is a good idea.
Finally, you can do it yourself using Variations. If all else fails, choose Enhance, Adjust Color, Color Variations from the menu and selectively add or remove red, green, and blue to the photo until you're happy with the result. Truth be told, I'm not a big fan of this approach. I find it difficult to use, but it might suit you better.
Hot Pic of the Week
Get published, get famous! Each week, we select our favorite reader-submitted photo based on creativity, originality, and technique. Every month, the best of the weekly winners gets a prize valued at between $15 and $50.
Here's how to enter: Send us your photograph in JPEG format, at a resolution no higher than 640 by 480 pixels. Entries at higher resolutions will be immediately disqualified. If necessary, use an image editing program to reduce the file size of your image before e-mailing it to us. Include the title of your photo along with a short description and how you photographed it. Don't forget to send your name, e-mail address, and postal address. Before entering, please read the full description of the contest rules and regulations.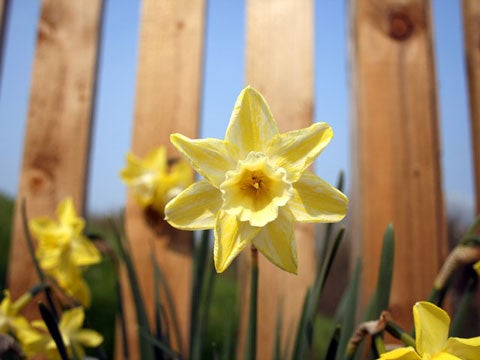 This week's Hot Pic: "Perfect Daffodil," by Sean Arenas, Chatsworth, California
Sean says: "On a recent trip to Ireland, we visited a place called Newgrange. There, I saw these perfect daffodils against the fence with the sky visible behind them.
"I used a Canon Rebel XTi and intentionally focused on the first flower, leaving the entire background blurry. I did only minor edits on the computer–mainly, I adjusted the contrast, and then cropped and resized the photo."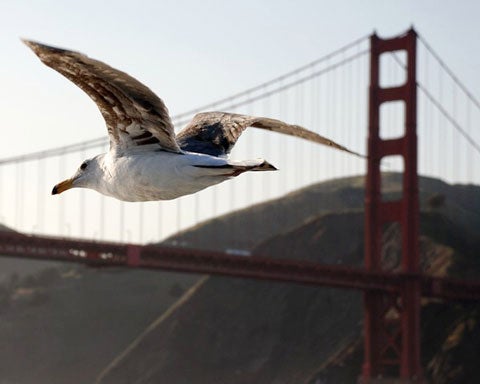 This Week's runner-up: "The Bird and the Bridge," by Jordan Keller, Omaha, Nebraska
Jordan writes: "I took this on a tour boat that sails out to the Golden Gate Bridge and then around Alcatraz. The seagulls followed the boat, and posed for some really nice shots. I used a Nikon D80 with a 300mm zoom lens.
See all the Hot Pic of the Week photos online.