A lot of folks have had brushes with fame. When I was in sixth grade, to celebrate the U.S. bicentennial, I was assigned the task of writing a letter to the mayor of Jersey City. I was amazed to get a reply, and I treasured that correspondence for years.
But as it turns out, that's nothing compared to some of the photos I see hanging on people's walls. My friends and co-workers are captured on film shaking hands with astronauts, former presidents, and rock stars.
Jealous? You can get in on some of the celebrity handshake action too. After all, who ever said that to show off a photo of you and Tom Cruise, you actually have to meet the guy? Faking a handshake with a celebrity is easy to do.
Even if you've never had a hankering for a photo with someone famous, this sort of thing makes a cool gift. Let's suppose your friend, Kristen, has always wanted to meet Elvis. It's too late to set up a meeting (unless your buddy Bigfoot happens to keep in touch with the aliens that abducted him), but you can do the next best thing. This week and next, let's see how to combine a picture of Kristen with an old shot of Elvis from the Nixon administration.
Find Your Photos
For starters, you need suitable pictures of both The King and Kristen. You'll need to find your Elvis photo (or whoever you want to shake hands with) on your own, but the Web is an obvious treasure trove. Try using Google or Live.com's image search, for instance.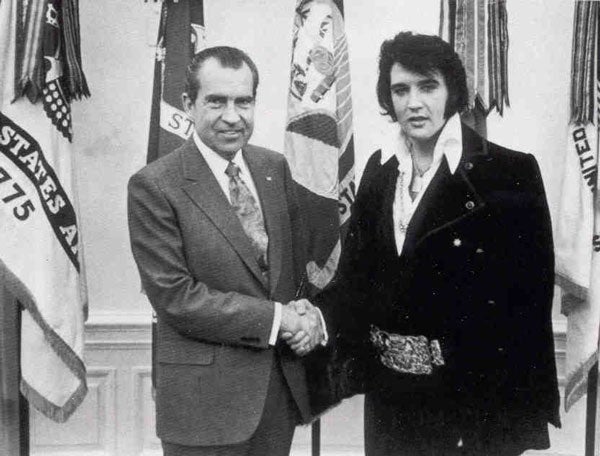 You'll also need a photo of Kristen. For best results, this image should be staged with the celebrity photo in mind. What do I mean? Suppose you want to replace Nixon with Kristen in an old photo.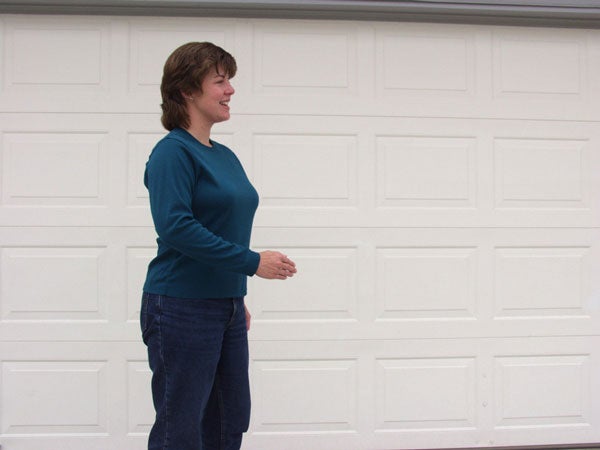 Kristen will need to mimic Nixon's stance–especially the way he holds out his arm, poised to shake hands. To make it easier to isolate Kristen later in the process, I posed her against a predominantly white background–a garage door.
Once you have both photos ready, open them in your photo editing program. (I'll use Adobe Photoshop Elements.)
Paint Over the President
Now it's time for a little housecleaning. You need to erase as much of Nixon as you reasonably can from the Elvis photo. To do that, I recommend that you use the Clone tool, which is shaped like an old-fashioned rubber stamp and located a little more than halfway down the toolbar on the left side of the screen. Select it, then Alt-Click on a bit of the background. Having set the Clone Tool's source material, you can now "paint away" the 37th president.
This can be slow, painstaking work. In this example, I used easily cloned elements of the picture, like the wall, trim, and flags, to wipe him away. I did this in stages, erasing little bits at a time. If you try to erase a big section at once, you'll end up with recognizable, repeating patterns or change too much of the photo at a time.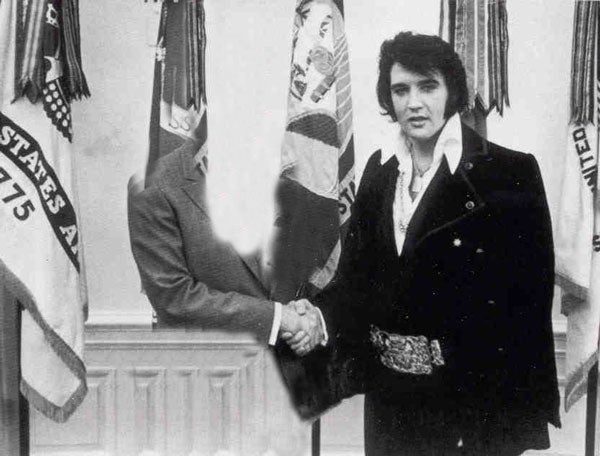 Start with the easy stuff. You can sample the white wall, for instance, and use that to erase Nixon's face and the parts of his body that fall between the flags. Here's a cool trick to try: If you Alt-Click the edge of a flag, you can extend the flag through Nixon's body, making it look like the flag goes all the way down to the floor. Here's what my photo looked like when I was about halfway done.
You can see that it isn't perfect–I have an unnatural repeating pattern on the wall at the bottom of the photo, for instance, and the flag has become a weird amalgam of several different flags. But that's okay; we're not doing this to fool the CIA.
Also, remember that you don't need to erase all of Nixon because we're going to position Kristen over part of the image–but the more of Nixon that you can eliminate, the better, since we want her to look like she's really in the scene. It's best not to have parts of Nixon peeking through from behind.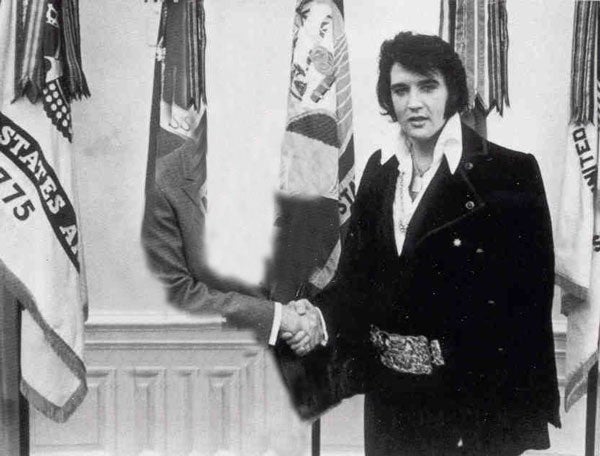 This is what it looked like when the image was getting close to good enough to paste in Kristen.
If you've been playing along at home, save your work for next week, when we wrap up this little project.
Hot Pics
Get published, get famous! Each week, we select our favorite reader-submitted photo based on creativity, originality, and technique. Every month, the best of the weekly winners gets a prize valued at between $15 and $50.
Here's how to enter: Send us your photograph in JPEG format, at a resolution no higher than 640 by 480 pixels. Entries at higher resolutions will be immediately disqualified. If necessary, use an image editing program to reduce the file size of your image before e-mailing it to us. Include the title of your photo along with a short description and how you photographed it. Don't forget to send your name, e-mail address, and postal address. Before entering, please read the full description of the contest rules and regulations.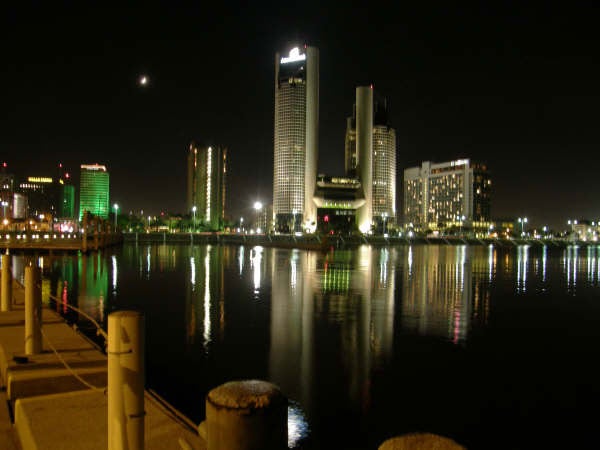 This week's Hot Pic: "Corpus Christi at Night," by Karen L. Flores, Corpus Christi, Texas
Karen says that she took this cool-looking night shot from the T-Head on Corpus Christi's Bayfront.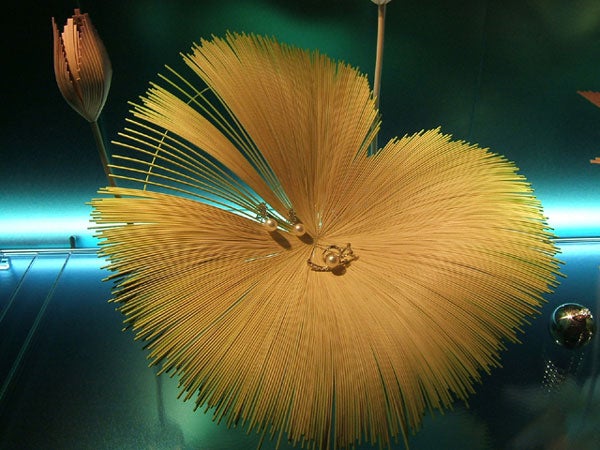 This Week's Runner-Up: "Goodies on the Ginza," by Linda Colloran, Medford, Oregon
Linda writes: "I took this picture at night with only the available light to illuminate the scene. It is a shot of one of the many artistic store window displays found in Tokyo's famous shopping area, the Ginza."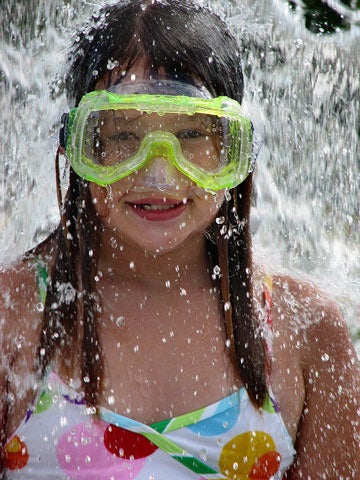 Hot Pic of the Month: Each month we choose one of our weekly winners to be the Hot Pic of the Month. For October, we chose "Meagan," by Teresa Perry, Lago Vista, Texas.
Congratulations to Teresa and to everyone else who won a Hot Pic of the Week last month. To see all the Hot Pic winners for September, view the slide show. Keep those entries coming!
See all the Hot Pic of the Week photos online.