I'm always looking for ways to share my photos with friends and family. Especially at this time of year, when individual photos fly around like Frisbees at a rock concert, it's great to do something just a little different.
Instead of a single photo, consider sharing a bunch of your favorites as a collage–a collection of photos arranged on a single page. The right selection of photos can almost tell a story. So after you've opened all your presents and finished the various holiday feasts, grab a handful of your favorite holiday photos and create a collage that you can send with your thank-you notes.
This week I'll demonstrate the project using Adobe Photoshop Elements; if you have Corel Paint Shop Pro, read one of my past columns (" Make a Photo Collage") for instructions in that program instead.
Choose the Size of the Collage
Here's the plan: We'll open Adobe Photoshop Elements and create a blank canvas, onto which we'll add photos. As we add each picture, we'll resize and position it in its own layer. That way, we can move layers to the top to overlap photos creatively.
Before we get started, though, you need to decide how big your collage will be. You can make the project any size you wish–small enough to work as an e-mail attachment, or large enough to print at high resolution. For today's example, I'll make a collage that I can print out with my inkjet.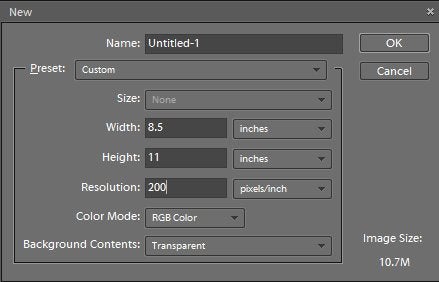 Choose File, New, Blank File, and specify a size of 8.5 by 11 inches. Since Photoshop Elements needs to know how many pixels to put in this blank page, also set the resolution to 200 pixels/inch. Click OK. That will create a blank canvas that's 1700 by 2200 pixels.
Add a Photo
You should now have a blank canvas, ready to be populated with photos. Find a picture that you want to add to your collage and open it in Photoshop Elements. This is the sort of situation where I like to use Windows Live Photo Gallery, so I can find a photo I like and just drag it into the Photoshop Elements window.
Windows Photo Gallery comes with Microsoft's Windows Vista. If you don't use Vista, you can download Windows Live Photo Gallery for free from Microsoft's Windows Live site.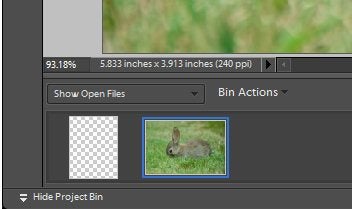 Once the image file is open, make any edits that you like, adjusting the colors or exposure, and cropping the photo. You should be able to see your photo and the blank canvas in the Project Bin at the bottom of the Photoshop Elements window.
Now it's time to add your first picture to the collage page. If you want to select the entire photo, press Ctrl-A. If not, use the Rectangular Marquee Tool (which lives in the fifth cubby from the top of the toolbar) to choose part of the image and choose Edit, Copy. Then switch to the blank canvas (double-click it in the Project Bin) and choose Edit, Paste. The picture should appear on the blank canvas, but may be bigger or smaller than you'd like. That's fine; we'll fix that in a moment.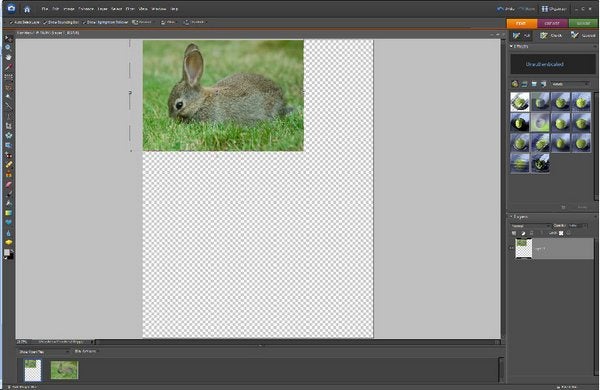 Select the Move tool (it's in the second bucket from the top of the toolbar). If you can't see the bottom right corner of the picture you just added, click inside it and drag until you can see that corner. Move the pointer over the bottom right corner of the picture. Now click and drag the corner to resize the photo; click the check box at the bottom of the photo when you're happy with the size. You can also position the mouse over the middle of the photo to move it around.
Lather, Rinse, Repeat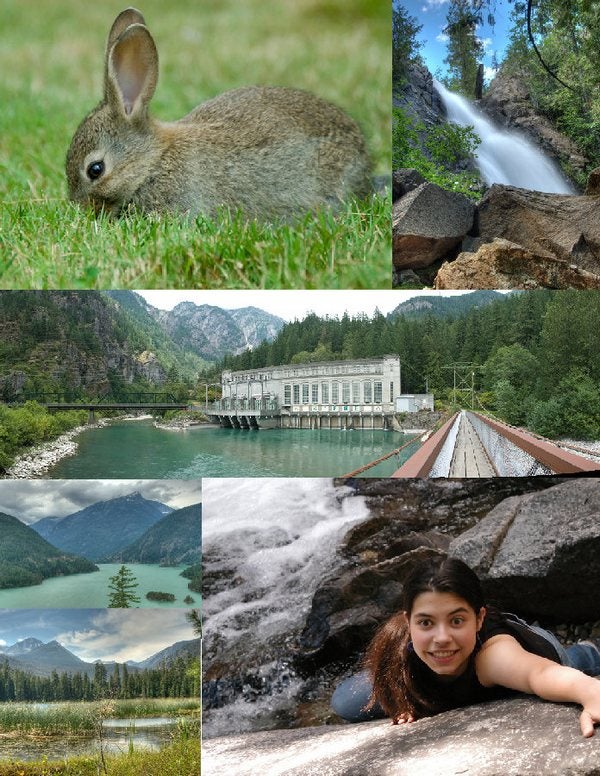 Now that you've positioned the first picture in your collage, completing the project is just a matter of repeating the process for each photo you want to use. You can add any number of images, give them unique sizes and positions, and make your collage as visually interesting as you like. Pictures can overlap or have white borders–it's all up to you. Here's what my collage looks like.
Some tips:
You need to click OK in the resize check box before Photoshop Elements will let you switch to another photo in the Project Bin.
Don't worry about goofing. Let's say you're trying to move a photo with the Move tool, but you accidentally create a selection because the Marquee tool was still selected. If that happens, choose Select, Deselect from the menu to undo that glitch.
You can control which photos appear on top by right-clicking the photo and selecting Bring to Front.
Hot Pic of the Week
Get published, get famous! Each week, we select our favorite reader-submitted photo based on creativity, originality, and technique. Every month, the best of the weekly winners gets a prize valued at between $15 and $50.
Here's how to enter: Send us your photograph in JPEG format, at a resolution no higher than 640 by 480 pixels. Entries at higher resolutions will be immediately disqualified. If necessary, use an image editing program to reduce the file size of your image before e-mailing it to us. Include the title of your photo along with a short description and how you photographed it. Don't forget to send your name, e-mail address, and postal address. Before entering, please read the full description of the contest rules and regulations.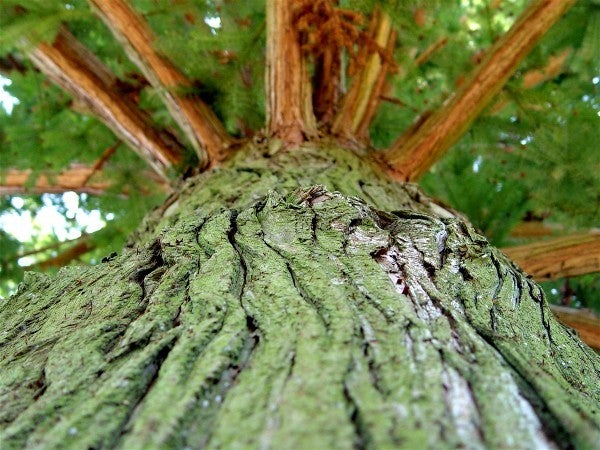 This week's Hot Pic: "Divine Tree," by Angelia Frost-Rogers, Phenix City, Alabama
Angelia says that she took this photo while hiking in Pine Mountain, Georgia after she became fascinated with the tree's unique design.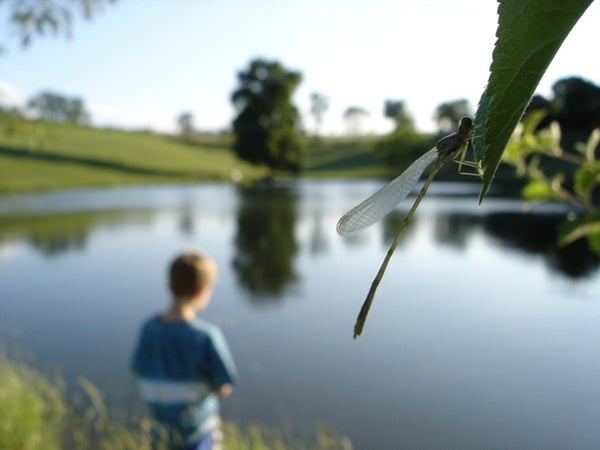 This Week's Runner-Up: "Nature's Calm," by Cindy J Scholl, Selinsgrove, Pennsylvania
Cindy says she saw this unique composition while watching her son, who was fishing for the first time.
See all the Hot Pic of the Week photos online.