Want to land a secure job in the tech sector? Before you can prove your worth to many big firms, you have to prove it to CompTIA. This top tech trade organization issues certifications that can be the gateway to a new career in cybersecurity, network engineering, data analytics, and more. The tests aren't cheap, so you'll want to go in prepared – and the Complete 2023 CompTIA Certification Course Super Bundle is here to help you do just that.
This massive e-learning package collects 13 of the most up-to-date prep courses from the IT experts at iCollege. Each one focuses on a different CompTIA certification, from the entry-level Fundamentals+ exam to more specialized ones like Cloud+ and PenTest+.
There are more than 230 hours of instruction included in the full bundle, and you can now get it for the lowest price on the web: It's now $89 for lifetime access to all 13 courses.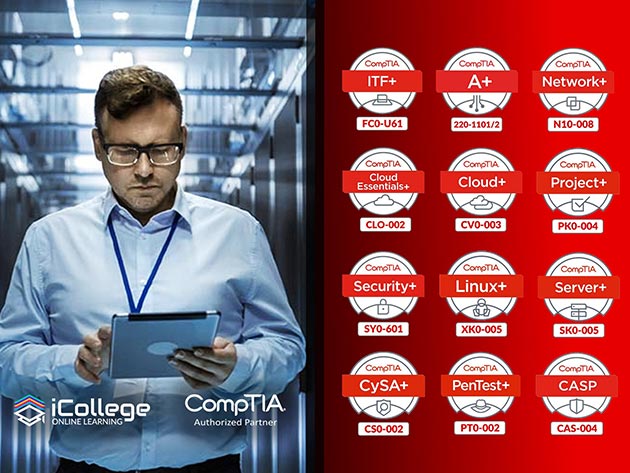 The Complete 2023 CompTIA Certification Course Super Bundle – $89.99
Prices subject to change.