No matter what the subject matter or image resolution, every digital photo is really composed of a bunch of differently colored pixels. Zoom into a highly detailed photo of a boat, plane, building, or person, and eventually you'll reach a point where you can see the individual squares of color.
But what if each pixel was instead a tiny photo? That's the idea behind photographic mosaics. A photographic mosaic is a special kind of montage in which a computer program arranges photos into a grid, positioning light, dark, red, blue, and greenish photos accordingly to form a completely different image when viewed zoomed out or far away.
You've no doubt seen photographic mosaics, perhaps without even realizing it. There are some interesting mosaic portraits on Flickr, for example.
For me, half the fun of photographic mosaics is zooming in to see what the individual photos are, and then zooming back out to marvel at how they blend together to make a coherent image. For an awesome example of this sort of thing, check out this mosaic-within-a-mosaic.
Mosaic Software Options
For years people have been e-mailing me, asking how they can make their own photographic mosaics. You can't really do it without the help of specialized software, so I've occasionally mentioned a commercial program that can do the job (like Easy Mosaic, $35, or Arcsoft PhotoMontage, $40). I have a hard time recommending commercial programs for such a specialized application, though. After all, how often do you think you will make a photographic mosaic? Is it worth the $30 or $40?
That's why I was so pleased to discover a free photographic mosaic program. AndreaMosaic enables you to make beautiful images from photos stored on your own hard drive. (If you like AndreaMosaic, you can make a PayPal donation to support the program's development.)
Get Started With AndreaMosaic
Download and install AndreaMosaic. You can make your very first mosaic in just minutes–don't worry about the somewhat confusing interface. Yes, there are a million settings, but I'll tell you what you need to know to get started, and the excellent user guide can explain the rest. When you get familiar with the basics, you can experiment with the program's other settings.
The first time you run AndreaMosaic, the program will want to know what collection of photos it should use as source material for your mosaic's "pixels." To keep things simple, you might want to grab a hundred or so of your favorite photos and copy them to a new folder.
Then, in AndreaMosaic, click Find Tiles at the top of the window. Click Create Collection, navigate to the folder with the source photos, and name your collection (the file name you choose is not important). It'll take a few minutes for AndreaMosaic to create the collection, so have some patience. If you're like me and you just want to see a mosaic quickly, put a relatively small number of photos in the collection folder. Hundreds or thousands of photos will take a while to process.
When it's done, click Close. You'll be back on AndreaMosaic's main screen, where you need to fill in a few more details. In Step 2, for example, you need to enter a width for each tile. I suggest a number between 50 and 100 for this first mosaic.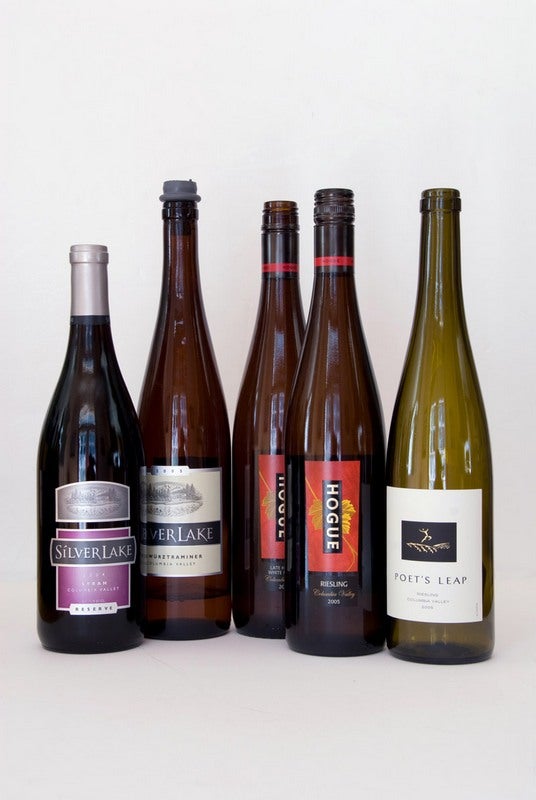 The last step is to choose a photo to turn into a mosaic. AndreaMosaic is not going to change the photo–the original won't be harmed. It will use whatever photo you choose as a template and make the mosaic look like it. Click Add Image and select any photo on your computer. I chose this portrait of wine bottles because it has a lot of interesting shapes and colors.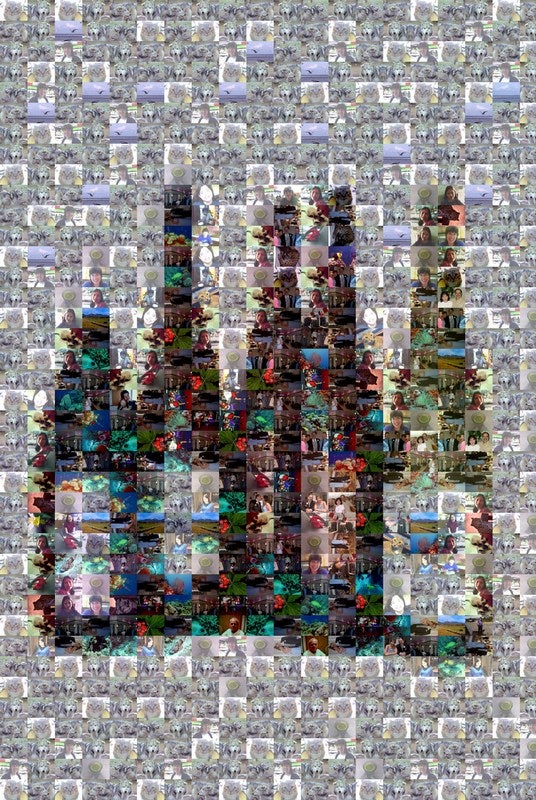 When you're done, click Create the Mosaic's (perhaps a donation will help the author correct the atrocious grammar). After a few minutes of processing, you'll get your first mosaic. Using the wine bottle photo as my template, here is my very first mosaic.
Hot Pic of the Week
Get published, get famous! Each week, we select our favorite reader-submitted photo based on creativity, originality, and technique. Every month, the best of the weekly winners gets a prize valued at between $15 and $50.
Here's how to enter: Send us your photograph in JPEG format, at a resolution no higher than 640 by 480 pixels. Entries at higher resolutions will be immediately disqualified. If necessary, use an image editing program to reduce the file size of your image before e-mailing it to us. Include the title of your photo along with a short description and how you photographed it. Don't forget to send your name, e-mail address, and postal address. Before entering, please read the full description of the contest rules and regulations.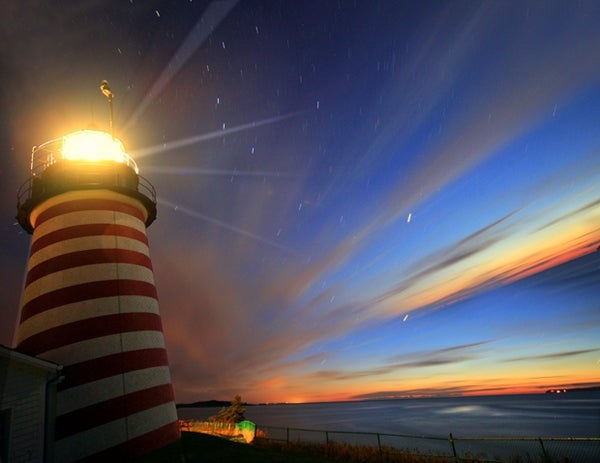 This week's Hot Pic: "Lubec Lighthouse," by John Giblo, Cambridge, New York
John says, "I took this photo of the West Quoddy Head Lighthouse, which is in Lubec, Maine, on the coast at the Canadian border. It's the farthest eastern point in the United States. I took this at 5 a.m., with a 15-minute exposure to get the star trails you can see in the image. I used a Canon EOS-5D and an ultra-wide Sigma 12 to 24mm lens set at 15mm."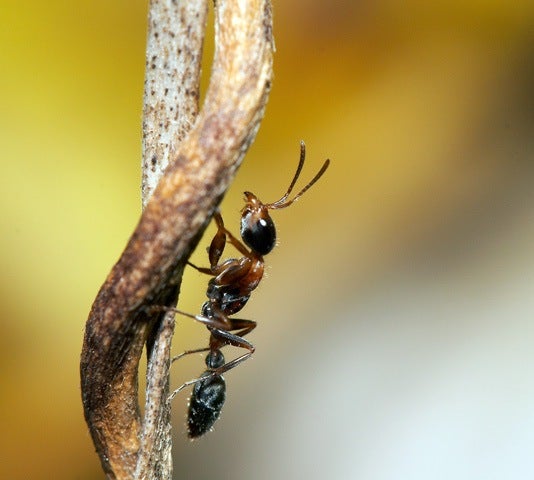 This Week's Runner-Up: "Ant Portrait," by Mike Stalnker, Sarasota, Florida
Mike used a Canon 30D to take this extreme close-up of an industrious ant.
See all the Hot Pic of the Week photos online.
Have a digital photo question? Send me your comments, questions, and suggestions about the newsletter itself. And be sure to sign up to have the Digital Focus Newsletter e-mailed to you each week.