Many old photographs–especially those made in the 1800s–were colored with a brown pigment known as sepia during the development process. Not all antique photographs are sepia toned, but it turns out that sepia (which, believe it or not, comes from cuttlefish) is especially resilient. As a result, it's the distinctive sepia-tone photographs that have survived into modern times.
We've all seen so many of these antique prints that adding that familiar brownish hue to your own photos is an easy way to evoke an old-time feel. Many digital cameras include a sepia setting–just put your camera in the correct mode, and anything you take will be automatically sepia toned. I'm not a big fan of this method, though. You don't have much control over how your photo comes out, and if you ever want the original color version, too bad.
This week, let me show you how to easily turn any photo into something that looks like it was taken a hundred years ago.
Turn Photoshop Elements Into a Time Machine
Antiquing a photo is something of an art, and there are a lot of things you can do to achieve a convincing effect. Today, we'll do just two: add some noise, and change the color. Why add noise, you ask? In addition to the sepia color, many antique photos are characterized by lots of grain–which looks sort of like the digital noise in a modern photo.
To get started, open an image file in your favorite photo editing program. As usual, I'll demonstrate how to do this in Adobe Photoshop Elements, but the technique is basically the same no matter what program you use.
Let's start with the noise. In Photoshop Elements, select Filter, Noise, and Add Noise. In the Add Noise dialog box, fine-tune the settings. Change the Distribution to Gaussian and then, keeping an eye on what the noise looks like in the Preview window, move the slider around until your picture looks sufficiently grainy. You'll probably want a value around 20 percent. Click OK.
The next step is to turn the photo into a black-and-white. We'll do that by desaturating the image. In the menu, choose Enhance, Adjust Color, Adjust Hue/Saturation. Drag the saturation slider all the way to the left until it reads -100, and then click OK. Your picture should now have lost all color.
Now it's time to add the sepia effect, which we'll put in a new layer. In the Layers Palette on the right side of the screen, click the Adjustment Layer button (it looks like the a two-tone circle) and choose Solid Color. At this point, you can set the adjustment layer to any color you like. Feel free to experiment, but I have found that you can get good effects by setting the red, green, and blue levels to approximately 90, 55, and 20. Click OK.
You've probably noticed that there's a problem: Our photo is now a solid wall of color, and we can't see the original picture trapped underneath. To remedy that, lower the opacity of the color layer until you can see the underlying image. Try an opacity level of about 60 percent. Another option is to leave the opacity at 100 percent and change the Blending Mode from Normal to Soft Light.
Antiquing on the Web
Here's another way to add an excellent old-time effect to your photos: Visit this incredible Japanese Web site. I don't read Japanese, and I have no idea what this Web site is, who created it, or what it's about. What I do know is that you can upload any photo and have it turned into an antique right before your eyes. The effect is superb, much better than what we just accomplished with Photoshop Elements.
To try it out, click the Browse button (it's the only word in English on the page), select your photo, and then click the button under the Browse button and wait for your modified photo to appear. Click your photo to see a slightly larger view. You can right-click the photo to save a copy, but unfortunately there's no way to save it in the full resolution of the original photo.
Hot Pic of the Week
Get published, get famous! Each week, we select our favorite reader-submitted photo based on creativity, originality, and technique. Every month, the best of the weekly winners gets a prize valued at between $15 and $50.
Here's how to enter: Send us your photograph in JPEG format, at a resolution no higher than 640 by 480 pixels. Entries at higher resolutions will be immediately disqualified. If necessary, use an image editing program to reduce the file size of your image before e-mailing it to us. Include the title of your photo along with a short description and how you photographed it. Don't forget to send your name, e-mail address, and postal address. Before entering, please read the full description of the contest rules and regulations.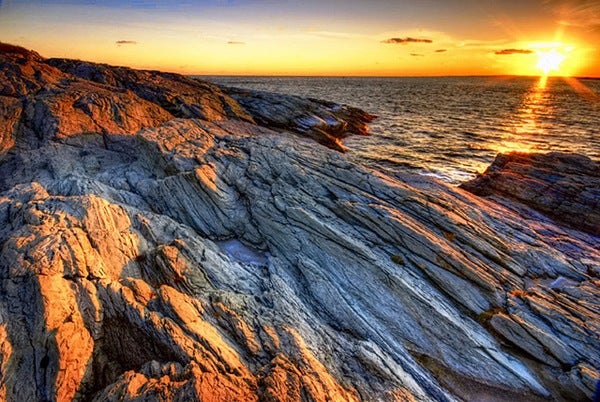 This week's Hot Pic: "Ancient Shores," by Neil Shapiro, Niskayuna, New York
Neal says that he took this photo near the Castle Hill Lighthouse in Newport, Rhode Island. He used a Nikon D80, mounted on a tripod, with neutral density filter on the front of an ultra wide angle Sigma 10-20mm lens.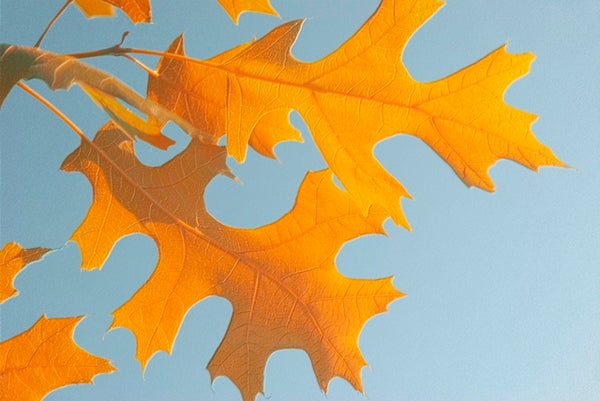 This Week's Runner-Up: "Turned," by Mary E. McCabe, Manor, Texas
Mary writes: "I took this photo of Texas Red Oak leaves in my backyard. The leaves were green, so I fiddled with the color and texture in Photoshop. I wanted a textured look with the leaves popping off the sky."
Mary used a Nikon D80, with an 18-200mm lens.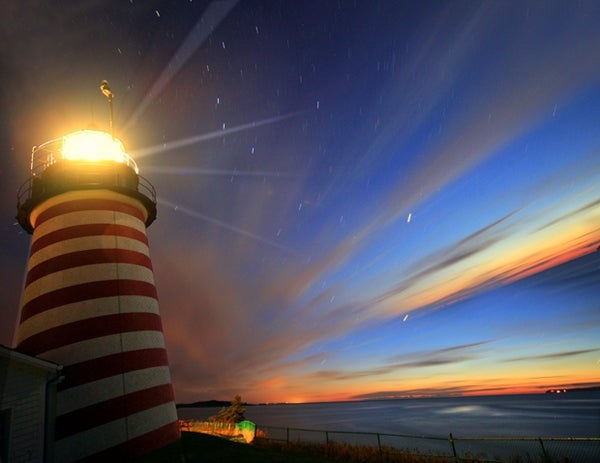 Hot Pic of the Month: Each month we choose one of our weekly winners to be the Hot Pic of the Month. For June, we chose "Lubec Lighthouse," by John Giblo, from Cambridge, New York.
Congratulations to John and to everyone else who won a Hot Pic of the Week last month. To see all the Hot Pic winners for June, view the slide show. Keep those entries coming!
Have a digital photo question? Send me your comments, questions, and suggestions about the newsletter itself. And be sure to sign up to have the Digital Focus Newsletter e-mailed to you each week.