It's our control over fire–and perhaps our ability to marinate–that separates humans from animals. Likewise, it's the ability to edit photos in layers that separates digital photography from old-school film photography.
Last week, I discussed the basics of using layers. I talked about how to layer two different photos, culminating in a simple special effect. This week I'd like to continue with an overview of using adjustment layers in a different and somewhat more practical way. Specifically, we'll edit a photo by adjusting some aspect of it–like exposure or tone, for example–in a layer. As usual, I'll show you how to do this in Adobe Photoshop Elements, but any photo editing program with layer support will work.
Introduction to Adjustment Layers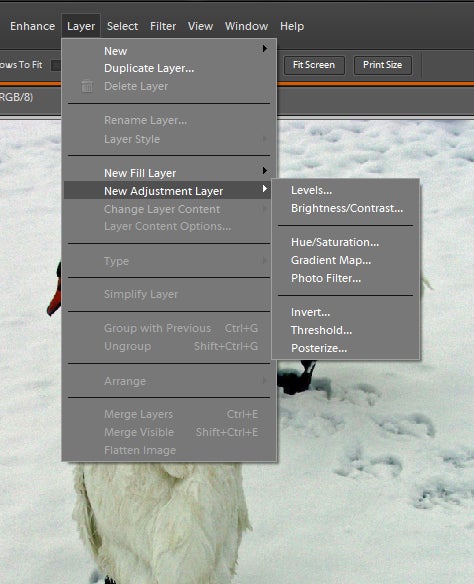 Open the photo that you want to edit in Photoshop Elements. In the menu, choose Layer, New Adjustment Layer, and note your options.
If you are trying to improve your photo's exposure, you'll probably want to use Levels (which lets you make histogram adjustments) or Brightness/Contrast. But you have other options as well. Want to change the color saturation, or even bleach your photo into a nearly monochromatic image? Try Hue/Saturation. And there are other special effects as well to experiment with.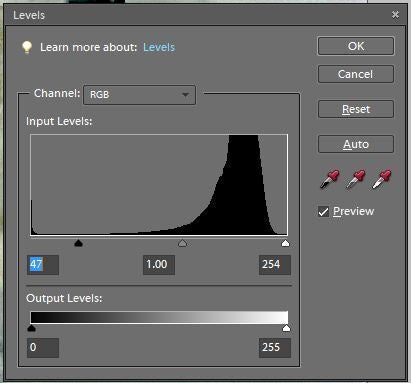 For our example, choose Levels and click OK on the New Layer dialog box. You should see the Levels control, which you can manipulate to improve the exposure of you photo.
Adjust the white point, black point, and gamma to taste. For help, read " Punch Up Photos With the Histogram" and " Perfect Photos Every Time." When you are satisfied with the results, click OK.
The Magic of Adjustment Layers
If this were a single-layer photo, we'd be done; anything you did to the levels would now be baked into the original image. But that's the magic of layers–we haven't affected the original photo yet. This technique lets you go a little too far in the adjustment phase but fine-tune the final result. You can now blend the original photo with the adjustment layer using the Opacity control. Click Opacity in the Levels Palette and back off from 100 percent; when you find a combination of the two levels that you like, stop.
One more cool trick: You can save this project as a Photoshop *.psd file when you choose File, Save As. A PSD file retains all the layer details, so you can re-open the file and fine-tune or even discard these adjustment layer edits; the original photo remains untouched. This is a great technique for keeping your original photos pristine. And since we're always learning and getting better at this sort of thing, using a PSD file allows you to return to a photo that you tried to edit a long time ago and improve on it with the benefit of additional knowledge and experience.
Manual Adjustment Layers
What if your photo editing program has some basic layers support, but no "adjustment layers?" Or what if there's no option for the kind of adjustment you'd like to make? No problem; doing it manually is a snap. Suppose you wanted to sharpen a photo, for example. There's no Adjustment Layer menu option for sharpening in Photoshop Elements.
Here's one way to do it: Open a photo, and then choose Layer, Duplicate Layer. Now, with the top layer selected in the Layer Palette, select Enhance, Unsharp Mask and set the sharpness as desired. You might even want to oversharpen the photo a little, because you can use the opacity slider to back it down until it's just right. And once you have made an adjustment like this in a layer, you can employ the Eraser Tool (16th from the top of the toolbar on the left side of the screen) to selectively remove the effect from the image. You might want to erase sharpening from people's faces, for example, while leaving their clothes and the background sharpened.
Hot Pic of the Week
Get published, get famous! Each week, we select our favorite reader-submitted photo based on creativity, originality, and technique.
Here's how to enter: Send us your photograph in JPEG format, at a resolution no higher than 640 by 480 pixels. Entries at higher resolutions will be immediately disqualified. If necessary, use an image editing program to reduce the file size of your image before e-mailing it to us. Include the title of your photo along with a short description and how you photographed it. Don't forget to send your name, e-mail address, and postal address. Before entering, please read the full description of the contest rules and regulations.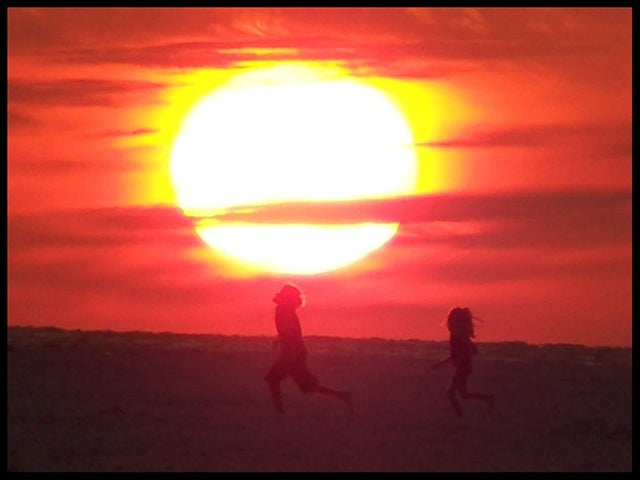 This Week's Hot Pic: "Children of the Sun," by Frank Elge, Sarasota, Florida
Frank writes: "I shot this picture with a Kodak P850. I was actually trying to get a shot of just the sun, but when I went through my pictures later, this one stood out."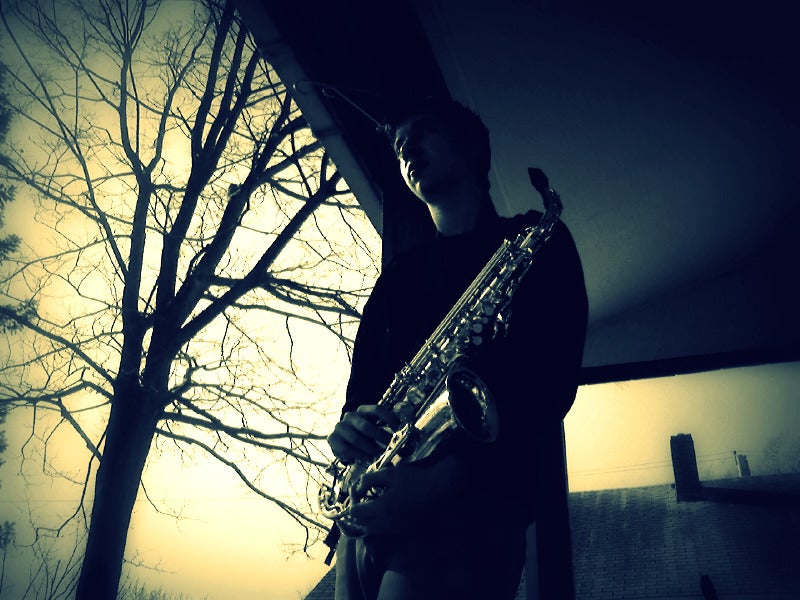 This Week's Runner-Up: "Waiting for Spring" by Joshua Weinberg, Longmont, Colorado
Joshua says that he took this photo with his T-Mobile cell phone, which has a 1.3-megapixel camera.
To see last month's Hot Pics, visit our slide show. Visit our Flickr gallery to browse past winners.
Have a digital photo question? Send me your comments, questions, and suggestions about the newsletter itself. And be sure to sign up to have Digital Focus e-mailed to you each week.