Once upon a time, being "into photography" pretty much just meant taking pictures with your camera, dropping off the film, and getting back finished prints. Few people had their own darkroom. These days–because your computer is the darkroom–you can process your photos yourself. And you don't necessarily need to pay for expensive image editing software: Recently I told you about Web-based photo editing programs; this week, I thought it would be fun to look at some Web sites and downloadable apps that take your photos to the next level, thanks to all manner of effects and editing goodies.
Make a Magazine Cover
FlauntR lets you open photos from your computer or from common photo sharing sites–like Picasa, Flickr, and elsewhere–and perform a slew of clever photo editing tricks.
You can add a variety of graphical frames around your photos, for example, or incorporate the photo into a mock magazine cover with one click. There are also a handful of special effects, like simulated ripples, gradients, and lighting effects. When you're done, you can use FlauntR's printing service (which costs money, naturally), or save the edited photo for free.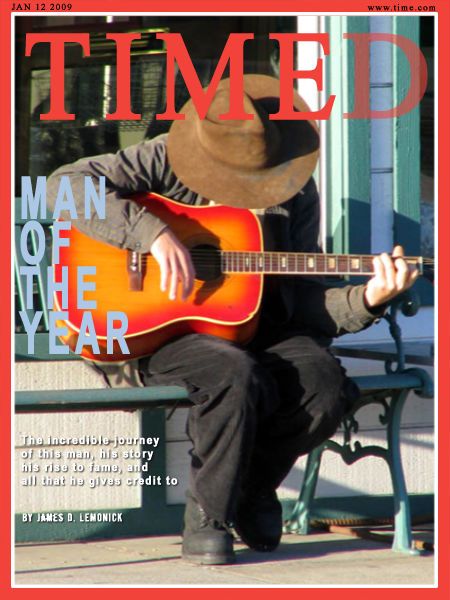 Crazy Painting
Want to enhance your photos with (virtual) paint? Psykopaint tries to mimic the look of traditional brush-and-canvas painting. You can fine-tune your brush attributes with all sorts of controls like spreading (how far apart the strokes of your brush will occur), crossing (how frequently the strokes of your brush overlap), and shadow (which gives your brush strokes a more three-dimensional feel). It's a great site to check out if you want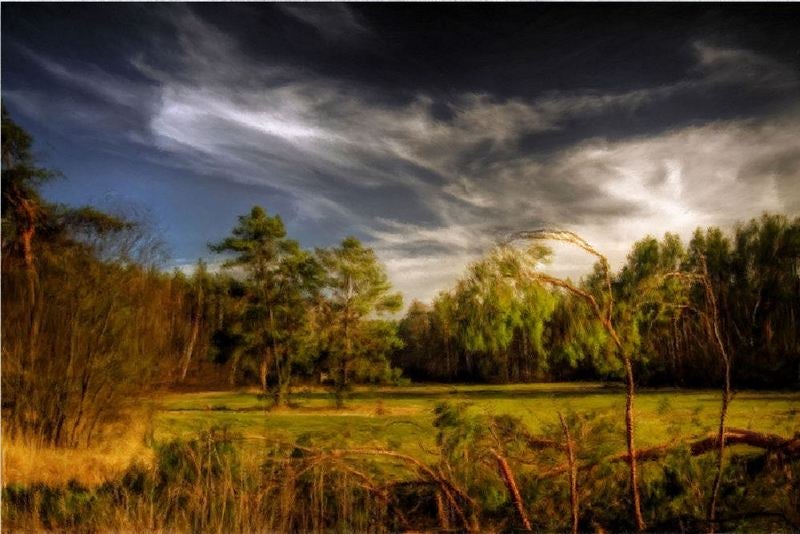 to give the impression that you painted your digital images.
Make a Mosaic
Perhaps you've seen photo mosaics–a photo in which each pixel is actually a much smaller photo. Good mosaics can be formed from hundreds or even thousands of photos, so you obviously need some automated help to make one.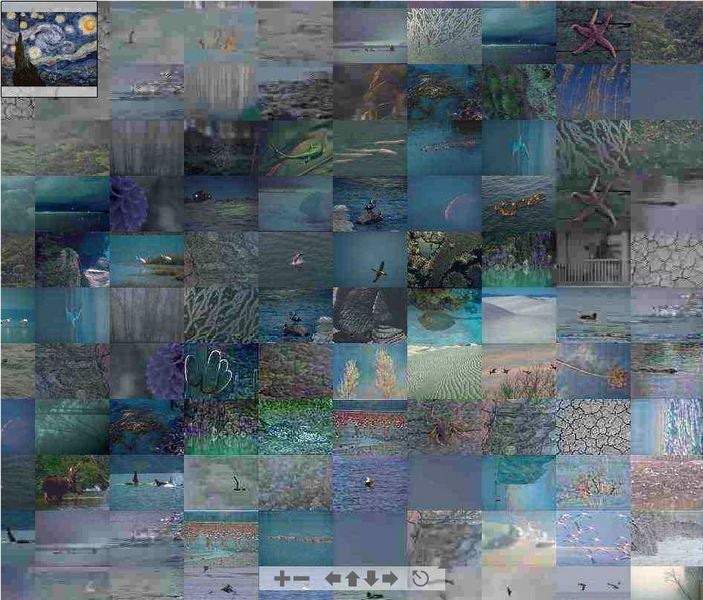 In the past, I've written about AndreaMosaic, but I've recently also found a program called Foto-Mosaik-Edda. Both of these stand-alone programs work essentially the same way–point them at a large catalog of photos (like your Pictures folder) and specify a target photo to turn into the mosaic. You can also choose how many photos to include and how large the final image should be. You can see the effect in action in this image from AndreaMosaic–Van Gogh's Starry Night (in the upper left corner) is actually composed of hundreds of smaller images.
Goofy Fun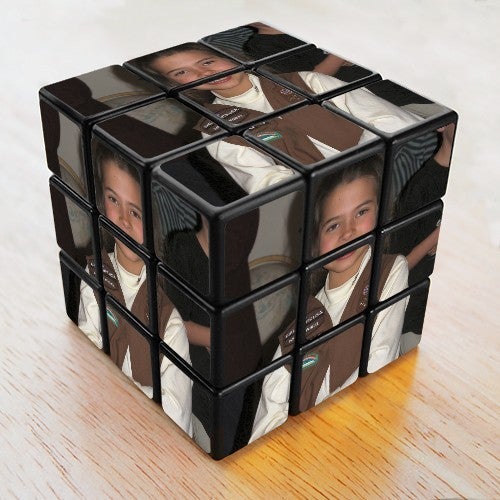 Dumpr is one of those Web sites that has no practical use, really. Map your photo onto the sides of a Rubik's cube? Make a portrait look like it was snapped by paparazzi? Conform a picture to the curvy figure of an Easter egg? But after you start using the two dozen photo effects, you find they're addictively delightful. I dare you to try the site and not want to e-mail a copy of your photo rendered with the photo-in-a-museum effect.
Hot Pic of the Week
Get published, get famous! Each week, we select our favorite reader-submitted photo based on creativity, originality, and technique.
Here's how to enter: Send us your photograph in JPEG format, at a resolution no higher than 640 by 480 pixels. Entries at higher resolutions will be immediately disqualified. If necessary, use an image editing program to reduce the file size of your image before e-mailing it to us. Include the title of your photo along with a short description and how you photographed it. Don't forget to send your name, e-mail address, and postal address. Before entering, please read the full description of the contest rules and regulations.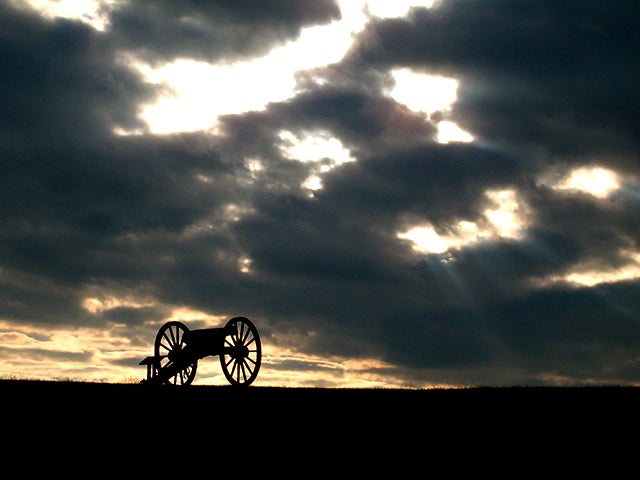 This Week's Hot Pic: "Civil War Battlefield," by Darin Short, Gainesville, Virginia
Darin took this photo with an HP Photosmart 735. He says: "I guess I got lucky, since the sun came crashing through the clouds just as I was getting ready to take this during a day of photographing Civil War Battlefield memorials."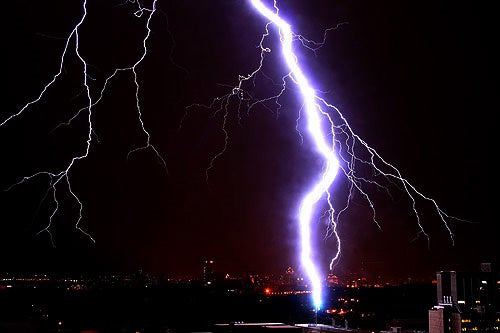 This Week's Runner-Up: "Milwaukee Lightning" by Kyle Stevens, Milwaukee, Wisconsin
Kyle says: "I took this photo from the 18th floor of my dormitory a couple of years ago, when I was a college sophomore. It's the closest lightning strike I've photographed." Kyle used a Canon Rebel XT with a 15-second exposure.
To see last month's Hot Pics, visit our slide show. Visit our Flickr gallery to browse past winners.
Have a digital photo question? Send me your comments, questions, and suggestions about the newsletter itself. And be sure to sign up to have Digital Focus e-mailed to you each week.