With only hours to go, here are last-minute predications for this morning's Apple event: It will be a disappointment.
Predictions:
Lacking a tablet to introduce, Steve Jobs will not appear. This is a gut feeling, that the announcements aren't big enough for Jobs to return to Apple's stage. Alternately, he might make a cameo appearance.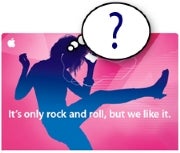 The longer Steve is on-stage the greater the expectation and the bigger the letdown will be when Apple fails to deliver.
Apple loyalists are a tough crowd and it seems unlikely that Apple will introduce anything revolutionary enough to get them very excited. That will happen next when the widely predicted Apple tablet is introduced, whenever that occurs. That is also when I feel certain Steve Jobs will do a product introduction.
The price changes for current models are already posted on the online Apple Store. Add about $30 and you have the prices for the new models, I'll bet.
iPod touch models will get cameras, maybe slightly better than the one in the iPhone 3GS. Rumored problems with the first several thousand production models might delay shipments of the new models, but that isn't clear.
I do not expect a new AppleTV model, though one is certainly welcome. I am 50/50 on a new version of iTunes with social networking features, also certainly welcome.
The Beatles have big announcements today and it seems interesting that Apple would choose today for the introduction if there w eren't a Beatle angle somewhere. It also fits with the "It's only rock and roll" theme for the event.
I have no sense for what will happen, though putting the Fab Four's new box sets on iTunes would be wonderful for their fans.
Yes, it may be stupid to make predictions so close to the actual event. But, as PC World's resident blowhard (I am in great company) it's part of my mission.
David Coursey tweets as @techinciter and can be contacted via his Web site.