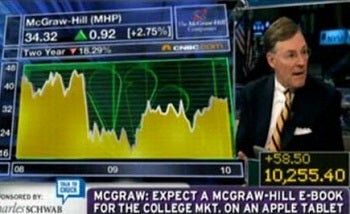 A report on news network CNBC confirmed this Tuesday that Apple's highly anticipated and long rumored tablet will be shown tomorrow.
During the report, CNBC interviewed CEO of McGraw-Hill Harold McGraw, who let slip that the immensenly speculated tablet will make an appearance at Apple's upcoming press event and explained that the device "will be based on the iPhone OS". It's hard to say if this comment means that the tablet will use the iPhone OS as it is, or if its will be loosely based on the iPhone's.
This unsurprising confirmation (just in case we needed it) arrives just one day ahead of Apple's ridiculously-anticipated press event, where head-honcho Steve Jobs will take to the stage to reveal the companies "latest creation", putting an end to months of press hysteria.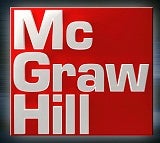 Publisher McGraw-Hill was rumored to be in talks with Apple for some time. However, up until now no publisher has confirmed any involvement in the tablet project.
Clearly Harold McGraw didn't get the memo, as he openly told CNBC that Apple will "make their annoucement tomorrow," and that his company has several e-books ready for the device. You can catch the full interview here, in which Mr. McGraw describes the tablet as "really terrific".
All will be revealed tomorrow, but until then why not partake in some last-minute speculation? Let us know your predictions on cost, specifications, and the possible tablet name in the comments!
[Via MacRumors]
Updated Jan. 26, 6:33 PM PST to clarify the nature of McGraw's comments on the tablet's OS.
Follow GeekTech and Chris Brandrick on Twitter.