I don't consider myself especially sentimental, but it occurred to me recently that I'm in my ninth year of writing Digital Focus. My first issue, way back in 2001, was about taking your digital camera underwater.
I am thankful that many of you find value in my weekly photo tips and tricks, and I know from e-mail that at least some of you have been reading Digital Focus for nearly the whole time. Since I spend so much time explaining photo editing techniques like working with layers and removing backgrounds from photos, it's important that you can apply what I write about into your own life, using your software. Consequently, I recently asked Digital Focus readers to vote on their favorite photo editing software to help me choose which program to use as a guide when explaining photo editing techniques.
Some Poll Caveats
Before I get to the results, let me point out that no matter which program I write about, you can apply the general instructions that I give in Digital Focus to any photo editor. The specific menu commands and keystrokes might vary from program to program, but in principle you can apply all the stuff I talk about to virtually any good photo editing program without a lot of trouble.
A lot of you have asked me to explain procedures using two or three programs, so all of the most common options are covered each week. I'm afraid that's just not practical; not only would it be very difficult to write such a newsletter, but I can also assure you that it would be almost incomprehensible to read. I've had to create tutorials in the past that explained how to accomplish a task using several different programs, and it always ends up being distressingly confusing. So, I'm sorry–but I really do need to write about just one program at a time.
The Photo Editing Poll
On to the results! With over 1200 votes in, Adobe Photoshop Elements is the clear winner, preferred by readers 62 percent of the time. The next most popular photo editor is Corel Paint Shop Pro, with 27 percent of the votes.
Of course, these are far from the only photo editing programs available. Two free downloads–Paint.NET and GIMP–have a very vocal fan base (at least in the Digital Focus Comments and my e-mail inbox), so I included those programs in the poll as well. GIMP garnered 8 percent of the vote, and Paint.NET had the final 3 percent.
The bottom line: Thank you very much for taking the time to vote and for leaving feedback. Voters left 136 comments, and I have read them all. As a result of this poll, I have decided to continue using Photoshop Elements as my primary demonstration tool–a majority of you are using it, after all–but I will also occasionally write about other programs, especially free photo editors, to help you add those programs to your personal toolkit.
Free Alternatives to Photoshop
All too often you get what you pay for, so there's good reason to steer clear of free software. But free is not a dirty word in the world of photo editing: There are a slew of excellent programs that won't cost you a penny.
I've recommended Windows Live Photo Gallery many times, for example. The successor to the Photo Gallery program that came with Windows Vista, Windows Live Photo Gallery has a photo organizer, basic photo editing, and one of the best panoramic stitching tools in the world.
As a small army of fans will attest, GIMP is a superb Photoshop replacement. The fact that it's free is pretty nifty, as is its comprehensive array of features. It's an intimidating program to learn, though; many folks, myself included, find the interface a bit daunting.
Easier to learn is Paint.NET, a powerful photo editor that started as an undergraduate college senior design project mentored by Microsoft. Today, it's a visually stunning and easy-to-use program that rivals many commercial alternatives.
FastStone Image Viewer might have a humble name, but it's actually a lot more than just a photo viewer. FastStone offers a range of simple photo editing tools, like red-eye removal, cropping, and color adjustments (not unlike Windows Live Photo Gallery).
Want more free photo editing options? In the next couple of weeks I'll be introducing you to even more free photo goodies.
Hot Pic of the Week
Get published, get famous! Each week, we select our favorite reader-submitted photo based on creativity, originality, and technique.
Here's how to enter: Send us your photograph in JPEG format, at a resolution no higher than 640 by 480 pixels. Entries at higher resolutions will be immediately disqualified. If necessary, use an image editing program to reduce the file size of your image before e-mailing it to us. Include the title of your photo along with a short description and how you photographed it. Don't forget to send your name, e-mail address, and postal address. Before entering, please read the full description of the contest rules and regulations.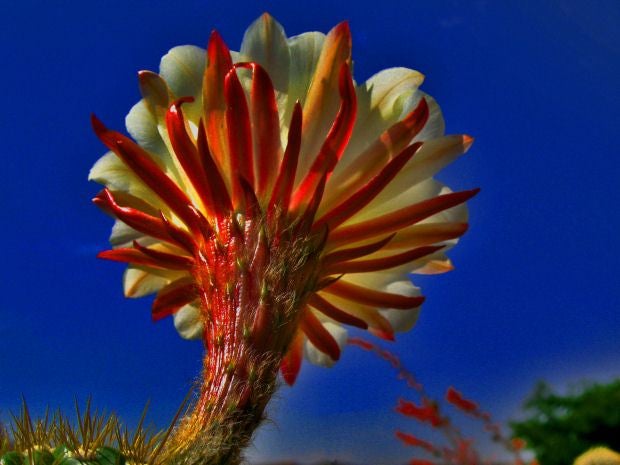 This week's Hot Pic: "The Rocket's Red Glare" by Bob Davidson, Peoria, Arizona Bob says: "This is a photograph of an elusive desert cactus flower called the Argentine Giant, which blossoms in early spring in the evening and lives for only one day. It is also the official flower of the state of Arizona. I decided that the real beauty of the flower comes from underneath. With the cobalt blue skies that we have here, it makes for an almost patriotic presentation. I used a Canon XSI without flash."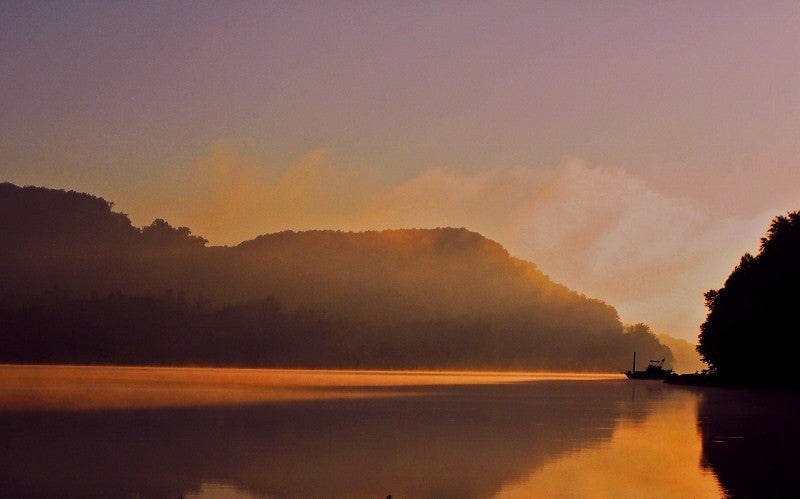 This week's runner-up: "Morning Has Broken" by Gary L Sprague, New Kensington, Pennsylvania Gary captured this photo with a Nikon CoolPix P90 and enhanced the color in Photoshop Elements.
To see last month's winners, visit the April Hot Pics slide show. Visit the Hot Pics Flickr gallery to browse past winners.
Have a digital photo question? E-mail me your comments, questions, and suggestions about the newsletter itself. And be sure to sign up to have Digital Focus e-mailed to you each week.