One day you'll be able to change almost any aspect of a photo after it's taken. A technique called computational photography, for example, promises to let you change the focus and the depth of field on your PC, so you can make someone in the background of a picture snap into focus. That's still in the lab, but you can use software to fiddle with the depth of field even now. A few years ago I explained how you could take a series of photos with slightly different focal points and combine them into a single image with very deep depth of field, with everything in focus. I'd like to return to that subject this week, because I've now found a free program you can use to make photos with an "infinite" depth of field.
Stack Photos to Extend the Depth of Field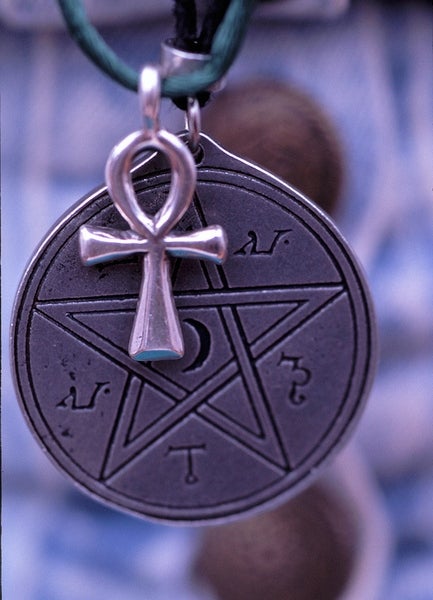 Whenever enough people start experimenting with a new photo technique, it invariably gets its own name. In this case, the technique has become known as focus stacking. The name makes sense. Imagine you want to take a close-up photo. You know that depth of field is very narrow in macro photos, so ordinarily you'd have to choose which part of the photo will be in focus, as you see in the picture on the left.
This time, though, you set the camera on a tripod and take a series of three or four photos, each with a slightly different focal point, so a different part of the picture is sharp in each shot. Then you use a program to "stack" the photos and combine them so all the in-focus bits were merged into one photo that was sharp from front to back. Pretty neat, right? It's sort of like a variation panoramic stitching or combining images into a high dynamic range photo.
The last time we talked about this, I told you how to use Helicon Focus, which costs $30. This week, let's try CombineZM, a free program. Install CombineZM and you can play along at home.
Take a Series of Photos
Ready to get started? You'll need some photos to combine in CombineZM. They don't need to be macro photos, but since macros have such infamously narrow depth of field, it's the best way to experiment with focus stacking.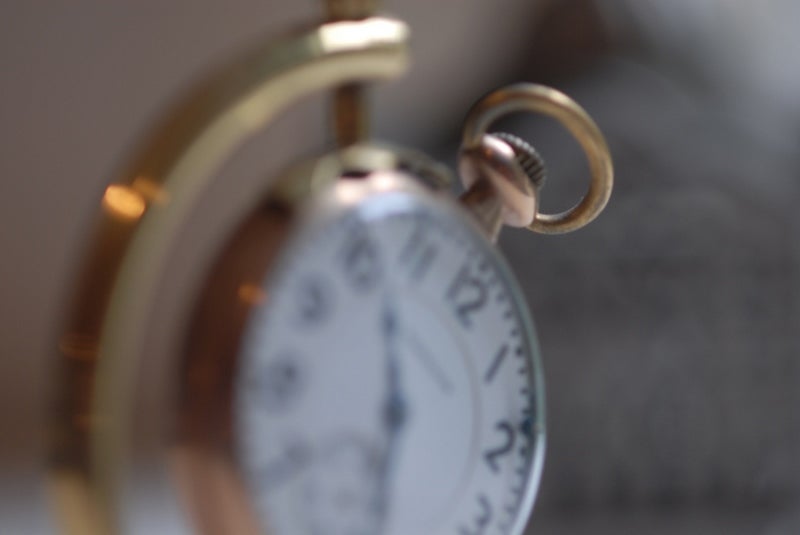 Set your camera on a tripod and aim it at something you want to photograph. As you can see here, I chose to use a pocket watch on a stand, but you can choose a flower, coins, or anything that makes an interesting subject.
Set your camera to manual focus and tweak the focus until the rear of the scene is in sharp focus. Take the picture. Then shift the focus slightly and take the next shot. You should take between three and five photos to capture the whole scene.
Ready, Set… Stack Your Focus
After you're done shooting, copy the photos to your PC and start CombineZM. In CombineZM, choose File, New and select the photos you just shot. You should see one of them appear in the CombineZM window.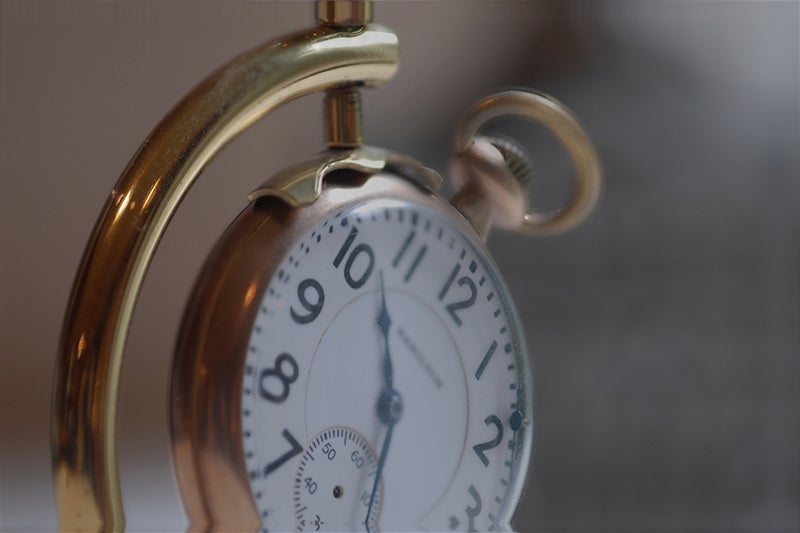 From here, it's all automated. Choose Macro, Do Stack. Then sit back for about 5 minutes and wait while the program combines the photos into a finished product. In my case, I got the photo on the left.
I've gotten pretty good results, especially when I'm careful to keep each photo in my series aligned by using a tripod. If you get a lot of blur or artifacts in your focus stacked shots, you might need to tweak the program a bit–check out the included help file for details.
Bonus: Make a Movie!
CombineZM has one more trick up its sleeve: You can use it to make a movie out of all the frames in your focus stack. Choose Movie, Make and the program will use each frame in your sequence into a movie, so you can watch the focus ripple from one end of the scene to the other–sort of like the way the focal point will change from one subject to another in a film or TV show.
Hot Pic of the Week
Get published, get famous! Each week, we select our favorite reader-submitted photo based on creativity, originality, and technique.
Here's how to enter: Send us your photograph in JPEG format, at a resolution no higher than 640 by 480 pixels. Entries at higher resolutions will be immediately disqualified. If necessary, use an image editing program to reduce the file size of your image before e-mailing it to us. Include the title of your photo along with a short description and how you photographed it. Don't forget to send your name, e-mail address, and postal address. Before entering, please read the full description of the contest rules and regulations.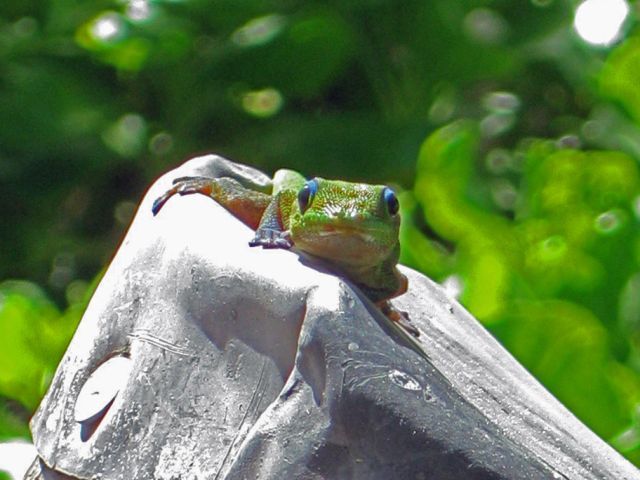 This week's Hot Pic: "Hangin' Out" by Mike Hotchkin, Anchorage, Alaska
Mike says: "I shot this rather lively gold dust day gecko on a fence post on the north shore of Oahu with my pocket Canon SD770IS Digital Elph."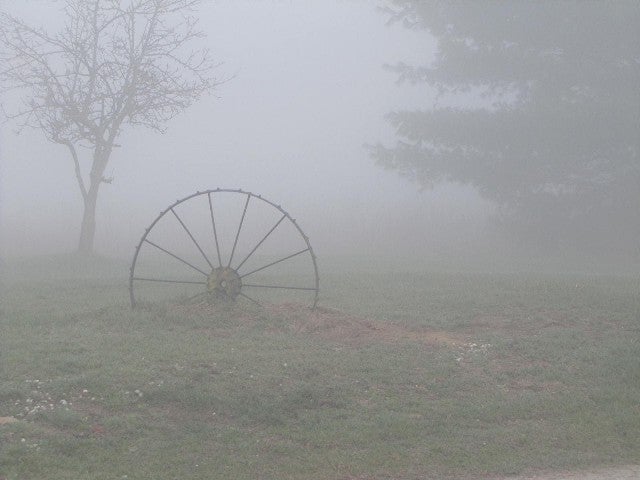 This week's runner-up: "Misty March Morning" by Barb Sieminski, Fort Wayne, Indiana
Barb says: "On my way to the Y, I took the scenic route, enjoying the misty landscape. As I was going down a rural road, the fog opened a little–just enough that this scene leaped out at me. I pulled over and took this shot with my Canon PowerShot SX20 IS."
To see all of this month's winners, visit the May Hot Pics slide show. Visit the Hot Pics Flickr gallery to browse past winners.
Have a digital photo question? E-mail me your comments, questions, and suggestions about the newsletter itself. And be sure to sign up to have Digital Focus e-mailed to you each week.