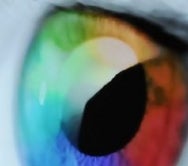 During today's introduction of the iPhone 4, Steve Jobs detailed that the upcoming device will make use of what Apple calls the Retina display .
But what exactly is a Retina display and how will it, along with other screen technologies, benefit the new slimmer, HD-ready iPhone? To put it simply, Apple's figurative Retina display is an LCD that boasts a super high pixel density by squeezing a 960-by-640-pixel resolution into 3.5 inches–a pixel density of 326 pixels per inch (ppi).
The Retina display has four times the number of pixels as previous iPhones; its screen size is unchanged, resulting in double the pixel density. When compared to the now $99 iPhone 3GS, which has a 163ppi screen with a 480-by-320 resolution, it's easy to imagine just how this new screen will shine.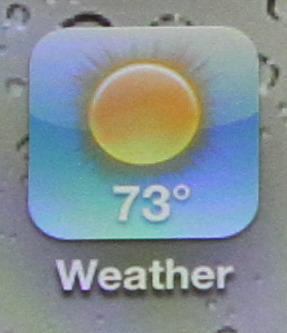 While talking about the new display, Steve Jobs went on to detail that after a certain point the human eye fails to distinguish individual pixels. According to the Apple CEO this "magic number," when visible pixelation is no more, is around 300ppi. Therefore, with the iPhone 4's screen coming in at more than 300 pixels per inch (326ppi) the display will supposedly always looks smooth and crisp, with no jaggies in sight.
The photos to the left, taken by PCWorld Senior Editor Melissa J. Perenson, show an icon on an iPhone 4's screen compared to the same icon on the iPhone 3GS's screen. The difference, as you can see, is pretty remarkable. [Update July 1, 2010: PCWorld Forum member AndrewLudewig pointed us toward side-by-side comparison on Flickr that shows the two displays in more detail.]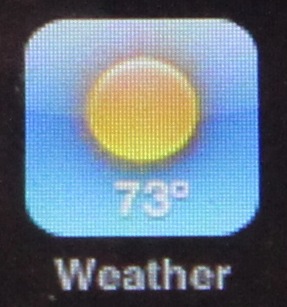 Apple's retina display also promises an improved contrast ratio. The company claims that the upcoming iPhone 4 will have a contrast ratio four times higher than that of previous models. Beyond the use of more compact pixels the screen, which is a backlit LED, will also adopt In-Plane Switching (IPS) technology to improve viewing angles and enhance color display.
Apple isn't the first to put a super-high-resolution screen in a smartphone. Google's Nexus One, for example, features an OLED screen with a resolution of 800-by-480 pixels, but its subpixel arrangement has some issues.
Are you looking forward to getting your hands on the new iPhone? Let us know your thoughts in the comments.
Like this? You may also enjoy…
Follow Chris Brandrick and GeekTech on Twitter.
32GB iPhone 4 (GSM, AT&T)
Price When Reviewed:
$599