Forget about Avatar in 3D — thanks to software maker Roxio, now your home movies can feature grandma, the kids, and all your friends in eye-popping 3D. Roxio announced Tuesday the latest versions of its all-in-one media software suite, Creator 2011 and Creator Pro 2011.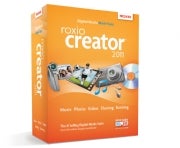 Included in the new software rollout is the capability to create, edit, and share 3D photos and video. You can also use Creator to transform your regular 2D images and movies into 3D creations, according to Roxio.
Creator 2011 is designed to work with most 3D systems such as 3D-enabled cameras, HDTVs and computer displays. If you don't have a fancy 3D system, Roxio has included a pair of standard red-and-blue 3D glasses so that at least one person in your house can take advantage of Creator's 3D goodness. Creator 2011 also includes instructions on how to create 3D images using your old 2D camera equipment.
Creator 2011 Specs
As of Tuesday, you can purchase Creator 2011 from Roxio's Website, and the vendor says the software suite will be on store shelves by early September. The standard version costs $100 and Creator Pro 2011 will set you back $130, but Roxio offers a $20 mail-in rebate for Creator at Roxio.com. Creator 2011 is available for Windows 7, Vista, and XP (SP2 or SP3) users. See Roxio's Website for specific system requirements.
Roxio's Creator is a multipurpose software suite that lets you edit images an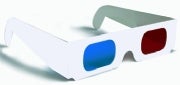 d video, as well as burn CDs, DVDs, and Blu-ray discs (Pro version only). You can also use Creator to upload videos directly to YouTube including 3D videos.
If you plan to use Creator to create the next Avatar, you might be a little disappointed, according to PC World Contributing Editor Harry McCracken. Writing on Technologizer, McCracken says colors in Creator 2011 "looked washed out." But, overall, he says the experience of using Creator 2011 is still fun. You can check out a 3D video McCracken created on YouTube. Just make sure you have your 3D glasses handy.
Creating in 3D with Roxio's Creator 2011:
Connect with Ian on Twitter ( @ianpaul).