Blockbuster may soon offer a streaming movie service to compete with Netflix, and Blockbuster's timing couldn't be much better.
Its streaming service will launch in October in an attempt to nab people who are upset with Netflix's recent price hike, unnamed sources told Bloomberg. Dish Network, which purchased most of Blockbuster's assets after the rental giant filed for bankruptcy in April, hasn't set a price yet, but may combine unlimited streaming with Blockbuster's existing mail-order and in-store DVD service.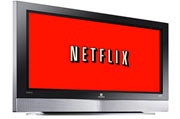 In July, Netflix announced that it would split its DVD and streaming services into separate packages starting at $8 per month for each. This resulted in a $6 price increase for customers who wanted both. The price hike went into effect immediately for new subscribers and on September 1 for existing subscribers.
Last week, Netflix suffered another setback: Starz announced that it would no longer license its movie for Netflix streaming. Those films accounted for roughly 8 percent of all Instant Watch activity.
Hankering for a Netflix Alternative
Between rising prices and lost content, some Netflix subscribers are anxious for an alternative. But the reality is that no good alternatives exist. If you want to leave Netflix for something similar, your best bet is to couple Redbox or Blockbuster mail-order with Amazon's Prime Instant Video streaming. And even then, you'd have a smaller selection of streaming titles choose from.
Blockbuster could provide an alternative that combines streaming and DVDs in a single package, but don't get too excited yet. If this rumor pans out, there's no guarantee that Blockbuster's offering will be any cheaper than Netflix, and there's a good chance that Blockbuster will start with a smaller streaming library.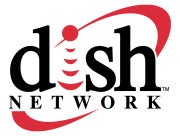 This could be a big test for Dish Network, which hasn't done much with the Blockbuster brand after spending $320 million on the assets earlier this year. A Blockbuster-branded streaming service would need lower prices, a bigger selection, or some other unique benefit to make the switch worthwhile.
Follow Jared on Facebook, Twitter or Google+ for even more tech news and commentary.