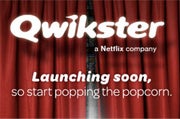 With more money and focus going into Netflix as a streaming media entity–totally detached from DVDs by mail–the move, while upsetting, may be exactly what you want.
Without a doubt, Netflix CEO Reed Hastings' announcement on the Netflix blog–that the DVD-by-mail service you know and love is being rebranded as Qwikster and being divorced from Netflix Instant Watch–is a frustrating and disappointing shock to many.
Customers who want both DVDs and Internet streaming now have new hurdles to leap: Non-syncing movie queues; another password and login for an entirely different site; and another monthly bill. Sounds like nothing but a bummer.
On the other hand, here are some reasons why the changes might eventually work to your advantage .
Better Content, More Changes
Hidden in Hastings' woe-filled apology for mishandling the Netflix price hike is a promise of better streaming content, and more of it. "By separating the services and charging for both (at $7.99), we can license more streaming content. We are hungry for better streaming service," Hastings wrote in the comments section of the company blog.
In the blog itself he wrote: "The additional streaming content we have coming in the next few months is substantial, and we are always working to improve our service further."
The next logical step for Netflix to take would be to best Apple's iTunes at its own game and offer one-off digital movie rentals and TV season subscription passes. If Netflix is to be considered solely about digital streaming media, it'll need that library of new releases. That way its former customers won't miss DVDs so much if they decide not to join Qwikster, or if the company ditches physical media altogether.
Stealing iTunes' digital rentals business model would also cement strong relationships with studios, which, in turn, would bring better content to Netflix Instant Watch.
Physical Media Is Fading, but Qwikster Stays True to Delivery Method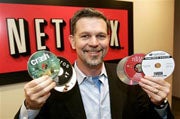 "DVD by mail may not last forever, but we want it to last as long as possible," Hastings wrote. And it's true: Getting physical media mailed to your home may disappear sooner rather than later. Until then, Netflix and Qwikster intend to meet demands and expand on new ones. Just look at Qwikster's addition of rentable video games for the PS3, Wii, and Xbox 360.
As long as I're being optimistic, let's think about a future when video games will be streamed to consoles as rentals. Why not? And if Qwikster builds relationships with game developers now–and appeases its customers' desire for physical media delivery–when the day comes where streaming is the be-all and end-all, Netflix will have the clout to offer streaming video game rentals.
All that said, it's certainly understandable why people today are upset with Netflix (and, by association, Qwikster) over these changes. You can check out the Netflix alternatives, but there's no single service that does it all.
In Video: Netflix Says Sorry, Then Annoys Customers Again with Qwikster