A couple of recent customer-service snafus by Netflix pushed many users to look for an alternative way to enjoy video services. First Netflix hiked its prices by 60 percent, and later it split its services into two different companies.
Of course, most people have been using Netflix exclusively for a long time, and don't know anything about the alternatives. Who can tell me the difference between Blockbuster On Demand and iTunes rentals?
In an effort to find the next big Netflix replacement, I compared four different for-pay video streaming and rental services–Hulu Plus, Blockbuster On Demand, iTunes rentals, and Amazon Prime, as well as taking a hard look at the current state of Netflix. I tested each service for price, video quality, movie selection, and ease of use, to see if any of the alternatives makes a good Netflix replacement.
Here's what I found.
Netflix
Stats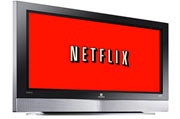 Price: $7.99 per month for unlimited streaming
Selection: Older movies, TV shows, documentaries
Notable titles: The Last Airbender, Apocalypto, Gangs of New York, Iron Man 2
Notably missing titles: Thor, Bridesmaids, all recent releases
Supported platforms: Android devices, connected Blu-ray players, connected HDTVs, iOS devices, Macs, Nintendo Wii, PCs, PlayStation 3, Roku, TiVo, WD TV, Windows Phone 7 devices, Xbox
Content
Netflix may have more than 20,000 titles available for on-demand streaming, but surprisingly few of these titles are worth watching. Missing titles include all recent releases and most popular films of the past few years. On top of that, Starz Play, which provides most of the more recent hits for Netflix (current titles include Prince of Persia, Tangled, Alice in Wonderland, and Toy Story 3), has said that it will cut ties with Netflix next February.
Streaming Quality
Netflix's streaming quality is okay but you may occasionally run into problems, depending on server traffic. For example, when a Netflix video starts streaming, the first few seconds are often blocky and of very low quality. However, this problem usually resolves itself quickly.
In my Netflix test, I watched the movie Prince of Persia: The Sands of Time. The quality was what you'd expect of a DVD–Netflix offers HD streaming for only a handful of titles. In your Netflix account menu, you can adjust video quality, but your choices are 'Good', 'Better', and 'Best' quality, not specific resolutions. Best quality translates into "up to 1GB per hour, or up to 2.3GB per hour for HD."
Prince of Persia's video quality was fine overall, though action scenes were sometimes blurry and dark scenes sometimes showed artifacting or blockiness. Though it had faults, the streamed movie wasn't unwatchable.
Netflix's in-browser interface is very simple. It allows you to view videos with closed captions, as well as in full-screen mode.
Ease of Use
Netflix's interface is probably the easiest to use of the five services I looked at for this story, and its unique rating system means that you'll always find a fresh supply of suggestions to consult.
After you watch a film, Netflix prompts you to give it a star rating. Once you've awarded ratings to enough films (you can rate them without having watched them on Netflix), Netflix will start spitting out recommendations–including genres (on your main screen, you'll see lists of the genres you seem to like) and individual titles based on your favorite films.
The Netflix search box lets you search for titles, genres, actors, and directors, and you can browse by genre.
Hulu Plus
Stats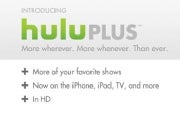 Price: $7.99 per month for unlimited streaming
Selection: Mostly prime-time TV hits and older movies
Notable titles: The Office, 30 Rock, Saturday Night Live, Pulp Fiction, Good Will Hunting
Notably missing titles: Tangled, Braveheart, most popular movies
Supported platforms: Android devices, connected HDTVs, iOS devices, Macs, PCs, PlayStation 3, Roku, TiVo, WD TV
Content
Hulu Plus's content selection is limited, unless you're a big fan of TV. Most of its popular content is limited to the latest prime-time hits, such as Glee, The Office, The Colbert Report, Family Guy, and Modern Family. Most of the videos in the movie section are older or documentaries or both–such as Kennedys Don't Cry (1975).
Hulu Plus is slowly accumulating more popular films, such as Good Will Hunting (1998) and Pulp Fiction (1994), but its strength remains in TV. Many of Hulu Plus's TV shows are available just one day after they air–including Fox shows like Terra Nova and House M.D. Over the summer, Fox decided to delay free streaming of its shows for eight days, but Hulu Plus members can see shows one day after they air.
Streaming Quality
Hulu Plus has had some of the most consistently excellent streaming quality I've seen, but it still has problems.
In my Hulu Plus test, I watched several episodes of the NBC sitcom The Office. The first problem I encountered: commercials. Before my show even began, I had to sit through a 40-second Norton AntiVirus commercial, and over the course of each 22-minute episode I had to endure three more commercials, ranging in length from 30 seconds to 1 minute. No other streaming service forces paying customers to sit through ads.
Hulu offers multiple streaming options on the PC: You can watch in 720p HD, 480p, 360p, or even 288p (in case you have a slow connection). You can also turn closed captions on and off from inside the window, pop the video out into its own window, "dim the lights" (dims the Hulu interface in the window so that the video is more visible), and watch in full-screen mode.
Streaming quality was crisp, clear, and very smooth in all modes except full-screen mode. After about 40 minutes of straight streaming in full-screen mode, the video stream began "skipping," for lack of a better word: Near the top of the screen, the video displayed artifacts–colorful blocky patterns–and the picture jumped back and forth between two frames until I manually skipped to another point in the video. This happened twice in a 90-minute period of streaming tests.
Ease of Use
Hulu Plus's interface is easy to use. Once you've logged into the site, you can browse TV shows and movies, or you can search for a specific title using the search box. The search box auto-completes searches for you; and if the content you specify is a TV show, you can either go to the show's main page or jump directly to the latest episode.
Hulu also lets you add shows to your Favorites list, so the service will notify you when one of your favorite shows has a new episode or clip available for viewing.
Next: Blockbuster On Demand, iTunes Rentals
Blockbuster On Demand
Stats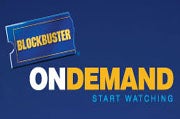 Price: $1.99 to $3.99 per rental
Selection: A few new movies, popular old movies
Notable titles: Bridesmaids, X-Men, Iron Man
Notably missing titles: Thor, Fast Five
Supported platforms: Android devices, connected Blu-ray players, connected HDTVs, PCs, TiVo, WD TV
Content
When Blockbuster opened its On Demand service for business, it claimed that it didn't have an unlimited streaming option because it was focusing on new releases. But Blockbuster On Demand doesn't have as many new releases as iTunes or Amazon Prime. In the "Action and Adventure" category, for example, only about 25 titles are from 2011 at this writing, and they don't include the most recent Spider-Man, Thor, or Fast Five (though they do include 2011's Almighty Thor and 200 M.P.H. In the "Romance" category, only seven titles are from 2011 as yet.
Blockbuster On Demand is not the same as Blockbuster Movie Pass, the company's recently introduced unlimited-streaming service that is available exclusively to Dish Network subscribers. Blockbuster Movie Pass combines unlimited streaming with a DVDs-by-mail service; it costs an extra $10 per month for Dish subscribers.
Streaming Quality
Blockbuster lets you view video content in two ways: in its Movielink player or streaming in your browser. Using the Movielink player involves downloading the movie from Blockbuster in advance; as a result, the image quality is better (you don't have to worry about streaming skips), but the download can take awhile, depending on your connection speed (a 1.5GB movie takes my system about 30 minutes to complete).
You're allowed to choose only one viewing preference during the 24-hour viewing period. So if you choose to watch in-browser, you can't later (in the same) period decide to download the film and take it with you.
For my Blockbuster test, I watched 9 (the post-apocalyptic rag doll movie starring Elijah Woods' voice). Before I could stream in-browser, I had to install a plug-in for Internet Explorer (for some reason, I couldn't even check out a movie using Firefox, let alone stream it). Video quality was pretty good, even by DVD quality standards. I noticed some artifacting in darker scenes, but it was very slight.
The in-browser video player is fairly basic, and the only extra viewing option you have is to view in full-screen mode. Blockbuster On Demand doesn't offer closed captioning.
Ease of Use
Blockbuster's website is confusing–really, really confusing. If you want to rent a movie from its On Demand section, the website informs you that you have to "Activate a Device" first–even if you're using a PC. To satisfy this condition, you must download Blockbuster's Movielink player for Windows PCs–a painless but unnecessary download, because once you've installed Movielink, you'll encounter a new ad that says "Instantly Stream Movies on your Mac or PC: Now you can stream Blockbuster On Demand movies right in your browser!" This information should be on the front page of the Blockbuster website.
Unfortunately, instantly streaming in your browser doesn't work very well either. I could get it to work only in Internet Explorer, after unsuccessfully trying Firefox and Safari, both of which Blockbuster says will work.
Blockbuster's website is clunky, too. Pages take a long time to load, and browsing is difficult–the site doesn't remember users' browsing preferences, so I had to change my viewing preference from 'View 10 at a time' to 'View 100 at a time' each time I performed a new search.
Also, you can sort titles within a genre in some ways (such as by rating or release year) but not in others (such as by popularity). I ran into many other problems with the site: I couldn't check out when using the Firefox browser–instead, I had to use IE. When I first tried to check out, I forgot to enter my credit card expiration date, and when I went back to fill it in the credit card number field had been filled with asterisks. Initially, I took this to mean that the site had obscured my credit card number, but apparently 16 asterisks means that the site has removed your credit card number, and you have to reenter it.
Blockbuster's Customer Service, on the other hand, was excellent. When I used the online chat assistance to discuss my problem with checking out, the customer service agent first gave me a 100 percent off coupon for my troubles and then directed me to use IE instead of Firefox.
iTunes Rentals
Stats
Price: $0.99 to $4.99 per rental
Selection: Mostly popular movies, new and old
Notable titles: Transformers, Bridesmaids, Thor
Notably missing titles: Star Wars
Supported platforms: Apple TV, iOS devices, Macs, PCs
Content
If you're looking for TV shows that are no longer available on Hulu Plus or for the latest Blockbuster hits and popular movies, iTunes has a number of titles available for rental in its store. It doesn't have a lot of older movies, except very famous ones–for example, you can rent An Affair to Remember, Dr. Strangelove, and Gone With the Wind for $2.99 each.
Streaming Quality
When you rent a movie from iTunes, the service downloads the movie to your computer, rather than streaming it. You have a window of 30 days after renting a download to watch it. Once you start watching the download, you have 24 hours of access to it.
Because you're not streaming from iTunes, video quality is excellent. In my iTunes tests, I rented the movie Bridesmaids and encountered no problems with the video. I rented the regular-quality version for $3.99, but if you have a Mac you can instead rent the HD version for $4.99 (HD is not available for PCs). The quality was what you'd expect from a DVD, without the danger of skipping or scratches.
The iTunes viewing interface is pretty bare-bones, but it does allow you to turn on closed captioning (if closed captioning is available on the source video) and skip between chapters, as you would on a DVD.
Because you have to download the video before you can watch it, the experience is not ideal for spur-of-the-moment viewing. Bridesmaids, a 1.8GB file, took about 30 minutes to download on my wired Internet connection.
Ease of Use
The iTunes interface isn't the user-friendliest one around, and you have to rent from within the iTunes program.
Searching for the title you want to rent isn't as easy in iTunes as in other services, since you have to use the iTunes search box, which produces a lot of extraneous results, including matches for music and apps. Though the iTunes search box auto-completes your search terms, the item available from the service may be a soundtrack or an ebook instead of the movie you're looking for.
On the plus side, the staff at iTunes does a good job of cultivating lists for its browsers (aside from 'Recent Arrivals' and 'Popular Titles'). Current iTunes lists include 'Funny Guys Get Serious', 'Spoofs', 'Baseball Movies', 'Fashion Movies', and 'Original vs. Remake'.
Because iTunes rentals are compatible only with Apple products and with PCs, you're out of luck if you want to view content on an Android device or a connected TV.
Next: Amazon Prime, Which Is the Best Alternative?
Amazon Prime
Stats
Price: $79 per year
Selection: TV shows, documentaries, older films
Notable titles: Notting Hill, The Tudors, Amazing Planet
Notably missing titles: All new releases
Supported platforms: Connected Blu-ray players, connected HDTVs, Macs, PCs, Roku, TiVo
Content
If you take a quick look at Amazon's Instant Video library, the service seems to have a lot of content–everything from new releases to older documentaries. But Amazon Prime video encompasses only some of these titles–not most of the new releases, such as Bridesmaids and Thor, which are available for individual rental (ranging from $1.99 to $3.99). Rental films are available for 30 days; once you start watching a film, you must finish within 48 hours (most rental services–including Apple's and Blockbuster's–give you only a 24-hour watching window).
The inventory at Amazon Prime includes a few good, recent titles, such as Elizabeth, The Tudors, and Numb3rs, but most of Amazon Prime-eligible titles are older (Notting Hill, You've Got Mail, Lethal Weapon) or classic (High Plains Drifter). Amazon recently inked a deal with Fox, so we should be seeing 2000 additional movie and TV show titles on Amazon Prime sometime this fall. Among the titles, reportedly, are Arrested Development, 24, The Last of the Mohicans, and Mrs. Doubtfire.
Streaming Quality
Amazon Prime gives you a choice: You can stream videos to your PC, Mac, or compatible device; or you can download a rental video and watch it offline on your PC or TiVo. If you choose to download the video, you must first download Amazon's Unbox player, which is not compatible with Macs.
In my Amazon Prime test, I watched the first season of National Geographic's Amazing Planet documentary series. Video quality was poor. Artifacts (in the form of blocks and fuzzy specks) were visible in most of the scenes. Most were confined to the edges, and therefore not intolerable, but this service definitely offered the worst video quality I encountered in my testing.
The Amazon Prime video player is simple, but it's surrounded by the rest of Amazon's interface. There's no option to "dim the lights," as in Hulu Plus, so your best bet is to go full-screen or pop the video window out. There is no closed captioning option.
Ease of Use
Amazon Prime is easy to use and to set up. You get a one-month free trial before you have to pay the $79 membership fee; and spread over 12 months, the $79 fee works out to about $6.50 per month, so it's cheaper than the other services.
Amazon Prime isn't exclusively a streaming-video service. It also has a shipping component, whose benefits include free two-day shipping on millions of Amazon items and $3.99 (per item) one-day shipping–so if you order a lot from Amazon, Prime may be worth your while even if you aren't a movie buff.
To use the entertainment services, just log in to your Amazon account, hand over your credit card number, and start searching for titles. Note: You must cancel before the month is up in order to avoid getting charged for an annual subscription.
Browsing Amazon Prime is easy because you can narrow your search parameters to search for Prime-eligible videos. The service also lets you browse movies and TV shows by genre, and sort by popularity, customer reviews, and release date.
The Best Alternative
The best Netflix alternative depends on what you're looking for.
Netflix may have unlimited streaming for just $7.99, but its selection isn't great–unless you're a huge fan of Animal Planet documentaries and obscure indie films. Netflix's player is simple, though you can't pop the window out, and quality can be sketchy, depending on server traffic. Still, Netflix has nearly 20,000 titles on hand for streaming, and it's available on a wide variety of platforms.
Hulu Plus is the place to go if you're mainly concerned with keeping up-to-date on the latest TV shows. Movie selection, in contrast, is weak. Hulu Plus consistently has the best streaming quality and the largest number of shows available in HD, but it also has commercials, which it inflicts on paying subscribers. Hulu Plus is available on most popular platforms.
Blockbuster On Demand has good streaming quality, but its website needs a lot of work, and the selection isn't great. Blockbuster's new Movie Pass might be worth getting–too bad it's only available to Dish Network customers (for now).
iTunes isn't a streaming service at all, but it's worth checking out if you like to watch the latest releases. iTunes has almost every new release available for rental. However, if you want to watch more than a couple of movies a month, iTunes quickly gets expensive, since most titles cost between $2 and $4 each. iTunes rentals are available on PCs and Apple devices, but only Apple users can rent HD versions.
Amazon Prime streaming is still mostly a bonus service for people who want fast, free shipping. Selection is lacking, and video quality is poor. But with the addition of 2000 new Fox TV shows and movies, it may be worth checking out in a couple of months. It's the least expensive of the five services I looked at.
As for replacing the part of Netflix now known as Qwikster–good luck. Only Blockbuster currently operates a DVDs-by-mail service, called Blockbuster Total Access, and it starts at $9.99 per month, which is more expensive than Qwikster.
Blockbuster's Movie Pass currently exists only for Dish Network customers but should roll out to non-Dish customers in the future. It combines DVDs-by-mail and unlimited streaming. You can also try Redbox, but you'll have to pick up your DVDs at a Redbox station. and you'll be charged per night. Plus, Redbox stations can hold only so many DVDs–so it's a good idea to check your local Redbox online for the title you want before making the trip to the kiosk.