Let me emphatically state at the outset: The new iPhoto for iOS is one impressive piece of software. It sets a new standard for how a productivity app can take advantage of a touchscreen interface. If anything, it may be a bit too feature-rich; more than with any other Apple iOS app, I want to consult a manual when I launch iPhoto. Regardless, the editing capabilities of the app are outstanding.
That said, there are still a few bugs in the system. In my use, the biggest trouble spot has been the Journals feature. This is a spanking new option, not yet available in the Mac version of iPhoto, where you can create and publish photo albums. In essence, it replaces (and improves upon) MobileMe's soon-to-be-defunct Gallery.
Before delving into some potential problems with Journals, let's start with a bare-bones primer on how to create a new journal.
Create a journal
For this primer, I'm going to assume you are using the iPad version of iPhoto. The iPhone version has pretty much the same features, but a somewhat different layout.
1. Launch iPhoto. Almost every time I do this, an "Updating Photo Library" message appears; I assume this is not cause for concern.
2. Tap the Albums, Photos, or Events tab. Next, select a specific album, photo or event.
3. Tap the Share icon in the upper right of the display. From the Share box that appears, tap the Journal icon.
4. You will now have four options for adding photos to a Journal. Most often, you'll tap Choose. After doing so, tap your desired photos (from the column of photos on the left of the screen). When done, tap the Next button.
5. Enter a name for your journal and swipe to select a theme (if the default doesn't suit you). When done, tap Create Journal.
6. When a Journal Created message appears, tap Show. This takes you to the layout of your journal. From here, you can customize your journal: re-arrange photo order, resize photos, add text boxes, and more. When done, tap the Share icon. From the choices that appear, tap iCloud.
7. Toggle the Publish to iCloud option from Off to On. Optionally, you can also add the journal to a Home Page list of all your selected journals. After what should be only a brief wait, your journal is online.
When done, tap View in Safari to see your journal in a web browser. As far as I know, the journal's lengthy www.icloud.com URL (or the URL for your Journal home page) is the only way to access your journal online. It would be convenient if, for example, there were a Journals icon on your iCloud home page. So far, Apple has not implemented this.
What can go wrong: Failure to publish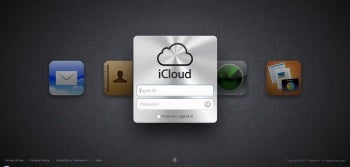 When I worked my way through the above steps, all went well until I enabled Publish to iCloud. At this point, the spinning wheel appeared and just kept on spinning. The View in Safari and Tell a Friend buttons remained dimmed and un-selectable. As far as I could tell, my journal never made it to iCloud. The wheel continued to spin for several days until I gave up and deleted the journal. Further attempts almost always led to the same unhappy result.
Clearly, not everyone has the symptom. However, numerous users on an Apple Support Communities thread confirm it. Postings on this thread (and another similarly-themed thread) suggest that the problem may be largely limited to users that migrated older paid-subscription MobileMe accounts to iCloud. I'm not sure.
Journals you create on one device will appear in the Journals tab in iPhoto on all your other iOS devices (assuming they all use the same iCloud account). Even a journal that failed to publish will show up on these other devices. Not surprisingly, however, you can't view a problem journal from these other devices. Instead, you get a message that says "Remote Journal Unavailable." Alternatively, as described in another Apple Support Communities thread, a failure to open can happen with no error message at all.
Some good news: After completing this article, I tried yet one more time to create and publish a journal. This time I had success. Perhaps, as some have speculated, the source of the problem is with Apple's servers, a problem that Apple is now fixing.
Export a journal to your Mac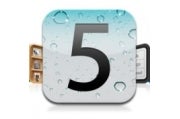 You can export a journal from your iOS device to your Mac. The journal appears as a folder of files (which you could use to upload to a web server). To do an export, open the desired journal in iPhoto and tap the Share icon. From the choices that appear (as seen in the third figure), tap the iTunes icon. That's it.
To access the folder on your Mac, connect your iOS device to your Mac and launch iTunes. Select the device from the Devices section. From here, click the Apps tab and scroll down to the File Sharing section. Locate iPhoto. Your journal should be listed in the Documents section on the right. You can drag the journal to your Desktop.
This same procedure can be used to export selected photos (not in a journal)–as you might want to do with photos you edited.
What can go wrong: Export problems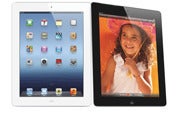 When I went to my iPad's Apps -> File Sharing section in iTunes, iPhoto was not there! This meant I couldn't access the journal I had just exported.
Actually, iPhoto was not the only app missing from File Sharing. Garageband, Keynote, Numbers, and GoodReader were absent as well. I had never noticed this before (although I rarely check this list, so who knows). Adding to the mystery, after ejecting the iPad and/or quitting and relaunching iTunes, a different subset of apps would typically appear. For example, on the next occasion, Garageband and GoodReader returned, but Pages was gone. Very odd!
If I kept trying, iPhoto would eventually show up and I could complete the export.
As an aside, I am very very disappointed that iTunes File Sharing is needed for iPhoto exporting. As I have written before, I see this iTunes "feature" as one of the worst file-sharing user interfaces ever designed. Happily, in recent months, Apple has begun to shift to iCloud, rather than iTunes, for iOS file sharing. This return to iTunes by iPhoto is a step backward. It's especially mystifying given that journals are published to iCloud; why not use iCloud for sharing as well? My guess is that iTunes is an interim solution. Perhaps after Apple updates iPhoto for the Mac to include Journals support (which I assume they will), we'll see an iCloud-based export alternative. I certainly hope so.
iCloud Calendar Glitch
On an different subject: If you suddenly started getting calendar alert emails from your iCloud account yesterday–and the settings to enable this option remain off– you are not alone. This appears to be a problem with Apple's iCloud servers. Hopefully, they will fix it soon.