Apple's walled garden is a paradise for many, simplifying the tasks of finding, downloading, and managing music and video for the iPhone, iPad, and iPod Touch. But for some people (including me), Apple's walled garden feels more like a penitentiary.
The iTunes software is optimized to sell you content. Using it for anything else, such as adding your own video or a music track, isn't so easy. But I don't like the idea of buying a music track or a video from the iTunes Store, even though I already own it, just because doing so is easier than importing it via iTunes.
That's why I've put together a list of five PC desktop software programs for adding and managing video and music on your iOS device. Whether your interests run to playing your favorite DVDs on your iPad or to dragging and dropping music files onto your iPhone, I've got you covered.
Convert Your DVDs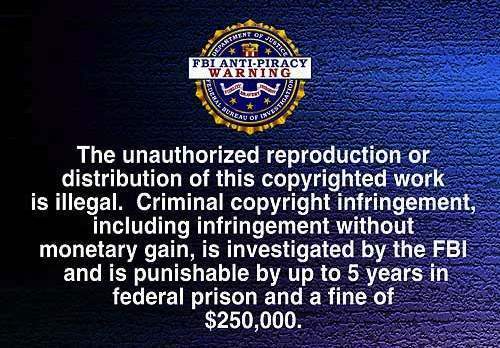 Before we start, let's quickly review the ground rules: If you don't own it, don't rip it. If you do own a DVD, then ultimately it's up to you whether to rip it for your own personal reuse.
Aside from adding commercial videos to your iOS device, you might also want to include personal videos that aren't protected by digital rights management restrictions. For such videos, the only hindrance to adding them to you iOS device is iTunes.
Various PC apps claim that they can convert your videos so that you can watch them on your phone or iPad. But beware: Not all DVD rippers produce output of equal quality. Far too many deliver choppy video and out-of-sync audio. A DVD ripping program called HandBrake is my top pick because it's free, it's simple to use, and it works.

Basically, HandBrake gets your videos in shape to play on iPhones, iPads, and Apple TVs–just as if you had purchased the video content from the store. To use HandBrake, simply point the software to your DVD drive and select the preset to either iPod, iPhone, iPad, or AppleTV–that's it.
Depending on your computer's processor speed, converting a full-length DVD can take can take between 40 minutes and 2 hours. You can set HandBrake to move your PC into sleep mode automatically once it has finished copying the movie off the DVD.
Get Artwork and Metadata: Video
Now that you've converted your videos, a handy program called MetaX (version 2.25, $10) can spare you the trouble of manually adding the titles and tags for the converted files. Associating titles and tags with your video files (and audio) will enable you to find, preview, and sort videos on your desktop or iOS device easily.
MetaX does all the hard work for you, including searching online movie databases (by matching the video title) and populating the file with descriptions, crew and cast members. MetaX also pulls high-res movie posters, so your video collection will look great in CoverFlow or in the Videos app on iPhone, iPads, and AppleTV.
Get Artwork and Metadata: Audio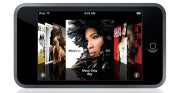 MetaX works only with MP4 and derivative video files (such as files converted by HandBrake). To import missing artwork for your albums into iTunes, you have a couple of options. The first, a built-in iTunes feature in the Advanced menu called Get Album Artwork, works if you've correctly tagged the albums and artist fields. Unfortunately, iTunes probably won't find artwork for obscure artists, but if you have only a few songs missing their metadata, you can add them manually quite easily.
iTunes' automatic artwork download feature works only if you have an Apple ID account. If for some reason you don't want to go this route, consider using CopyTrans TuneTastic, a free (beta for now) utility that can clean up your audio archive. TuneTastic scans your iTunes library to locate unidentifiable songs (with exclamation marks), delete duplicates tracks, and get missing artwork for your albums. Afterward, the files will be updated in iTunes, so you can view album art and song metadata in Apple's CoverFlow.
Manage Files on iOS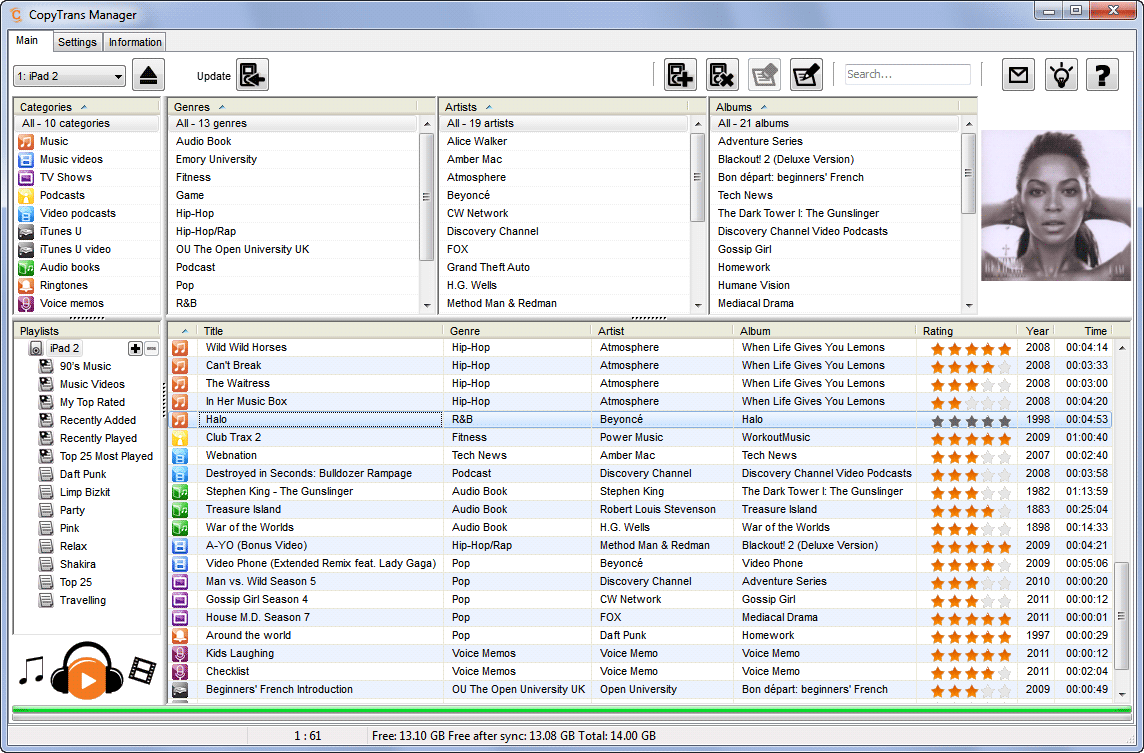 There are a few ways to circumvent Apple's iTunes lockdown without having to jailbreak your iPhone, iPad, or iPod. If you want to transfer music and other files from an iPhone to any PC, a program called CopyTrans ($20) will let you.
CopyTrans transfers iPhone music, videos, and ringtones directly to iTunes–so you can easily populate your iTunes library on a new computer, for example. The utility scans your phone, detects which songs you already have on your PC, and then prompts you to copy the rest. This is a handy tool for dumping multimedia content from your iOS device without being forced to authorize your iPhone or iPad with Apple's iTunes on your desktop.
CopyTrans also allows you to copy music and videos from your iPhone to your desktop directly (bypassing iTunes), for purposes such as backing up content. What about apps? Well, CopyTrans permits you to see a list of all of the apps installed on your device and to install apps from your iTunes library, without iTunes. You can find your apps in the Mobile Applications folder (.ipa files) under iTunes Music, and then drag them over the CopyTrans window to initiate the transfer.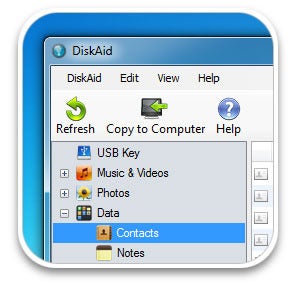 A free version of a program called DiskAid 5 allows you to accomplish many similar tasks. This program treats your iPhone or iPad as a big portable hard drive, allowing you to transfer music, video, photos, contacts, notes, call history, text messages, voicemail, and voice memos to and from your desktop.
The core functions of DiskAid are free, but you'll have to shell out $20 for advanced features such as the ability to transfer text messages, voicemail, contacts, and notes.
This program will appeal to anyone who has tried to move music from an old iPhone to a PC and then back onto a new iPhone. Gone are the Apple restrictions that limit you to being able to transfer only purchased music.