Apple products often retain a consistent design over several generations, but the iPod nano is an exception. The images below, provided by our friends at Macworld, clearly illustrate this point. The 3rd-generation iPod nano was short and wide; the 4th– and 5th-gen models were relatively tall and thin; and the current 6th-gen nano is nearly square with wristwatch-like dimensions.
Assuming Apple unveils a new iPod nano in September–the monthly traditionally reserved for iPod launches–what might the next-gen model look like?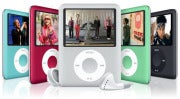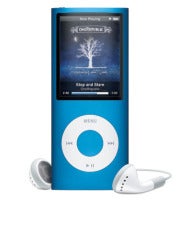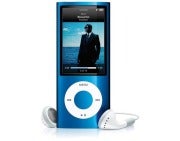 Back to the Future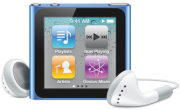 Well, according to Macotakara, an Apple-oriented Japanese blog, the upcoming nano will return to the sleek-and-slim design of its 4th and 5th generations, albeit with a few changes.
Citing a "reliable source" in China, Macotakara reports that the upcoming iPod nano will bring back the portrait or oblong shape of the older models, but not the venerable click wheel, which was replaced by a touchscreen in the 6th-gen nano. If the click wheel isn't returning, it's a safe bet the next iPod nano will feature a touchscreen.
The new model will be thinner than the current (6th-gen) iPod nano, the report claims, and won't have a backside clip.
It's unclear if the next-gen nano will include a video camera, which Apple added to the 5th-gen model but left out of the current nano.
Personally, I like to see Apple return to the 5th-gen design, but add a touchscreen and an HD video camera to the new model. What changes would you like to see, iPod fans?
Contact Jeff Bertolucci at Today@PCWorld, Twitter (@jbertolucci) or jbertolucci.blogspot.com.