Canon announced Monday its first and much-anticipated foray into the mirrorless interchangeable lens camera space, the EOS M. Despite its compact size, the camera has a tandem of an 18-megapixel APS-C sensor and a Digic 5 image processor, which were previously found only in the company's DSLRs. The EOS M also offers a beginner-friendly touchscreen interface.
PCWorld Australia got its hands on a preproduction model and reports, "…what was immediately noticeable about the EOS M is just how quickly and effortlessly it can focus. It was set so that we didn't even have to press the shutter button halfway down; every time the camera was pointed to a near object from a far object, the focus changed almost immediately and it was spot-on accurate. With the new 18-55mm kit lens, accurate focusing can be made from a distance of 25cm away; with the 22mm pancake lens, focusing can be from as close as 15cm."
The EOS M does have a few physical buttons, but you also use its 3-inch fixed touchscreen to control the camera. The interface supports pinching, swiping, and tapping gestures that smartphone and tablet users will likely appreciate.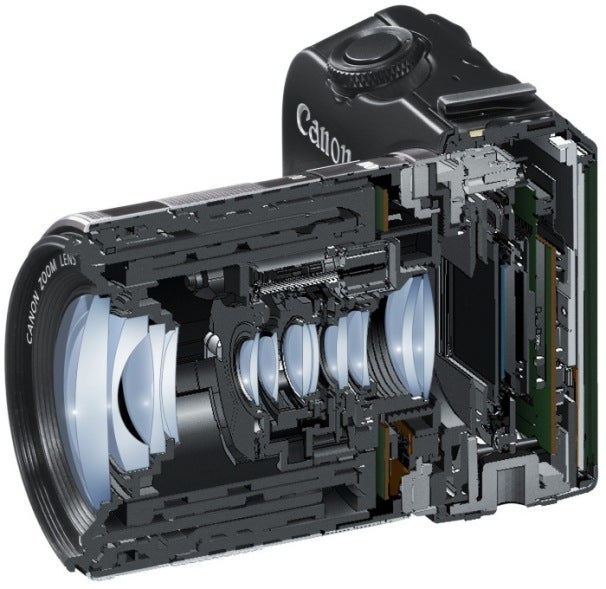 As for still images, Canon has posted some samples that show rich colors, minute detail, shallow depth of field, and evidence that the camera handles low-light situations admirably. The video capabilities on the EOS M are also impressive given its size; it captures 1080p video at 24, 25, or 30 frames per second, and it has an external microphone jack in addition to a built-in stereo microphone, Audio options include a wind filter and an attenuator function to reduce audio distortion in loud shooting environments.
The first-generation Canon mirrorless camera will use a new lens mount, but you can use Canon EF and EF-S lenses via an optional mount adapter sold separately for $200. Canon has designed two new lenses specifically for its new camera format: The EF-M 22mm f/2 STM kit lens and the optional EF-M 18-55mm f/3.5-5.6 IS STM lens. The EOS M system has a focal-length multiplier of 1.6x.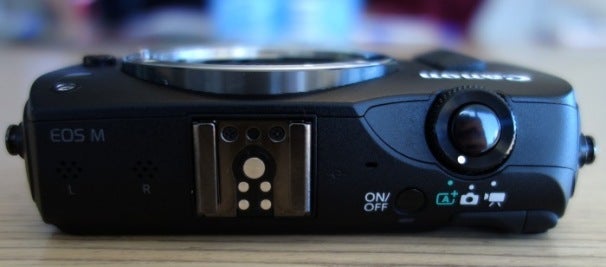 The EOS M will go head-to-head with mirrorless cameras from Olympus, Panasonic, Sony, and Nikon and will be available in October for around $800 as a kit with the 22mm f/2 lens.
Check out this promo video to see the Canon EOS M in action. For a full run-down on the specs, check out Canon's press release.
Follow Christina on Twitter and Google+ for even more tech news and commentary and follow Today@PCWorld on Twitter, too.