Those of us that suffer from earwax buildup know that it can be frustrating as well as painful. All you want to do is grab a cotton swab, but research has shown that this cleaning can do more harm than good. The issue is that you can't see what you're trying to remove unless you're using a smarter tool like the Smart Visual Ear Cleaner.
This slim, sanitary implement has an end that can be fitted with a series of tiny scrapers that can take out the wax in a more targeted way. They're made of silicone that's both comfortable and safe for sensitive ears. But what really makes this tool special is the tiny, waterproof HD camera that's fitted just behind the scraper. When paired with your smartphone, it gives you a 360-degree view of your ear canal in 1080p HD.
Right now, you can get the Smart Visual Ear Cleaner in its basic package for $29.95 or add an attractive carrying case for $34.95 — 12% off the MSRP.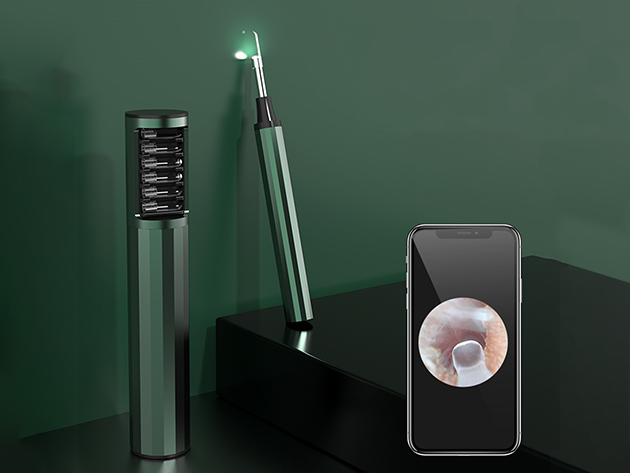 Smart Visual Ear Cleaner (Storage Box Version) – $34.95
Prices subject to change.