Sooner or later, everyone who puts money into their workstation or media center hits the wall: Too many gadgets, not enough hookups. There's always the temptation to go for a cheap splitter, but the good news is that now there's a 13-in-1 docking station that packs both quality and quantity when it comes to ports — and it's on sale for 14% off the MSRP.
You'll find two HDMI ports on this hub that can both support 4K video, plus a 3.5 mm AUX connection for high-quality audio. That's on top of no less than six USB ports, including three USB 3.0 and a USB-C charging port that can charge up your smartphones and tablets at 100W. You can enjoy quick, smooth data transfers on a wide range of devices and have plenty of room for expansion.
This in-demand hub has racked up an average of 4.1 stars on Amazon with more than 2,800 reviews, but you can get it here for a substantial discount while supplies last. The 13-in-1 Docking Station with Dual HDMI is now on sale for $59.99.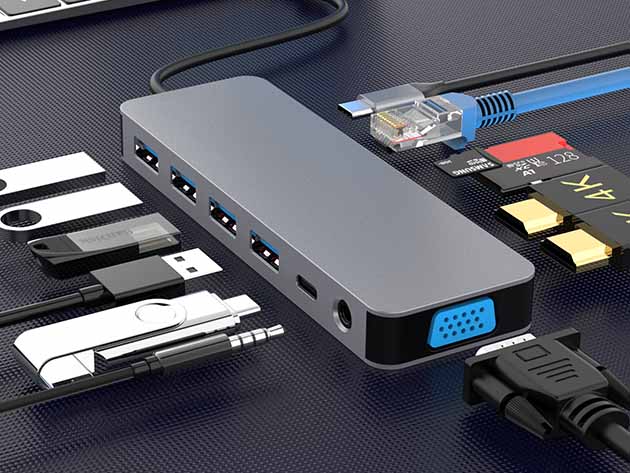 13-in-1 Docking Station with Dual HDMI – $59.99
Prices subject to change.