If you were lucky enough to go to this year's Consumer Electronics Show, you know the tech world isn't running out of ideas anytime soon. It's a lot like the internet, in general, these days, where there's so much inspiration out there you could never hope to find it all. In fact, that's the big idea behind Deepstash, an app that's riding high off its CES buzz.
With a subscription to Deepstash, you've got more than 200,000 game-changing ideas at your fingertips, drawn from today's greatest authors, entrepreneurs, and deep thinkers. You simply search for a topic that matters to you, and you'll get their concrete nuggets of wisdom distilled into pages you can read at a glance. There are citations to the original source if you want to dig deeper, and you can save the entries that are relevant to you.
Want to have your own private inspiration factory? As part of our "Seen at CES" promo, you can get a lifetime Pro Plan to Deepstash for $149.99, but the discount is only good from Feb. 28 through March 5.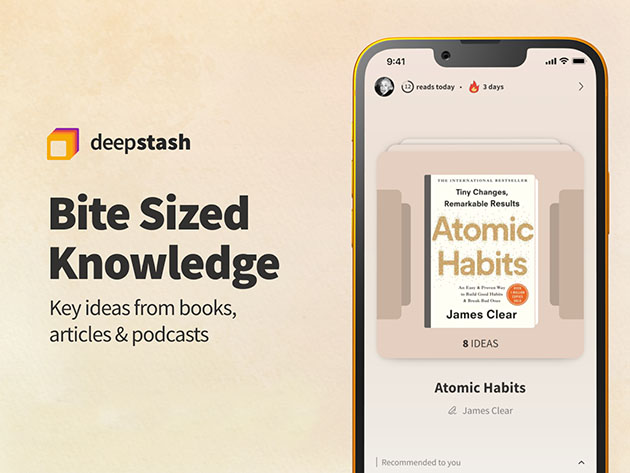 Deepstash Bite-Sized Knowledge: Pro Plan (Lifetime) – $149.99
Prices subject to change.