Apple keeps introducing amazing gear while making its current gear even better. But that leaves Apple fans with the dilemma of charging it all without dozens of wires. Enter this USB-C charging cable, that fills up iPhones, AirPods, and Apple Watches on one cord.
Available in black or white, this third-party charging tool has a USB-C port on one end, making it compatible not just with power sources and power banks from both Apple and third parties, but with laptops and any other power source you can connect it to. Just plug it in and get started, and leave the piles of cords in the desk drawer.
And if you're part of an Apple family, both cables are available in a two-pack of black cables or a two-pack of white. Pick up a single cable in either color for $17.99, 48% off the $34 MSRP, or save 64% on two of them for $24.99.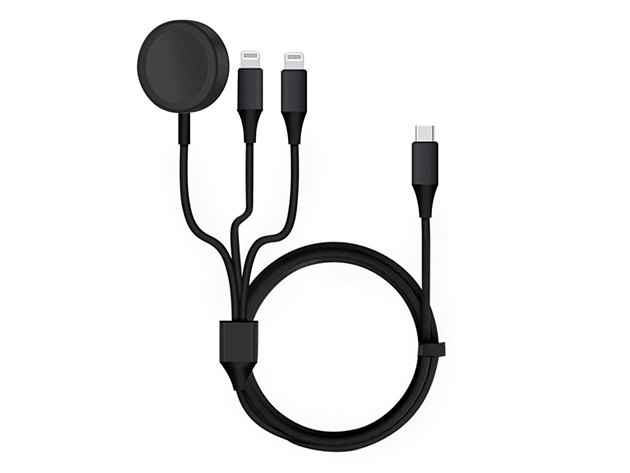 3-in-1 USB-C Charging Cable for Apple Watch, iPhone & AirPods (Black) – $17.99
Prices subject to change.