Thinking about buying a new iPhone? We have plenty of advice in our iPhone buying guide, but rather than just telling you which iPhone might be best for you, we thought it might be a good idea to review some common iPhone-buying pitfalls.
Whether you're switching to iPhone for the first time or replacing an older model, here are five ways to make sure you avoid the most common traps people fall into.
Don't dismiss the high-priced Pro model
When you buy an iPhone, you have more to consider than whether you want the bigger size or not. The iPhone line is divided into the regular iPhones (iPhone 14, iPhone 14 Plus) and Pro iPhones (iPhone 14 Pro, iPhone 14 Pro Max). There's even talk of a future "Ultra" model that will be even more expensive and feature-rich.
The price difference is substantial–about $200, or roughly 25 percent more. The additional features you get with the Pro models vary from year to year. But make sure to consider what they are—you might be giving up more than you think by saving a few bucks on the standard model.
Currently, the iPhone 14 Pro gives you a brighter display, always-on display, Dynamic Island, 48-megapixel rear main camera, and 3x telephoto camera. Plus, it features the A16 processor, while the regular iPhone 14 has an A15.
The processor difference isn't huge (this year), but that's a lot of extra stuff for $200. And the iPhone 15 is expected to increase the gap between the lines even more.
Carefully consider whether you really need all that Pro stuff or not. Your money may be better spent elsewhere, like on Apple Care+ or more storage.
A good rule of thumb: If you plan to keep your iPhone for three or more years before upgrading, go Pro. The newer processor and superior cameras keep it relevant longer. If you replace your iPhone more frequently, get the regular model–next year's model will be better, so there's little need to splurge today.
Apple iPhone 14 Pro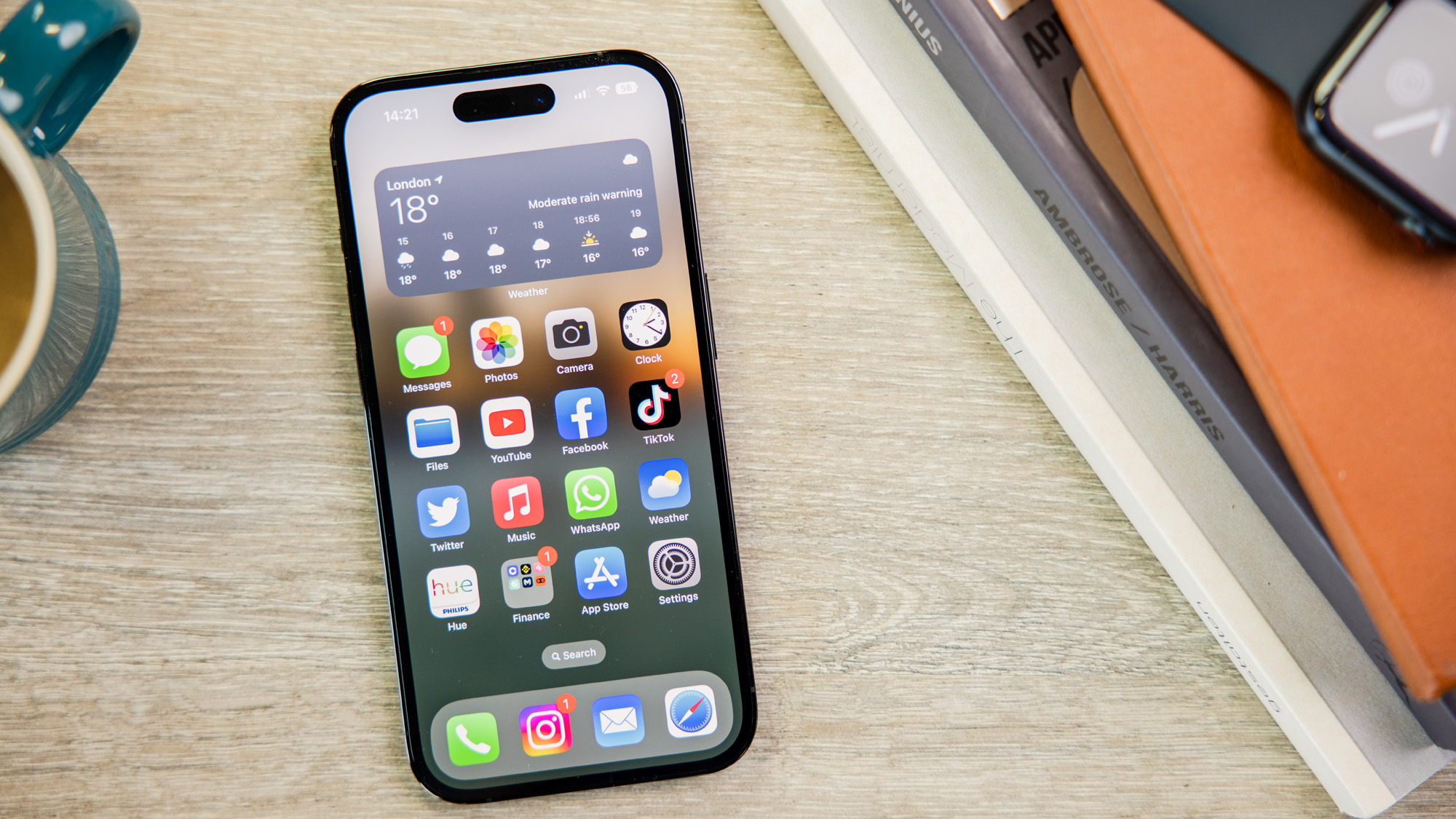 Price When Reviewed:
$999
Don't get the wrong charger
When you buy an iPhone, there's no power adaptor in the box. You get a USB-C to Lightning cable, but that's it.
It'll work just fine with just about any USB-C charger you've got lying around, and will even charge when just plugged into a laptop or desktop computer. But there's a big difference in charging speed between the old 10W adapter you may have lying in a drawer and some of the newer models. And you don't want to be stuck waiting for over an hour to get enough charge for your iPhone.
Newer chargers deliver more power in a compact form, and often have several USB-C (or other) sockets to charge several devices at once. And they don't cost a fortune. So do yourself a favor and check our list of the Best iPhone Chargers.
Every iPhone supports wireless charging, too. There are also MagSafe chargers, which have a ring of magnets to hold your iPhone in place, and regular Qi chargers that don't. They're not as fast as plugging in, but often much more convenient.
Don't skimp on storage
Current iPhones have 128GB of storage to start, but you can pay more for 256GB, 512GB, or even 1TB in the Pro models. Sure, cloud storage is great, but there's no substitute for having your photos and videos, games, and apps on your device right when you need them. There's no way to add more storage later, so you want to ensure you buy an iPhone with enough to last as long as you plan to keep it.
We see posts on social media and get email all the time about iPhones with full storage. What's taking up so much space? How do I free up space?
For some users, 128GB is going to be plenty for a very long time. But the longer you keep your iPhone, the more photos and videos you take, and the more big apps you have (games are the worst offenders), the more likely you are to run out of space.
If you plan to keep your iPhone for several years, or if you just know you tend to need more storage, it's well worth the extra $100 it costs to bump up to the first storage upgrade, which doubles your space to 256GB.
128GB might seem like plenty, but it was not too long ago when 32GB seemed like more than enough space, and we couldn't imagine living with that today. Get more than you need today and you'll be happy tomorrow.
Apple iPhone 14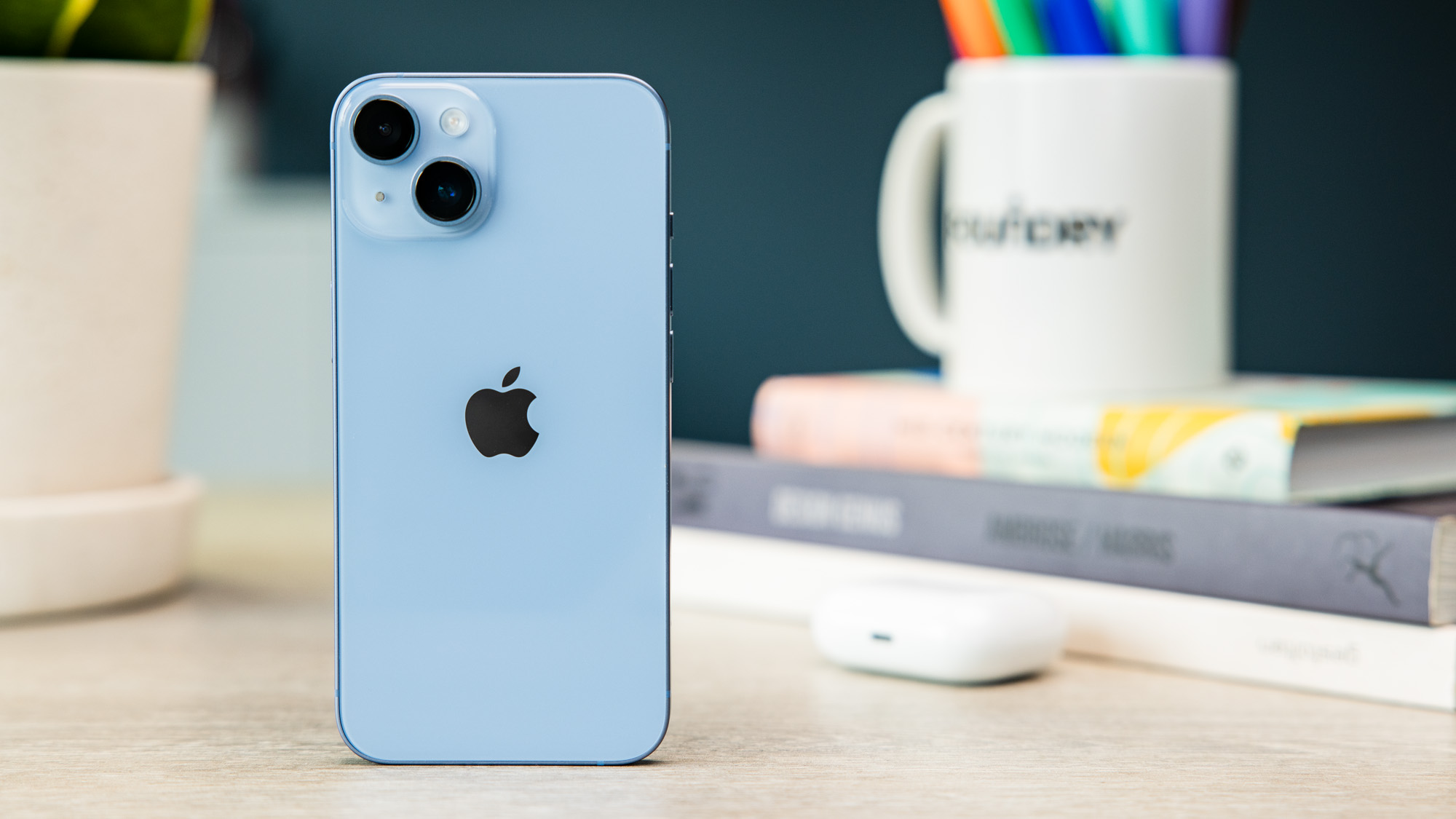 Price When Reviewed:
$799 (128GB) | $899 (256GB) | $1,099 (512GB)
Don't forget to protect every part of your iPhone
If you ever take public transportation, you know that at least half the people are staring at their phones, and a crazy number of them have cracked screens or backs.
Apple keeps making the iPhone tougher, but there's only so much you can do about dropping glass onto the pavement. You'll never feel more foolish than when you ruin an $800+ phone because you couldn't be bothered with a $30 case.
Cases don't have to be big and bulky. They come in many styles and materials, including cases so thin you'll barely notice them. And anything is better than nothing. Our list of the Best iPhone 14 Cases is a good place to start, but there are hundreds to choose from.
You can even get vinyl skin that will make your iPhone feel caseless, but protect it from minor scratches.
Whatever you choose to do, we highly suggest a glass screen protector. They're affordable, and many come in little kits with applicators that make it easy to apply perfectly (just clean your screen well first).
Once applied, a screen protector will make your iPhone display a LOT harder to crack–usually the screen protector will absorb all the energy and crack, so you can just replace it. It also improves resale value by protecting your display from little scratches.
If you're error-prone, consider whether Apple Care+ will save you money in the long run.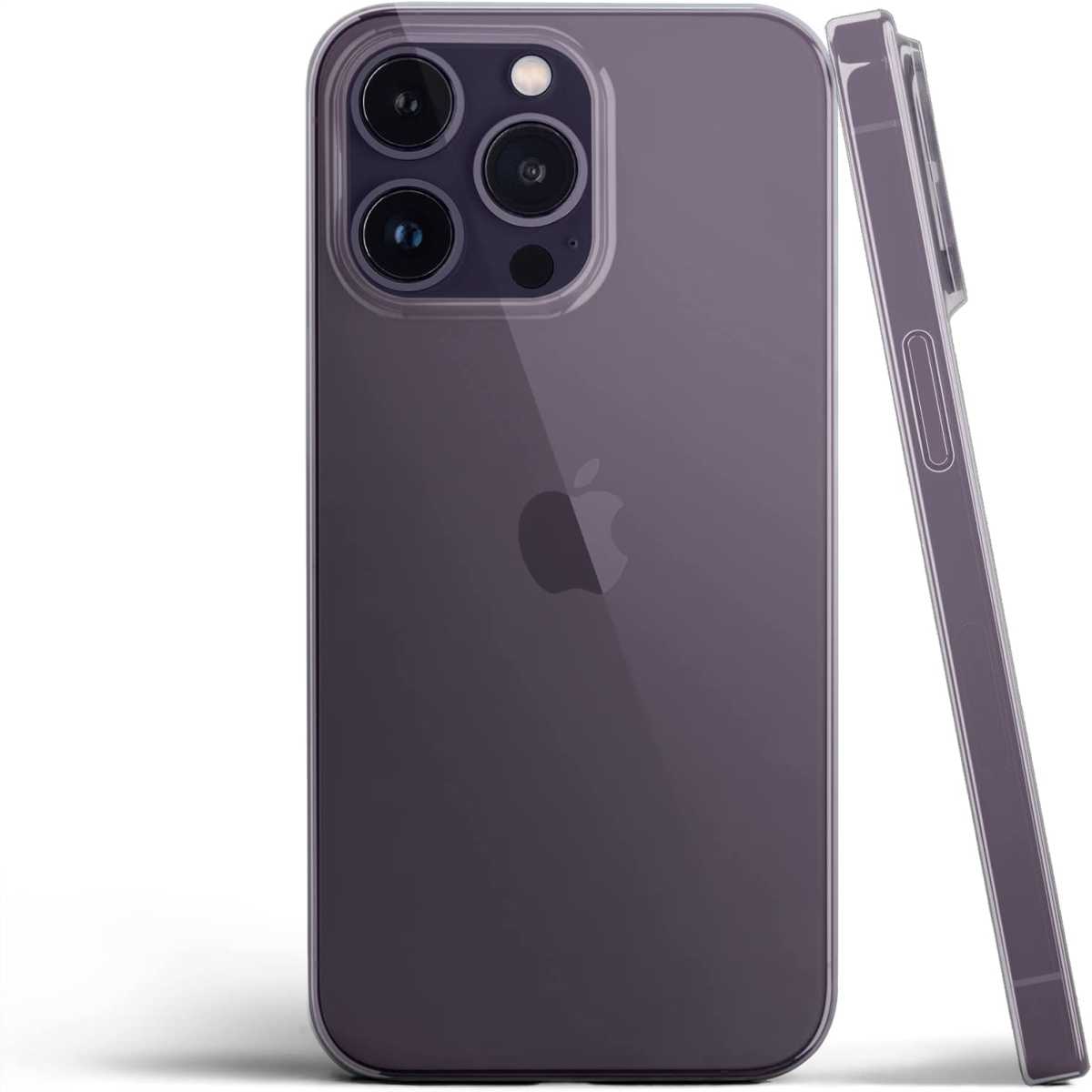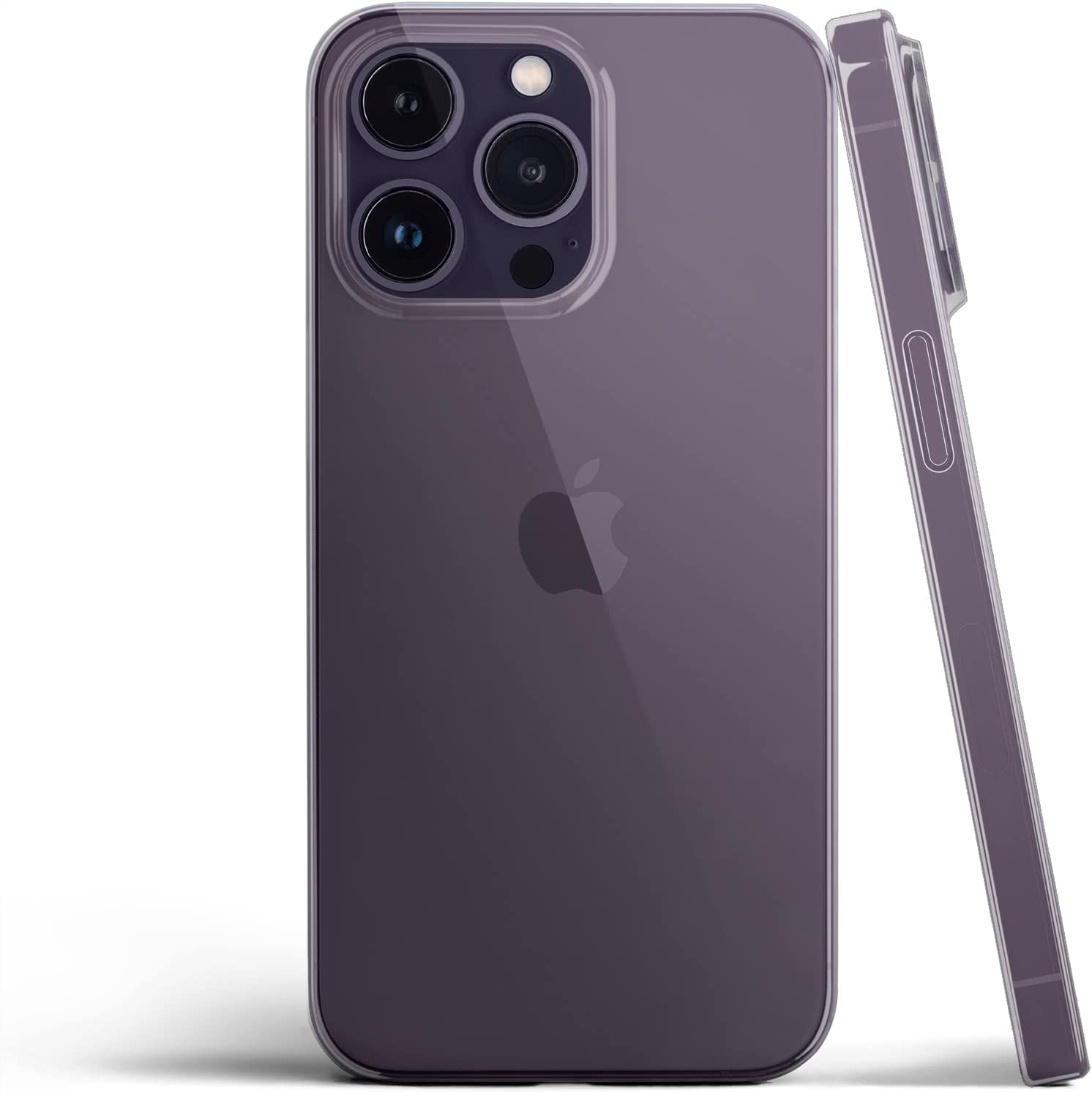 Totallee
Don't buy from individuals
When you're shopping around for a new iPhone, it can be tempting to buy a new or "like new" phone from someone off eBay, Facebook Marketplace, Craigslist, or other person-to-person marketplaces.
You have to be very careful with this. It's often a scam, the iPhones are frequently stolen and can be quickly deactivated, and you've got nobody to go to if there's a problem.
Unless you know the seller personally, it's probably a good idea to only buy your iPhone from a major retailer or carrier–someone who will be there to return it to if there is a problem. Be wary of big discounts–nobody really sells iPhones for a lot less than others, and any "too good to be true" deals you find usually are (you're going to pay one way or another). We maintain a list of the Best iPhone Deals.
If you want to buy a good used iPhone, consider Apple's Certified Refurbished store. Apple's refurbished iPhones are not always the cheapest, but they're almost like getting a new one–they have brand-new batteries, enclosures, boxes, cables, and sometimes other parts. They come with a full warranty, too. We also have a guide to the best places to buy second-hand iPhones.