Following the WWDC keynote on June 5, we now know that the next version of macOS will be called Sonoma, named after the Californian wine region. Among the new features coming to Macs are changes to Widgets, a new Game Mode, the ability to easily turn web pages into web apps, and fun additions to video conferencing apps. Read on for the lowdown on all the new features and improvements coming later in 2023.
macOS Sonoma release date
The final version of macOS 14 will be released to the general public in the fall. In the recent past, the release has come several weeks after the new version of iOS ships. Here are the release dates for the previous five versions of macOS:
macOS 13 Ventura: October 24, 2022
macOS 12 Monterey: October 25, 2021
macOS 11 Big Sur: November 12, 2020
macOS 10.15 Catalina: October 7, 2019
macOS 10.14 Mojave: September 24, 2018
On that basis, we predict that macOS Sonoma will arrive on October 23, 2023.
macOS Sonoma beta release date
This is what the beta release timeline could look like:
June 5: macOS 14 is revealed and the developer beta is released.
July: Apple releases the first public beta.
June to September/October: This is the beta period. Apple will release several beta updates during this time.
September/October: macOS 14 is released to the general public.
macOS 14: How to install the beta and official version
Apple changed the beta process in macOS 13.4, so the way to install the macOS 14 beta is different to what it was previously. Instead of downloading the Beta Access Utility for every device, you'll only need to register your Apple ID for the beta program to install betas on every Apple device that is signed into that account.
Then when you go to Software Update, you'll see a new tab for Beta Updates, which will list the version of the beta you're running. If you want to install the beta, select macOS 14 Public Beta, and if you want to return to Ventura, select Off. To install the official version, you need to wait for Apple to start shipping it in the fall. Then, you'll be able to use Software Update in System Settings, or you can download it from the App Store.
Just remember: betas are not as stable as the official version–features may be implemented and then withdrawn, or they may not work properly, UI can change, and third-party app compatibility isn't guaranteed.
If you want to install the beta follow our macOS beta installation guide. For more on joining the beta program read: How to join Apple's beta program and try out new software.
macOS Sonoma compatibility: Which Macs will be able to run macOS 14?
Apple has dropped support for some 2017 Macs with Sonoma's compatibility list.
These are the Macs that are able to run macOS Sonoma.
iMac from 2019 and later
Mac Pro from 2019 and later
iMac Pro from 2017
Mac Studio from 2022 and later
MacBook Air from 2018 and later
Mac mini from 2018 and later
MacBook Pro from 2018 and later
When Apple released macOS Ventura, the following Macs could run it:
MacBook models from 2017 or later
MacBook Air models from 2018 or later
MacBook Pro models from 2017 or later
Mac mini models from 2018 or later
iMac models from 2017 or later
iMac Pro (all models)
Mac Pro models from 2019 or later
Mac Studio (all models)
There is always the possibility that a Mac may be compatible with macOS 14, but some of the new features won't run on older Macs of the list. Some new features may also require Apple chips and not run on Intel-based Macs.
To find out which version of macOS older Macs can run take a look at our compatibility list.
macOS Sonoma new features
Apple has revealed some of the new features coming in macOS 14. Here's what to expect:
Widgets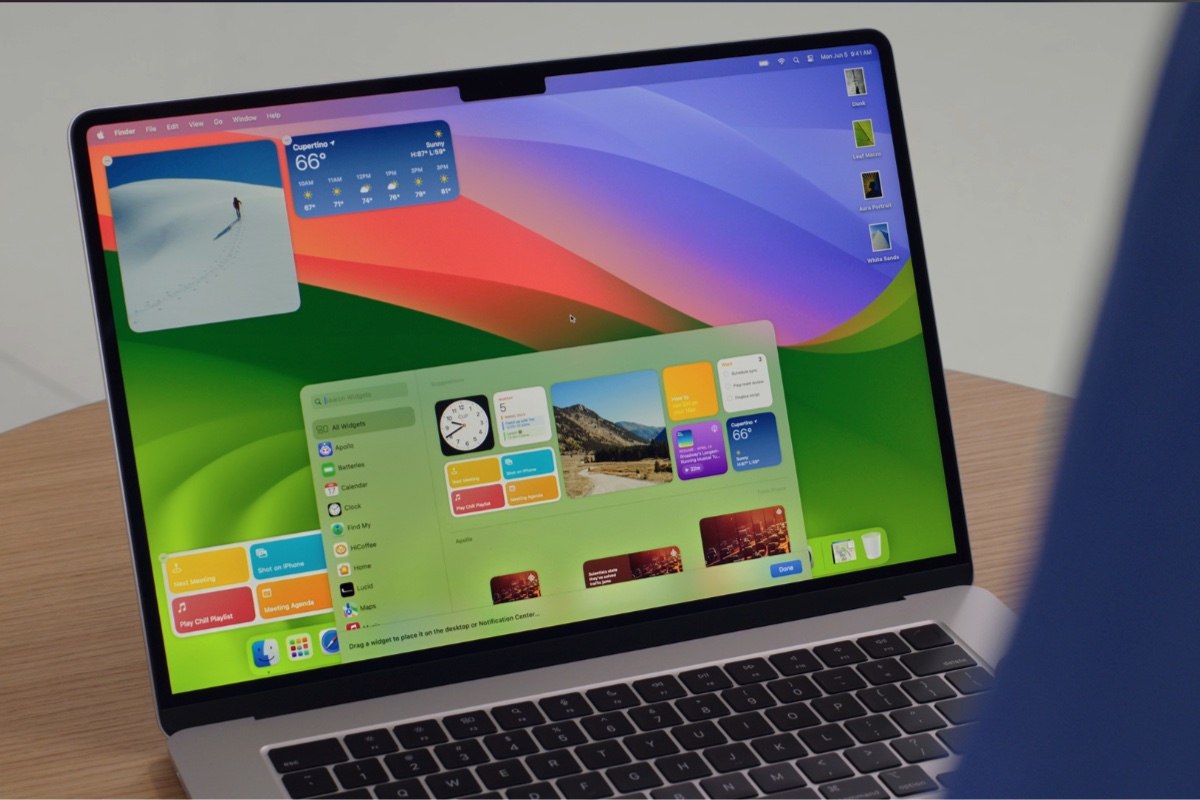 Apple
You'll be able to add them anywhere on the screen. Apple has gone to lengths to make sure they aren't distracting–they should be "glanceable with out feeling intrusive" according to the company.
You will be able to add more Widgets from the Widget Gallery.
You will also be able to add Widgets from an iPhone using Continuity. The iPhone just needs to be near by, on or same Wi-Fi network.
Game Mode
This new mode will ensures the game gets highest priority on GPU and CPU, which should help with playability. It will, Apple says, make gaming on Mac "more immersive". There are also changes that should reduce latency with controllers and improve in game responsiveness. These sound like improvements which could help improve gaming on the Mac, but it may just be too little too late.
Apple announced that there are more Mac games coming, and demonstrated Death Stranding Directors Cut (which is unfortunately not a new game). Apple also explained how it will help games developers bring their games to the Mac with a new Game Porting kit that includes tools that devs can use to quickly port their games to the Mac, significantly reducing the game development time.
Video Conferencing features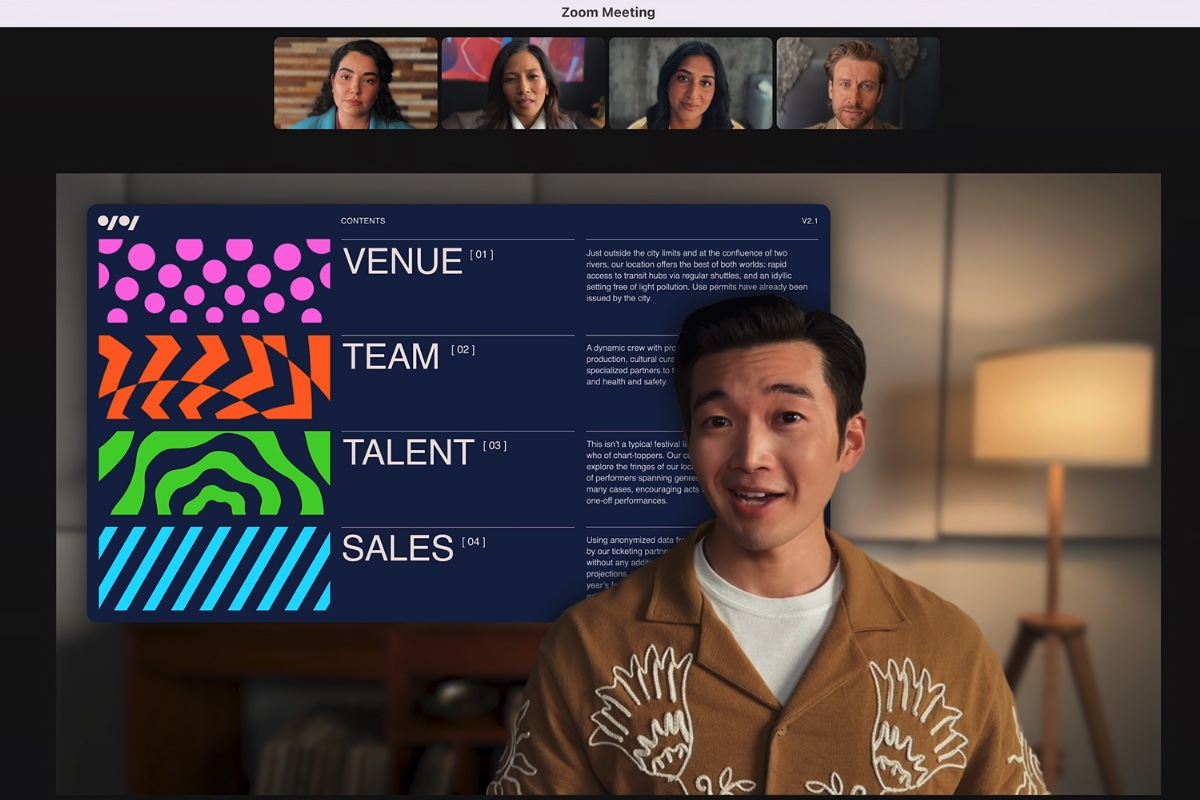 Apple
Apple described how when you share your screen during a presentation your presence can get lost. To fix this issue Apple has devised a new video effect called Presenter Overlay which will overlay your face over the presentation, separating you from the background.
Other new features in video calling include the ability to add a reaction to your video to show how you feel about something. For example if you show two thumbs up a fireworks animation will play.
These features can also be used as video effects with other video conferencing apps, so it's not tied to FaceTime.
Safari
More updates are coming to WebKit, including new typography.
Private browsing will be extended to block private browsing windows when you aren't using them.
It will be possible to share Passkeys and Passwords with a group, This will be end-to-end encrypted via iCloud Keychain.
You will be able to create Safari Profiles so you can separate accounts between work and home/school profiles
Web Apps
It will be easy to make a website you use a lot into a Web App. Just add a webpage to the Dock as an icon and open it to get an app-like appearance for that web page.
Apple
macOS 14: Rumored features and our wishlist
Rumors about new features were light, with it being reported that Apple has shifted some macOS resources to xrOS as Apple prepares to launch its new AR headset at WWDC. We still hope to see some of the following new features in Sonoma.
Dynamic Island for the Mac
With the iPhone 14 Pro, Apple introduced the Dynamic Island, which uses the pill-shaped cutout for Face ID and the selfie camera as an extraordinary UI element. It's an ingenious feature that needs to at least come to the MacBook Pro.
Dynamic Island would alleviate the clutter on the right side of the macOS interface, which houses notifications, reminders, and widgets. But it could also be a great way to monitor the progress of something an app is working on in the background, act as an indicator for battery life, or display what Apple Music is playing, as on the iPhone.
Besides, Apple's 14- and 16-inch MacBook Pro and the M2 MacBook Air already have display notches, so a trip to the Dynamic Island should be easy to book.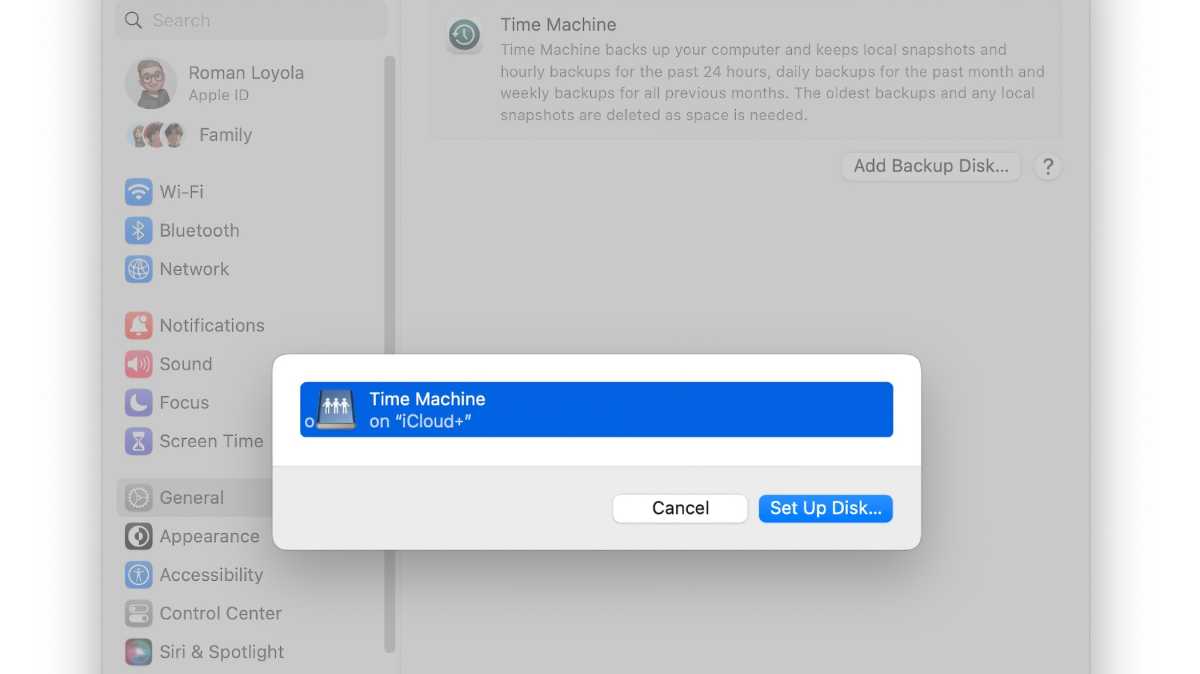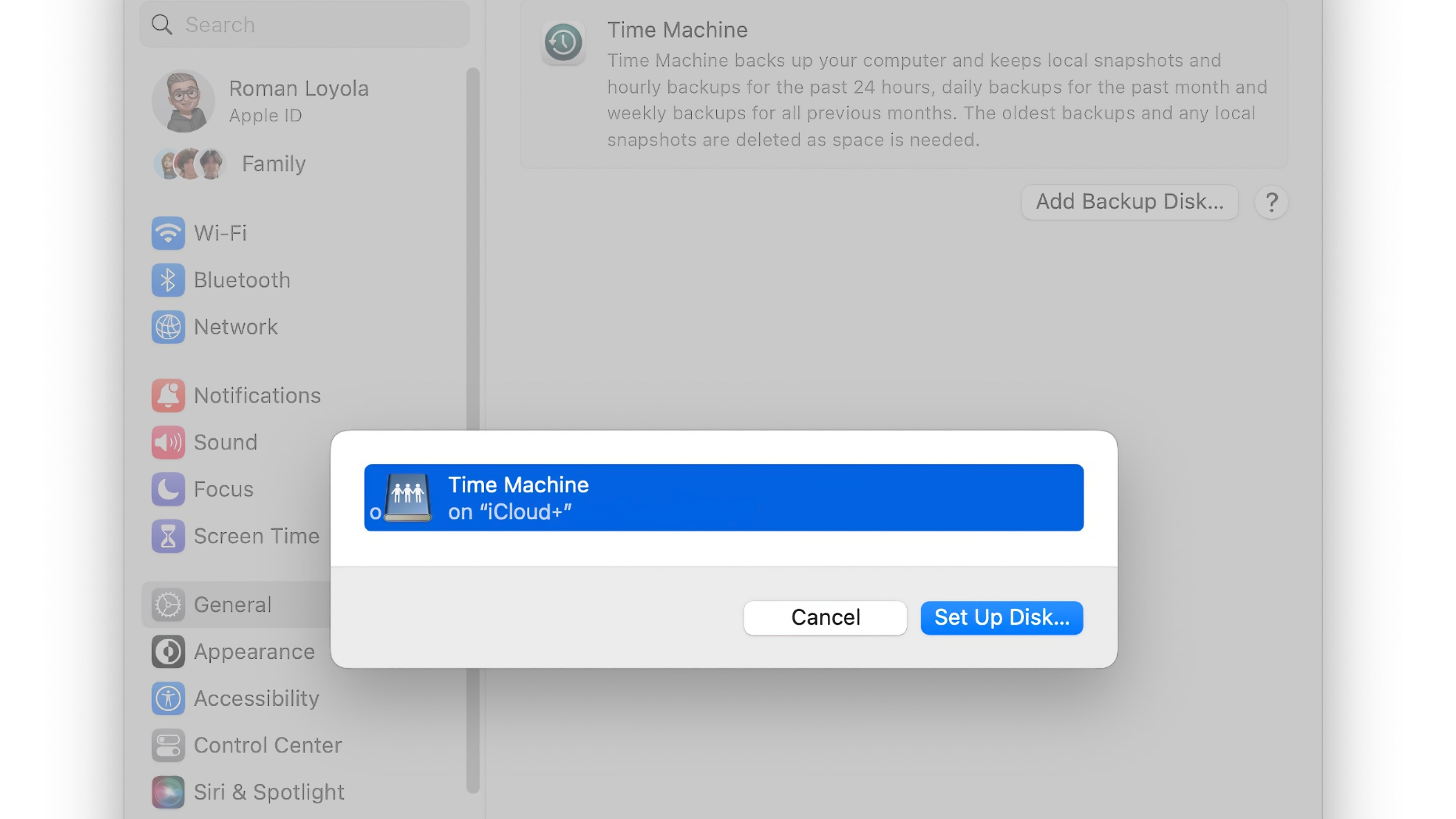 Foundry
Time Machine iCloud backups
This was on our wishlist for macOS 12 and macOS 13, and it's going to stay on every wishlist until it happens. As I said before, I'll say it again: Having an offsite backup is always a good idea, and Time Machine could be updated to do that along with the option for a local backup.
Since Apple doesn't seem to be interested in adding this feature to macOS out of necessity, allow me to take a different angle: It's good for Apple's bottom line. Think about it, Apple. You could make precious Services money from Time Machine iCloud backups by selling iCloud+ storage. Apple already has a $9.99/£6.99 tier that offers 2TB of storage— and I could see a new $6.99/£3.99 for 1TB of Time Machine iCloud+ storage tier. That's about $84/£48 per year, and say, 500,000 users sign up for that. That's a lot of money you're making each year and a lot of happy Mac customers. How can you pass that up, Apple?
Multi-item clipboard
One thing that we think could make a huge difference to the way we work is something that Windows users have enjoyed for years: the ability to copy and paste multiple items. Right now Mac users can copy and paste one thing at a time, but Windows users can have multiple items on their clipboard and can choose which one to paste. It's such a simple thing and so useful, we really can't understand why it's not available on Macs unless you use a third-party tool, like Parallels Toolbox.
Fine-tune System Settings
In my macOS 13 wishlist, I wanted Apple to rename System Preferences to Settings to match iOS and iPadOS. My wish came true, but at a price: Apple took it a step further and redesigned the UI to be more like the iPhone. That caused consternation for the most hard-core Mac fans and confusion among even iPhone users–and sent a lot of Mac users to Google to find settings they thought were lost. There's no going back now; System Settings and its UI are here to stay. But it could use some fine-tuning.
We'd love to see Apple separate the interface from iOS. The look is fine, but some settings don't make sense tucked away behind General or Desktop & Dock. Top on the list: Time Machine (especially if Apple unlocks iCloud backups).
More Apple iOS apps
With macOS Ventura, Apple finally made Mac versions of the Clock and Weather apps that have been in iOS since forever. Why stop there? There are plenty of iOS apps that aren't available on the Mac: Translate, Clips (which was on my macOS 13 wishlist), Health, Wallet (those two were on my macOS 12 wishlist), Support…maybe not Compass, Measure, and Magnifier. And hey, while they're at it, revive Warren Buffet's Paper Wizard and bring it to the Mac!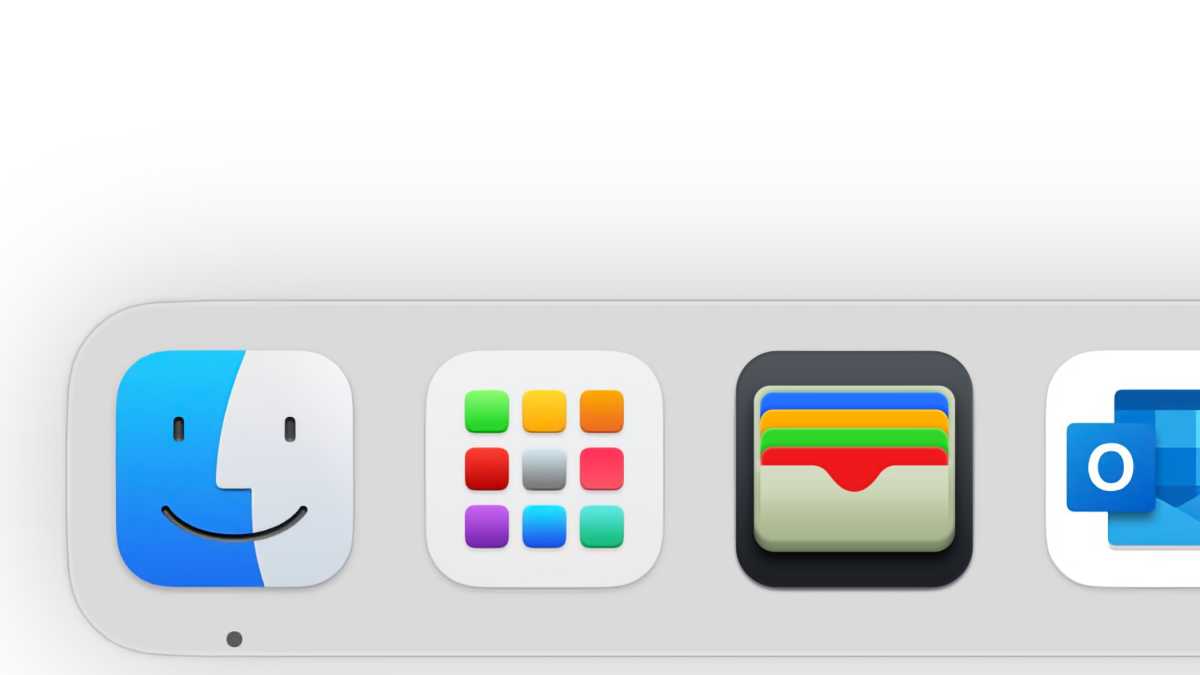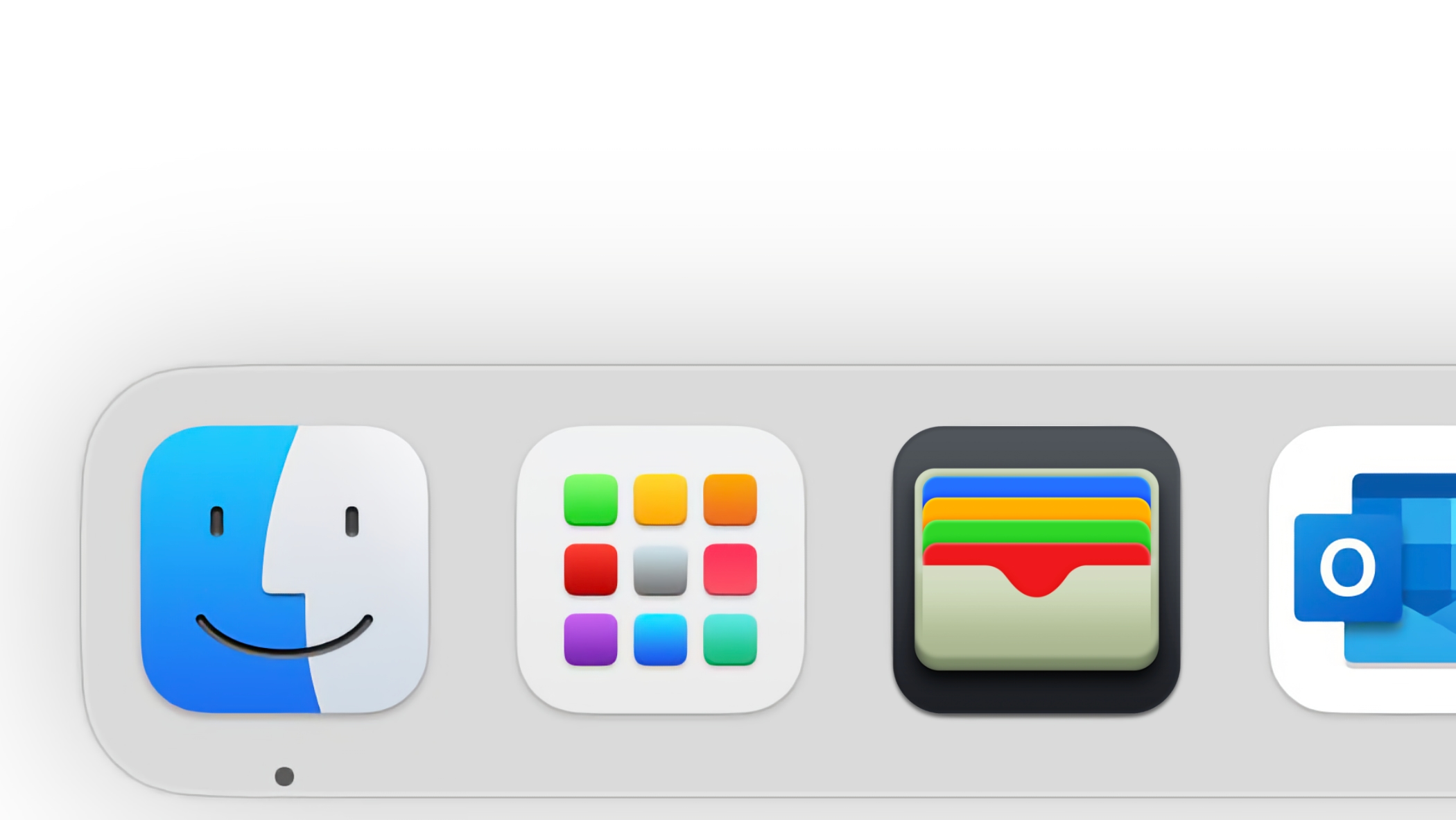 Foundry
A version of macOS for iPad
Apple's always said it won't happen, but there was a rumor (back in October 2022) that macOS 14 could be destined for the M2 iPad Pro.
The rumor came via Majin Bu Twitter, who said that Apple is working on a "smaller version of macOS" that will run "exclusively" on the M2 iPad Pro. Majin Bu doesm't have a great track record though, and there is little evidence that Apple is working to merge the iPad and Mac lines, so it may never happen. But with Final Cut and Logic Pro now available on the iPad Pro we should never say never.
Bu claims that the "simplified" version of macOS 14 will have "a 25% larger macOS UI" that's presumably optimized for touch. Apple's already optimised Final Cut and Logic Pro for touch–if it did the same for macOS could we even see a touch-screen Mac? Bloomberg's Mark Gurman has suggested such a Mac could be in Apple's sights, despite Apple's insistence that it won't go down that path.
Sync the Clock app across all devices
As I just said, with macOS Ventura, Apple finally brought over Mac versions of the Clock and Weather apps that have been in iOS and iPadOS. Yay! However, the Weather app syncs between devices, and the Clock app doesn't. That means that alarms that you set on one device aren't available on others. Boo!
It's easy enough to set an alarm, but it would be way easier if those alarms synced across devices. While we're at it, why not sync world clock entries? Or even timers–I create a lot of timers and would like to be able to control them from multiple devices. Oh, and since everyone might not want their iPhone timers on their Mac, then give us the option to turn syncing off.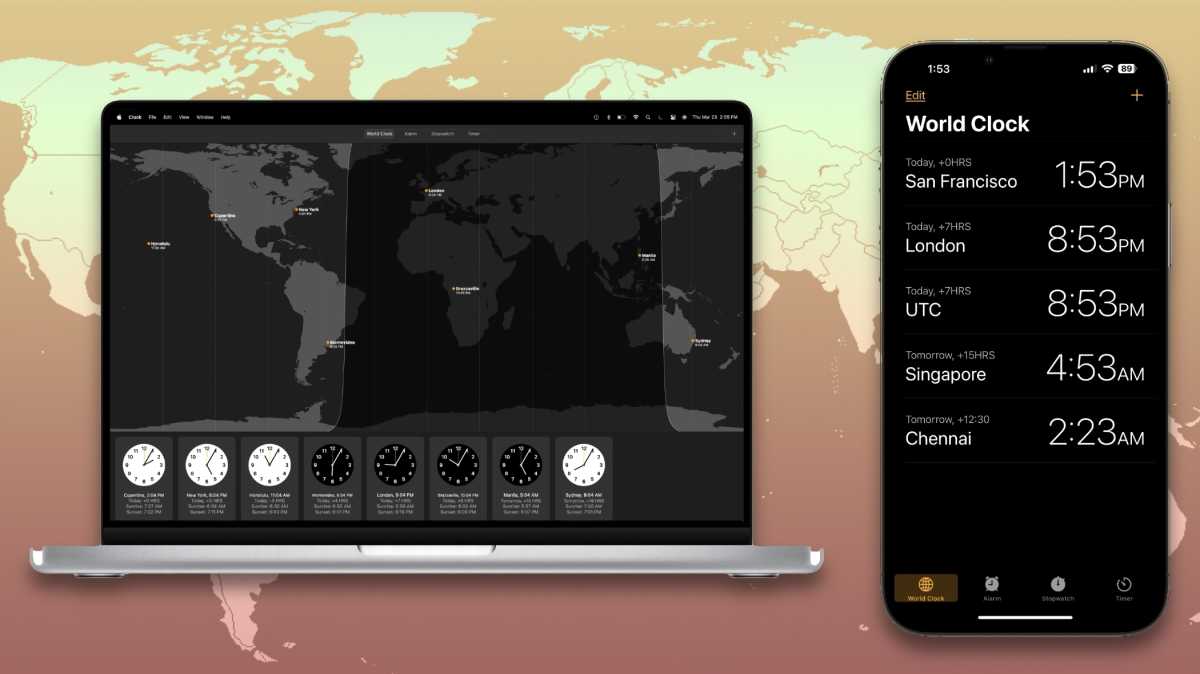 Foundry
Stability and optimization
I can keep going with the wishes–a lot of what I wanted in my macOS 12 and macOS 13 wishlist have yet to become reality, and I'd still like to see them happen. But reports have said that macOS 14 won't have many major changes, since the company is supposedly focusing on the AR/VR headset and its operating system, rumored to be called xrOS. Development for macOS 14, iOS 17, and iPadOS 17 is seemingly a lower priority until that device is unveiled.
Unified version numbers
Speaking of which, wouldn't it be easier to read if they had the same version number? We'd love to see Apple jump from macOS 14 to a number more akin to iOS 17. Is it time for macOS 2024, iOS 2024 and iPadOS 2024?