Looking for ways to broaden your horizons? Then you can't go wrong by learning a new language. And one of the better ways to do that is with Babbel, on sale beginning March 27 during our Spring Digital Blowout, but only until 11:59 pm on April 27.
Babbel is an app that makes learning a new language easier than ever. It provides lessons that are super short, so you can complete them really quickly. Which is beneficial if you want to learn fast, but it also offers the added convenience of making it easier to fit sessions around your schedule.
With Babbel, you could learn to speak up to 14 new languages within a relatively short amount of time. And it works well, which is why they boast over ten million users worldwide and have received critical acclaim from the likes of PC Mag, The Economist, and The Next Web.
Learning a new language might seem like a daunting endeavor, but it's really not with the kind of training and support offered by Babbel. And since you can get a lifetime subscription on sale for just $149.97 — no coupon codes required — now's a great time to get started.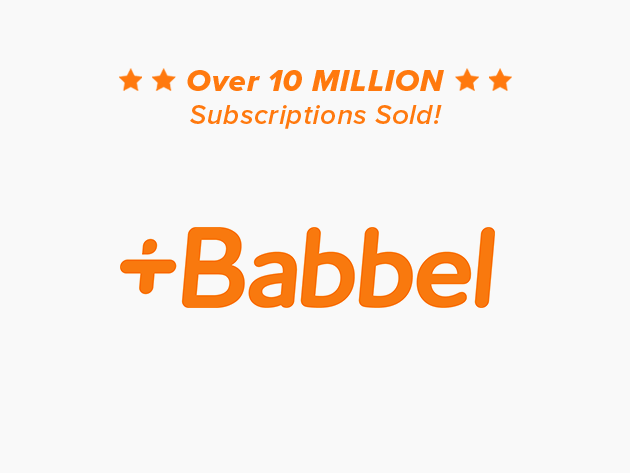 Babbel Language Learning: Lifetime Subscription (All Languages) – $149.97
Prices subject to change.