It appears that Netflix's gaming push is going to go a little further than making a handful of mobile games available free with your Netflix subscription. The company apparently has plans to offer games on your TV in the Netflix app, using your iPhone (or presumably, Android phone) as a game controller.
Code within the latest Netflix app for iPhone includes the string: "A game on your TV needs a controller to play. Do you want to use this phone as a game controller?" That's pretty cut-and-dry evidence that the company is at least testing such a feature.
However, it's unclear exactly what the scope of these games would be. Will they be simple mobile-style games that run natively on your smart TV like Apple Arcade? Will they be streamed like Xbox Cloud Gaming or Nvidia GeForce Now? Will they be available to all Netflix subscribers or only those with higher subscription tiers?
Also unclear is whether these games would work on the Netflix app for Apple TV. Netflix currently has more than 20 interactive specials, which are videos that occasionally stop to allow the user to select from a multiple-choice list of options before they continue. Some are educational, some are trivia-style games, and others are "choose your own adventure" entertainment. But while these interactive shows have been around for years and work on iPhone and iPad in addition to Android devices, game consoles, and most smart TVs, they still do not work on Apple TV.
Netflix offers a few mobile games, including exclusive "Stranger Things" titles, but they are merely distributed through the App Store to subscribers. Tap on a mobile game in the Netflix iOS app and you are taken to an App Store listing or you can also find them through a simple App Store search. They're all free, and just require you to log in with your Netflix account. Streaming games directly to your TV would be a way for Netflix to provide bigger and more complex games closer into the scope to typical console games.
Apple TV 4K (2022, 3. Gen.) 128GB WiFi + Ethernet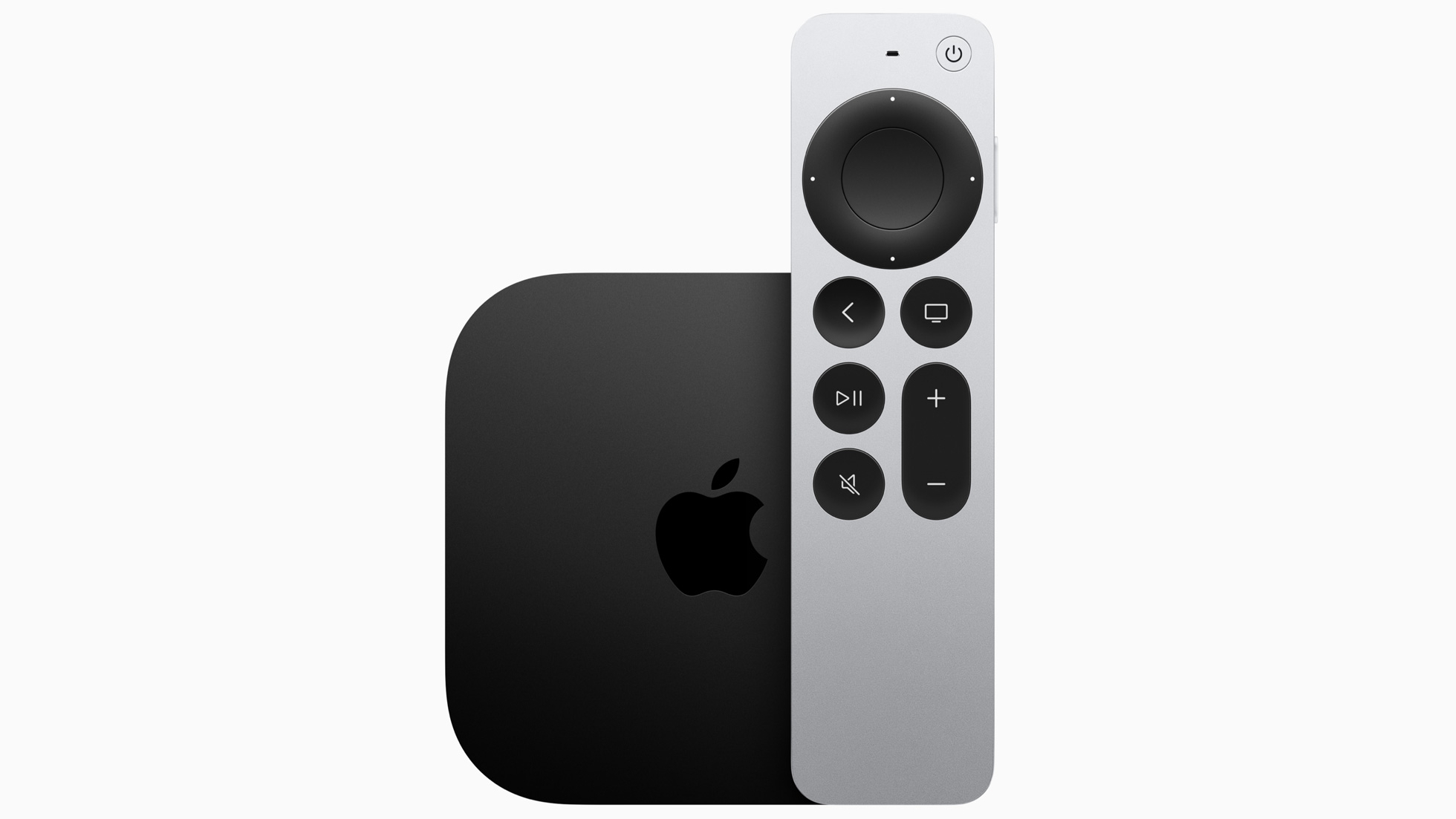 Price When Reviewed:
64GB – $129 | 128GB $149