Lithium-ion batteries have terrific properties that have caused a revolution in everything from tiny flashlights to Ford trucks. Yes, you have to take them seriously if they show any sign of having a physical failure, such as swelling or smoking, but that is fortunately an incredibly rare occurrence relative to the vast number of lithium-ion batteries in use.
Wearing down over time is quite common and can be frustrating as a Mac laptop owner, used to many hours of use, now eking out just a few. Unlike older generations of batteries, Li-ion batteries don't have a memory effect, where incomplete charging can reduce their maximum charge. Rather, the chemical nature of the batteries causes a general depletion over time in how fully you can safely charge them.
Apple does provide a warranty for laptop batteries that's fairly generous: if your battery drops below the ability to retain an 80 percent charge within its first year (or within three years with AppleCare+), Apple replaces it for free. Outside of that period, the cost in the U.S. appears to be a flat $159 for MacBook Air models and $249 for MacBook Pro models. There's also a shipping fee if it has to be sent off for service.
That price is just high enough that you might consider swapping out the battery yourself. There's a strong dividing line, however, between it being worthwhile and it being something best left to trained professionals–particularly because those trained professionals will be responsible if something goes wrong in the process and they need to replace more than just your battery. If Apple handles your battery replacement, they will swap out your entire computer if they break it in the process.
I typically start at iFixIt's Mac Laptop Repair section in its how-to guides.
For older laptops, such as a 13-inch MacBook Air (early 2017), most people taking care should have no trouble replacing its battery. A fresh battery costs $60 from iFixIt (or $70 with all the required tools), the time estimate is 10 to 20 minutes, and it's just five steps to get the battery out and a new one in, and then the reverse number of steps to reassemble. That's $100 less than Apple's pre-tax, no-shipping price.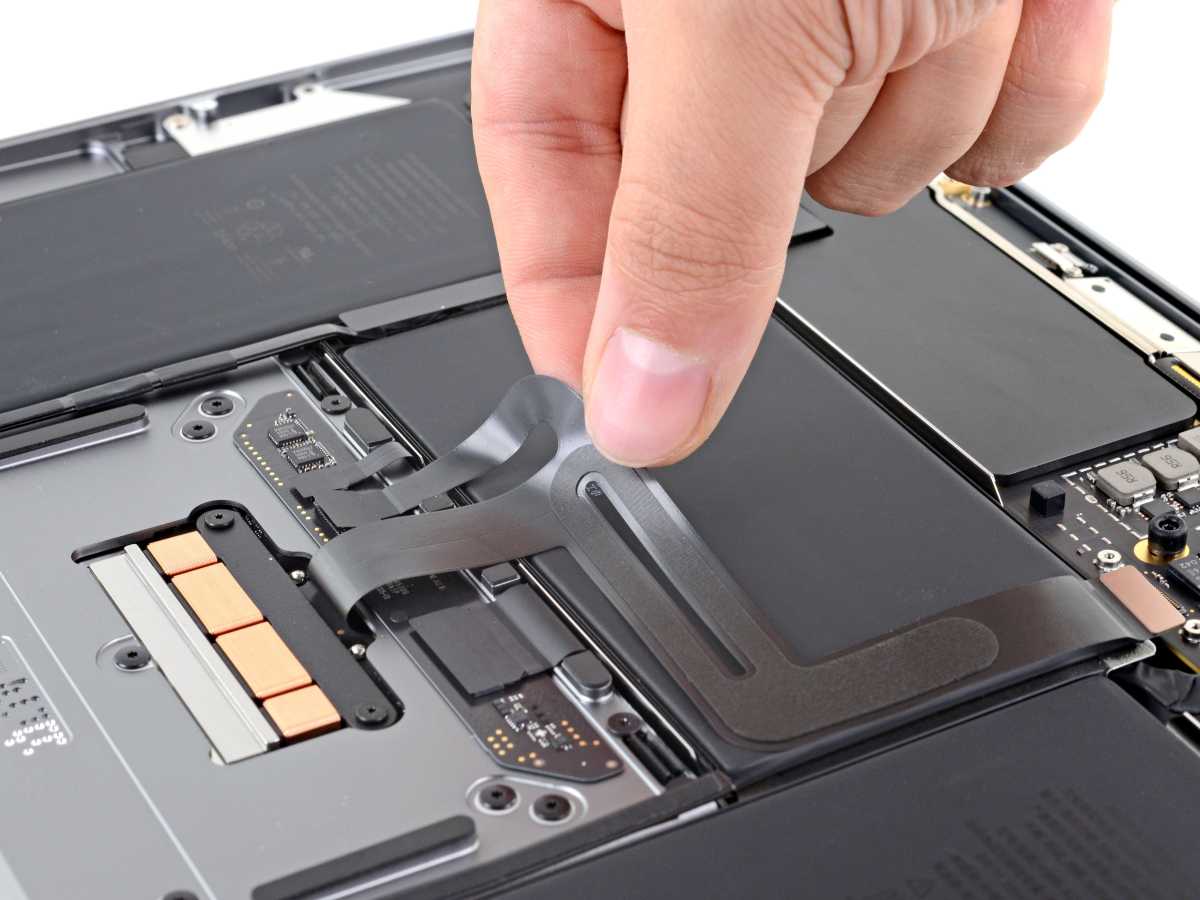 iFixit
For newer ones, it's a whole different ball of wax, as Apple has used adhesive in more ways than it once did to hold things into place, often in lieu of screws and other connectors. That requires more care in removal and more replacement parts to restore. The replacement parts for newer products are more expensive, too. So along with 30 to 120 minutes and nearly 50 steps (about 24 in and 24 out) to replace the battery in an M1 MacBook Air (late 2020), you'll also pay $120 for the battery and need several tools you might not own if you haven't done this before (an extra $10 if purchased with the battery). For a few bucks more, you can have Apple take care of all this for you.
My rule is that if I have to remove more than about 10 screws, it's likely that it's too complicated to be worth the risk I'll damage something along the way. And spending an hour or two–and possibly longer if I reassemble it incorrectly and have to repeat my steps–may not be the best use of my time versus other work or plain relaxation.
Ask Mac 911
We've compiled a list of the questions we get asked most frequently, along with answers and links to columns: read our super FAQ to see if your question is covered. If not, we're always looking for new problems to solve! Email yours to mac911@macworld.com, including screen captures as appropriate and whether you want your full name used. Not every question will be answered, we don't reply to email, and we cannot provide direct troubleshooting advice.