The latest installment of Macworld 's Gear Guide tackles gifts for Mac users who are either on the move or moved to take on all comers in Unreal Tournament 2004. Part Three looks at half-a-dozen gadgets designed for travelers and gamers.
Travelers
How to Spot Them: Apple sold more than 1.6 million laptops during its 2004 fiscal year. That's a lot of iBooks and PowerBooks tucked under the arms of travelers trying to make their connecting flight. And that's an awful lot of people in need of some accessories to make the journey just a little bit easier.
Why We Picked These Gifts: These gadgets will keep itinerant Mac users on the go without adding significant bulk to their carry-on baggage.
What You'll Spend: $13 to $30.
Other Ideas: No business traveler who has ever been bound by the short, inconveniently-placed networking cable available in most hotel rooms should be without an AirPort Express. Speaking of essential gear, here are some more must-have items for mobile Mac users.
Java Jive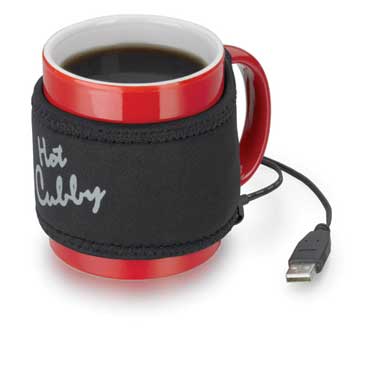 Say you want to keep a beverage hot while you work, but you don't have access to a microwave because you're on the road. ThinkGeek's USB Cup Warmer plugs into a Mac's USB port and warms your mug for 30 minutes, providing heat directly from your computer. This gadget is also great for lazy office workers.—CYRUS FARIVAR
$13; ThinkGeek
USB Juicer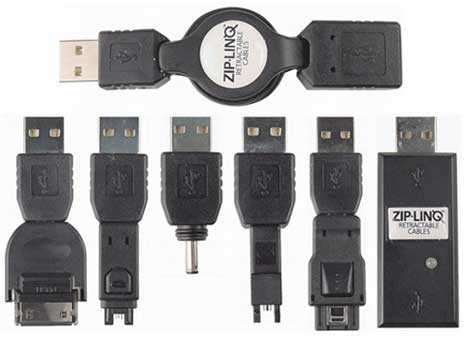 Do you know Mac users whose cell phones always run out of juice? The Zip-Linq Wireless Phone Charger can restore their gift of gab. It plugs into a Mac's USB port and includes a 6-volt booster. There are two versions (I and II), so check the lists of compatible phones on the company's Web site before you buy. For more powering options, you can pair the charger cable with the company's wall-outlet and car adapters.—TERRI STONE
versions I and II, $30 each; Zip-Linq
Keep Cool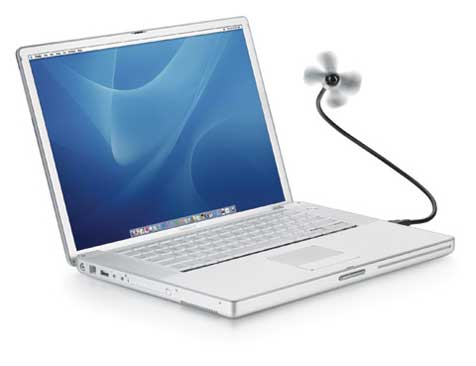 While your PowerBook might make you look cool, the Kensington FlyFan actually makes you feel cool. This portable, lightweight fan draws power directly from your laptop's USB port. The cord is flexible and durable; you can bend it in nearly any direction and it will hold that position. The blades are made of soft nylon, so if you accidentally get caught in them, you won't get hurt. Now it'll never be too hot to work outside.—CYRUS FARIVAR
$10; Kensington
Gamers
How to Spot Them: They've got twitchy fingers, heightened senses, and the perceptible glow of satisfaction that only comes from having captured the enemy's flag during a marathon Halo session. They're Mac gamers, and don't try telling them that this platform is only good for editing digital photos and building databases.
Why We Picked These Gifts: For the gamer who has everything—or at least, every cool Mac game to hit the shelves in the last month—nothing helps old games seem new again like a few hardware modifications.
What You'll Spend: $50 to $399.
Other Ideas: Just in case there's a game your favorite Mac gamer doesn't own, our Game Hall of Fame looks at the best Mac games of 2004.
Satisfy a Sweet Tooth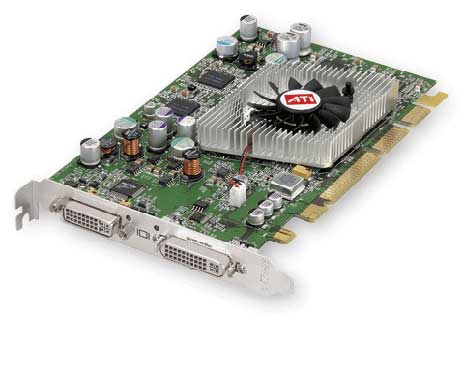 If you'd like to treat a hard-core Mac gamer to the sweetest eye candy, ATI Technologies' Radeon 9800 Pro Mac Edition card is just the thing. It supports the pixel and shading effects you'll see in the latest games; includes DVI, VGA, and 128MB of VRAM; and even has an S-Video connector so you can hook up your Mac to a TV. There's also a Power Mac G5-only Special Edition version that doubles the VRAM to 256MB and nixes S-Video and VGA support, but adds an ADC connector for Apple's older Cinema Displays.—PETER COHEN
Mac Edition, $349; Special Edition, $399; ATI Technologies
What's Your Sign?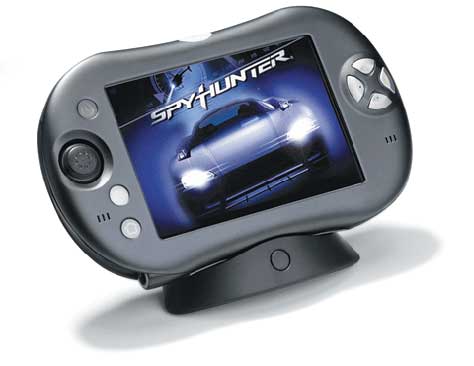 Carrying a PDA and a Game Boy just means more clutter in your backpack. Combine the two with Tapwave's Zodiac: a full-featured Palm OS-based PDA designed for gamers, with 3-D-graphics acceleration on a big screen, a built-in analog thumbstick controller with vibration effects, and a growing library of games. Built-in Bluetooth makes wireless synchronization a breeze, though you'll need Missing Sync from Mark/Space because the Zodiac doesn't come with Mac software.—PETER COHEN
Zodiac, $300; Tapwave; The Missing Sync, $40; Mark/Space
Surrounded by Sound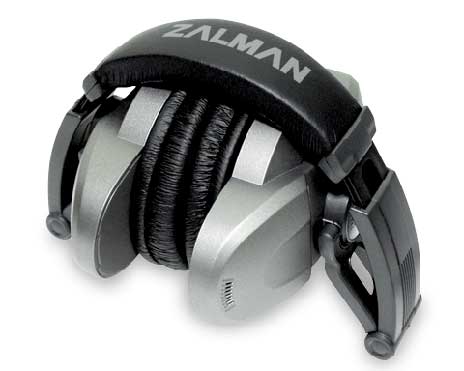 3-D positional surround sound is gaining traction in Mac games, thanks to M-Audio's Revolution 5.1 card and OpenAL. Gamers looking for real 3-D sound that won't annoy roommates or coworkers will appreciate Zalman's ZM-RS6F Theatre 6 Surround Headphones, which use the discrete front, center, and rear inputs on sound cards such as the Revolution 5.1 to generate 3-D sound—no signal-delay trickery here, as on cheaper sets. Great for LAN parties, too.—PETER COHEN
$50; Zalman