It could have been a grim year for hardware on the Mac. After all, one of the most anticipated hardware products—a 3GHz Power Mac promised by Steve Jobs way back in 2003—never materialized thanks to bigger-than-expected challenges in boosting the G5 processor's clock speed.
But 2004 still turned out to be an excellent year for Mac hardware, as both Apple and third-party developers came through with products that were either a welcome blast from the past or a bold step into the future. The old: a keyboard from Matias that recreates the very best elements of the classic Extended Keyboard. The new: a revamped iMac that reminded computer users that the only thing matching Apple's flair for design is its knack for delivering top-flight performance. And in between those two extremes, you'll find a color laser printer with an eye-poppingly low price tag, a pair of servers pushing Apple into the enterprise market, a clever hardware-software package that lets you watch TV on your Mac, and a DVD burner that exploits an exciting new technology.
Here are the Eddy Award-winning hardware products of 2004. You can tell us what hardware you think deserved top honors in our forum.
Best Old-School Keyboard
Still pining for the Apple keyboards of old? ("Old" in this case means the late 1980s and early 1990s.) Then go to your Mac and order Matias's Tactile Pro Keyboard. Using the same key-switch technology found in Apple's original Extended Keyboard, the Tactile Pro provides similar tactile feel and feedback (albeit with the accompanying clackety noise). As a bonus, the Tactile Pro's keys are labeled with the alternative characters accessible using modifier keys, so it's simple to type special characters, such as trademark (™) and copyright (©) symbols, that would otherwise require opening Keyboard Viewer.—DAN FRAKES
Tactile Pro Keyboard: $100; Matias
Best Color Laser Printer under $1,000
A year ago, getting a good color laser printer for less than $1,000 was all but unheard of. Today you can pick up HP's network-ready Color LaserJet 2550Ln for as little as $500. This compact printer includes PostScript 3 emulation, USB 2.0 and Ethernet ports, and support for Rendezvous. And you won't sacrifice print quality. While you wouldn't use this machine for high-quality photo prints, it'll crank out crisp text and vivid graphics at a respectable speed.—KELLY LUNSFORD
Color LaserJet 2550Ln: ;; November 2004; $599 (see Best Current Price ); HP
Best Server Hardware for Mac Fans

While its forays into consumer electronics have been getting all the headlines, Apple's moves in another direction—the enterprise-level server business—are plaudit-worthy, too. This year, the company managed to cram the high-heat G5 chip into its skinny Xserve rack-mounted server, and it expanded the capacity of its 3U Xserve RAID to 5.6 terabytes—upgrades that allow the Xserve to compete with Intel boxes in high-end markets.—JIM DALRYMPLE
Xserve G5: ; October 2004; single-processor, $2,999 (see Best Current Price ); dual-processor, $3,999 (see Best Current Price ); Apple
Xserve RAID: ; October 2004; 1TB, $5,999 (see Best Current Price ); 2.8TB, $8,499; 5.6TB (see Best Current Price ), $12,999 (see Best Current Price ); Apple
Best Way to Watch TV on Your Mac
Elgato Systems' EyeTV 200 is like TiVo for your Mac. Sure, it lets you watch TV on your Mac's screen. But its true power lies in its ability to pause, replay, search, schedule, and record that TV. Its high-quality MPEG-2 encoder means that your favorite shows not only look good, but (thanks to tight integration with Roxio's Toast) are also ready to archive to DVD.—JONATHAN SEFF
EyeTV 200: ; July 2004; $329; Elgato
Best New Storage Technology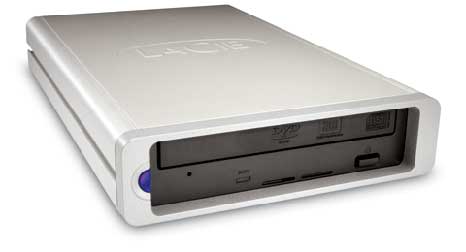 The big breakthrough this year in removable storage: thanks to new double-layer DVDs, you can now write as much as 8.5GB of data on a single-sided disk—enough to hold an entire movie. The secret: the new technology lets drives write to two different layers on supported media. Sony was the first out the door with a dual-layer drive, and a bunch of vendors are now selling them. But LaCie's 8x d2 DVD+RW Double Layer Drive was the first to offer Mac support, by bundling a special version of Roxio's Toast software. These and other first-generation drives could write only at 2.4X, but second-generation drives that take that up to 4X are starting to appear—now we just need the media.—JAMES GALBRAITH
8x d2 DVD+RW Double Layer Drive: $199 (see Best Current Price ); LaCie
Best Mac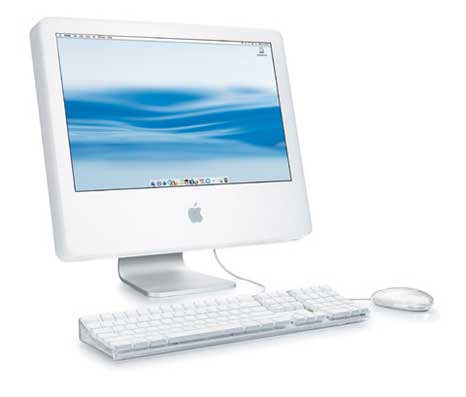 Apple's ads exclaim the new all-in-one iMac G5 is "from the creators of iPod." But the company's latest desktop computer is unmistakably from the same folks who designed the first iMac, the PowerBook, and the original Mac itself. Sure, the exterior is as white and shiny as Apple's stylish music players. But behind that flat-panel LCD, there's a serious computer. Its hot-running G5 processor doesn't overheat inside the 2-inch-thick case. And even though three fans keep things cool, the system is whisper-quiet. The key feature, though, could be its price: starting at $1,299, the new iMacs deliver way more bang for the buck than the last iMac G4s. Sure, the iMac G5 is skimpy on RAM. But it's still, hands-down, the coolest Mac desktop since, well, the one before it.—DAN MILLER
iMac G5: ; 17-inch, 1.6GHz, $1,299 (see Best Current Price ); ; 17-inch, 1.8GHz, $1,499 (see Best Current Price ); ; 20-inch, 1.8GHz, $1,899 (see Best Current Price ); December 2004; Apple
Note: When you purchase something after clicking links in our articles, we may earn a small commission. Read our affiliate link policy for more details.